By Blogbot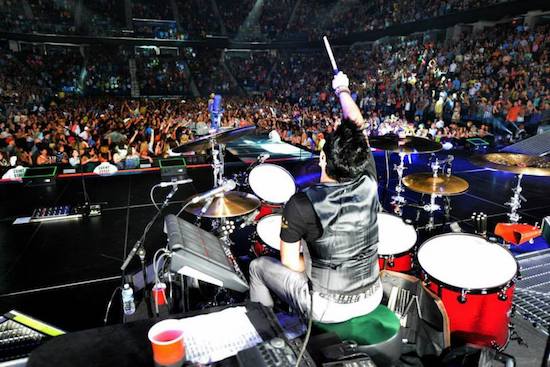 This Wednesday, February 15 on SuicideGirls Radio, hosts Nicole Powers and Bradley Suicide will be joined by author, motivational speaker, and award-winning drummer Rich Redmond, who's recorded twenty-one #1 singles with sales well over the 10 million!
**UPDATE**
ICYMI: Watch last week's show feat. Rich Redmund here or via the player below.
You can listen – and watch – SuicideGirls Radio live on Wednesday nights from 8 til 9 PM at our state-of-the-art, all digital home: zinna.tv
If you have questions for the SG Radio crew or our guests, you can call in during the live broadcast at: 1-855-TRV-inLA (1-855-878-4652)
For updates on all things SG Radio-related, like us on Facebook and follow us on Twitter and Instagram.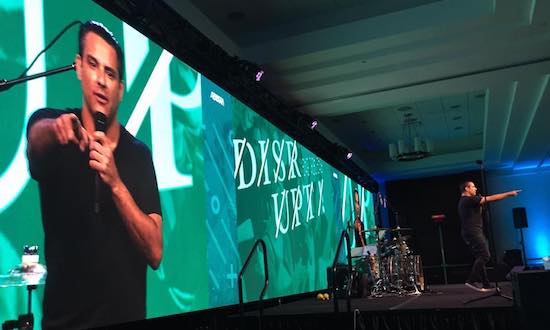 About Rich Redmond
Rich Redmond is an influential touring/recording drummer/percussionist based in Nashville, Tennessee and Los Angeles, California. His versatile, dynamic, and rock solid drumming is the sound behind many of today's top talents. While he's not in the studio or on tour Rich is motivating others with his "CRASH Course for Success" a meticulously crafted program that anyone can follow to achieve success.
A musical showman in the spirit of Gene Krupa, Rich has toured/recorded/performed with: Jason Aldean, Ludacris, Kelly Clarkson, Bryan Adams, Joe Perry, Jewel, Miranda Lambert, Luke Bryan, Eric Church, Brantley Gilbert, John Eddie, Pam Tillis, Susan Ashton, Deana Carter, Kid Rock, Lauren Alaina, Trace Adkins, Randy Owens, Marty Stuart, Mindy McReady, Rushlow, Gene Watson, John Anderson, Doc Walker, Jedd Hughes, Patricia Conroy, Earl Thomas Conley, Hank Williams III, Emily West, Jo El Sonnier, Jim Brickman, Lee Brice, Steel Magnolia, The Stellas, Kevin Fowler and many others.
As the drumming powerhouse behind Grammy nominated mega star Jason Aldean, Rich has recorded 17 #1 singles with over 7 million albums sold and well over 13 million single downloads. As a high-energy live showman, Richplays sold out shows of 20-60,000 fans nightly in amphitheaters, arenas, and stadiums across North America.
Rich has appeared many times on the trail of late night shows such as: The Voice, The Tonight Show with Jay Leno, The Tonight Show with Conan O'Brien, Conan, Jimmy Fallon, The Jimmy Kimmel Show, Craig Ferguson, Good Morning America, The Today Show, The Michael and Kelly Show, Ellen, Austin City Limits, The CMA Awards, The ACM Awards, The CMT Awards, The ACA Awards, numerous GAC and CMT Specials, and of course, The Grammy Awards.
As a member of the production team known as New Voice Entertainment (NV), Rich is constantly developing new talent such as Thompson Square, whose first single "Are you Gonna Kiss Me Or Not"? was a #1 single and the most played song on the radio in 2011.
Rich attended The University of North Texas and toured/recorded with the prestigious 1:00 Lab Band. Rich was voted "Best Country Drummer" and "Best Clinician" by Modern Drummer Magazine in 2010 and "Best Country Drummer" by Drum! Magazine in 2011. Rich now combines his classical training and 'street smarts' musicianship to bring his passion filled drumming to the world.
For more on Rich Redmond visit:
RichRedmond.com
DrummingintheModernWorld.com
facebook.com/richredmond/
instagram.com/richredmond/
twitter.com/richredmond
youtube.com/user/richredmond

The World's Leading BYOB Radio Show Is Sponsored By Mangria
"As a nightly consumer of red wine, I was shocked one evening to find I had just half a glass left in the bottle. So I did what any decent alcoholic, ex-con, American would do… I went to the fridge and the liquor cabinet, then poured, mixed and measured. Thus Mangria was born." — Adam Carolla
For more info visit Carolla Drink's website, Facebook, Twitter, and Instagram.