By Blogbot
This Wednesday, September 14 on SuicideGirls Radio, hosts Nicole Powers and Bradley Suicide will be joined by futurist, artist, and self-styled "misanthroplogist" Sean Bonner, who has a new book out entitled The New Oklahoma, which lays out a plan to make America way better.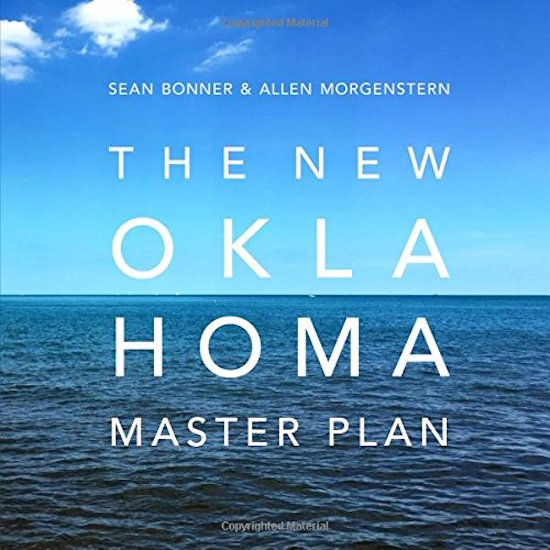 "This is the best book about building a lake in the middle of Ohlakolma — wait, is that how you spell it? I should try again: OK-LA-HOME-AH yes, there it is. This is the best book about building a lake in the middle of Oklahoma that I have ever read." – Wil Wheaton, lake enthusiast.
**UPDATE**
ICYMI: Watch last night's show in which Sean Bonner, the man with a plan to make America waaay greater, launches his #Sean4Prez2020 bid here or via the player below.
You can listen – and watch – SuicideGirls Radio live on Wednesday nights from 8 til 9 PM at our state-of-the-art, all digital, 100% Hollywood home: zinna.tv
If you have questions for the SG Radio crew or our guests, you can call in during the live broadcast at: 1-855-TRV-inLA (1-855-878-4652)
For updates on all things SG Radio-related, like us on Facebook and follow us on Twitter and Instagram.
About Sean Bonner
Sean Bonner is co-founder and global director of Safecast, a visiting researcher with the MIT Media Lab's Center for Civic Media, sits on the board of CicLAvia and holds advisory/mentor roles with both the Highway 101 Incubator and Singularity University. He previously co-founded Coffee Common and Crash Space and was a founding collaborator to the multimedia art/music collective CMHHTD. He has been a regular contributor to BoingBoing as well as written editorials for MAKE, Al Jazeera and others. He maintains a regular link filled newsletter and has been a Shuttleworth Fellow since 2014. A selected artist CV can be found here.
He's been an Artist In Residence at the MuseumsQuartier in Vienna, a Hacker In Residence at Sparkfun in Colorado, and a Entrepreneur In Residence at The Groop in Los Angeles.
A frequent speaker, Sean explores topics ranging from lifestyle hacks to blogs, media, and grassroots journalism. He's spoken at CCC events in Hamburg and Berlin, StanfordMedicineX (Palo Alto), TechCrunch Disrupt (NYC), TEDxVienna , SXSW (Austin), Roboexotica (Vienna) and Re:Publica (Berlin) among others. Sean has organized conferences and unconferences including the first BarCamp in Los Angeles and ongoing The New Context Conference in Tokyo.
Previously, as co-founder of Bode Media Inc, Sean helped create Metblogs, the first global network of local media sites. As a consultant he's helped the LAPD, Suicide Girls, Obey Giant and others interact with their customers, clients, and fans online. As a designer Sean has recently done work for Die Antwoord and Bad Brains.
Prior to all this, Sean helped build the groundbreaking contemporary art gallery sixspace exhibiting artists such as Glen E. Friedman, Shepard Fairey, Coop, Chad Robertson and others. He also ran a record label and produced several records by Hot Water Music and Less Than Jake to name a few. He's managed his own design firm and designed things at Playboy and Victory Records. Way before that he was a dishwasher.
For more on Sean Bonner visit:
blog.seanbonner.com
twitter.com/SeanBonner
flickr.com/photos/seanbonner
seanbonner.tumblr.com
soundcloud.com/seanbonner

The World's Leading BYOB Radio Show Is Sponsored By Mangria
"As a nightly consumer of red wine, I was shocked one evening to find I had just half a glass left in the bottle. So I did what any decent alcoholic, ex-con, American would do… I went to the fridge and the liquor cabinet, then poured, mixed and measured. Thus Mangria was born." — Adam Carolla
For more info visit Carolla Drink's website, Facebook, Twitter, and Instagram.