by Blogbot
This Thursday May 2nd on SuicideGirls Radio host Nicole Powers will be joined in studio by producer and DJ Borgore, and special guest co-host Juturna Suicide.
You can listen – and watch – the world's leading naked radio show live on Thursday nights from 6 til 8 PM at our new state-of-the-art all digital home: TradioV.com/LA.
You'll also be able to listen to our podcasts via Stitcher – download the app now!
If you have questions for the SG Radio crew or our guests, you can call in during the live broadcast at: 1-855-TRV-inLA (1-855-878-4652)
For updates on all things SG Radio-related, like us on Facebook and follow us on Twitter.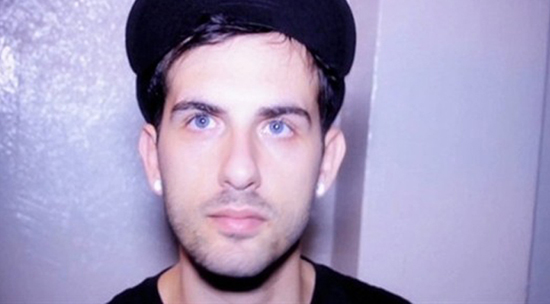 About Borgore
Hailing from Israel via London, dubstep badass Borgore –– the man who claims he "ruined dubstep" and bass culture's enfant terrible –– is one of the most colorful characters in electronic dance music (EDM) today. He is infamous for his propulsive, interactive live shows, which have turned him into one of electronic music's most popular, controversial figures. Expect nothing less than bass-in-your-face frenzy.
Tickets for Borgore's spring tour, which kicks off on Friday May 3rd in Austin, TX are available now via borgore.wantickets.com/. For more info, visit his Facebook and Twitter.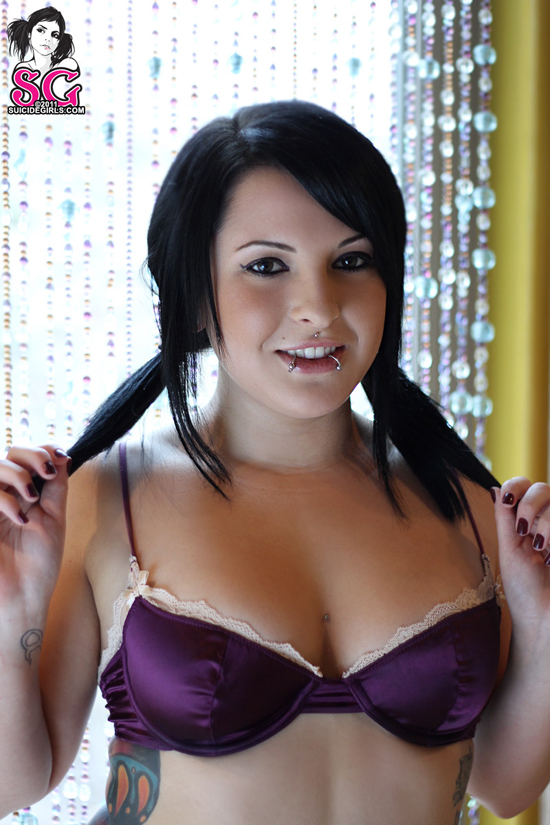 [Juturna Suicide in Beads and Bows]
About Juturna Suicide
Juturna Suicide was born and raised in Los Angeles. By day, she works at a loan office, but singing, modeling and doing makeup are her passions. She's been singing since elementary school and is currently looking to front a band. She joined Suicide Girls at 18 (she's now 23) and has officially been a Suicide Girl for 2 years. "It has been an amazing experience so far," says Juturna. "I love it. I enjoy getting tattoos and piercings. I have 14 tattoos but my collection has only just begun!"
You can see more of Juturna on SuicideGirls and follow her adventures on Twitter.
**UPDATE**
ICYMI: Our May 2nd show featuring Borgore, Shay, and Juturna Suicide.