by Blogbot
When temperatures rise, here's what Suicide Girls are putting on – and taking off – at the beach and by the pool to stay cool.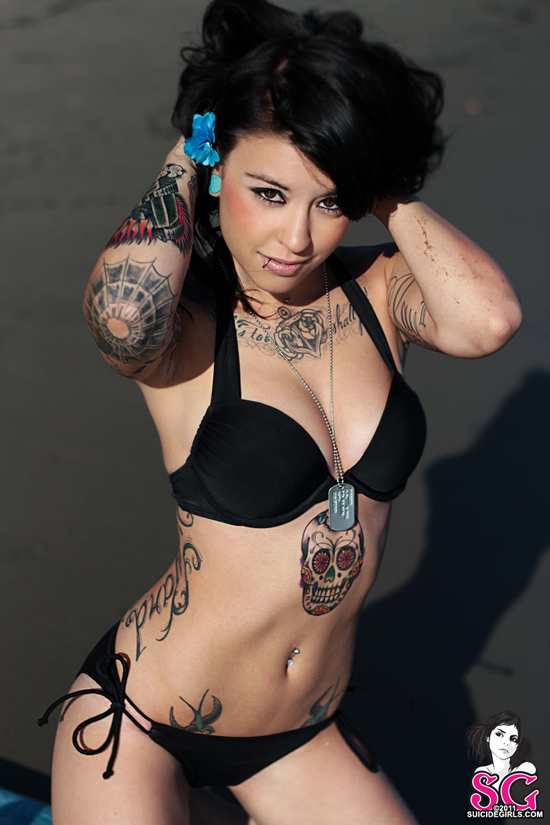 [Carrina in Te Extrano]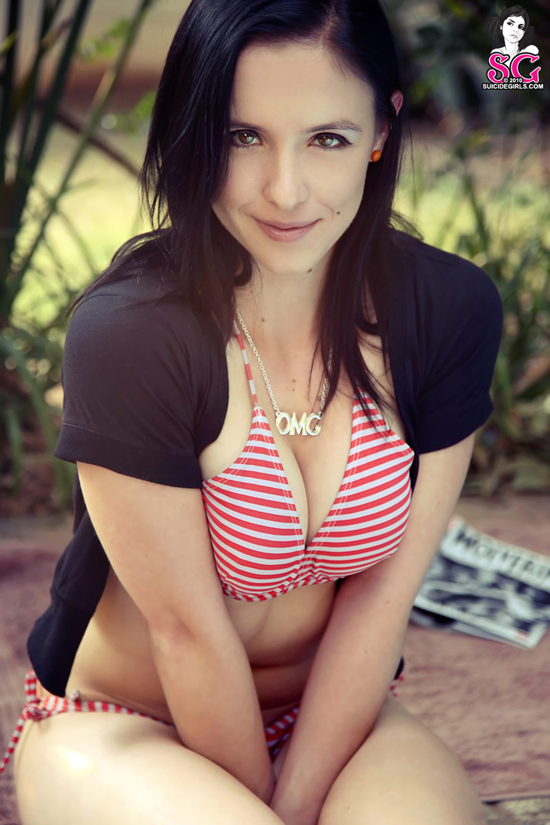 [Arq in OMG]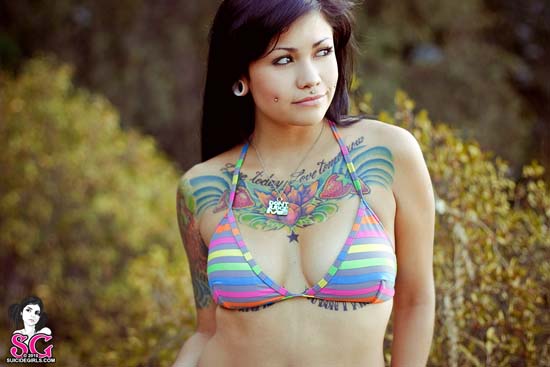 [VioletRose in Upon The Hills]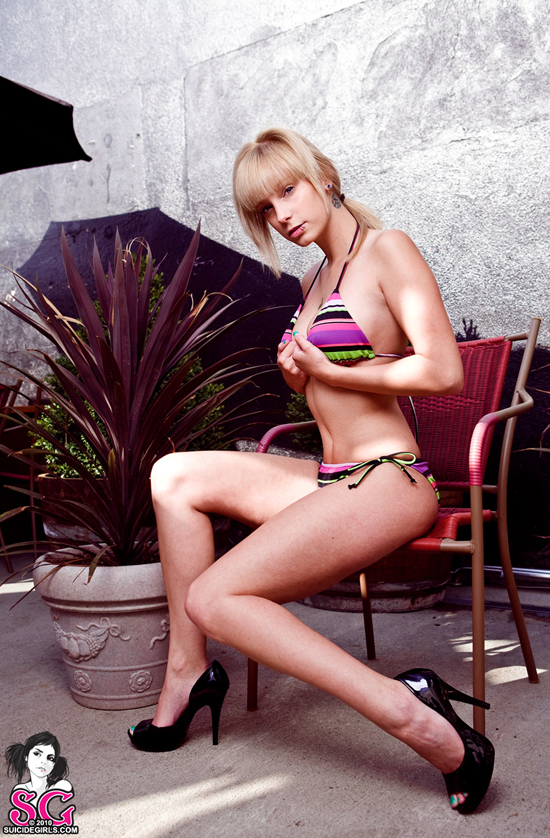 [Ajilee in Summer Shower]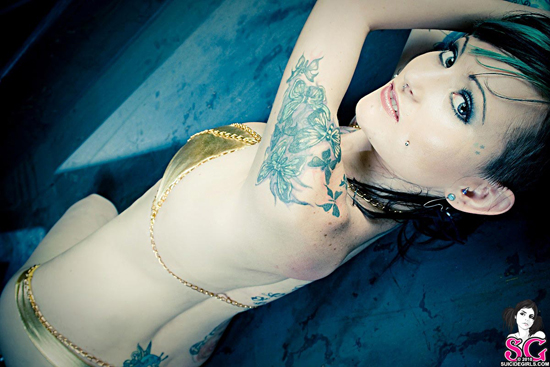 [Krito in Steel Cold]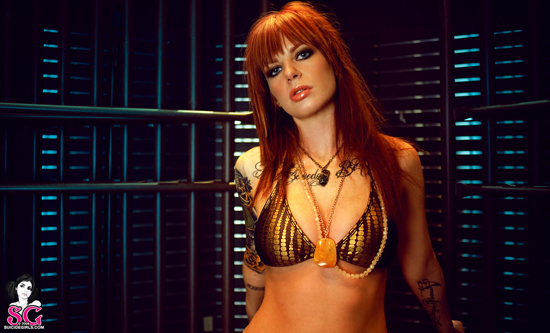 [Vice in The Color of Living]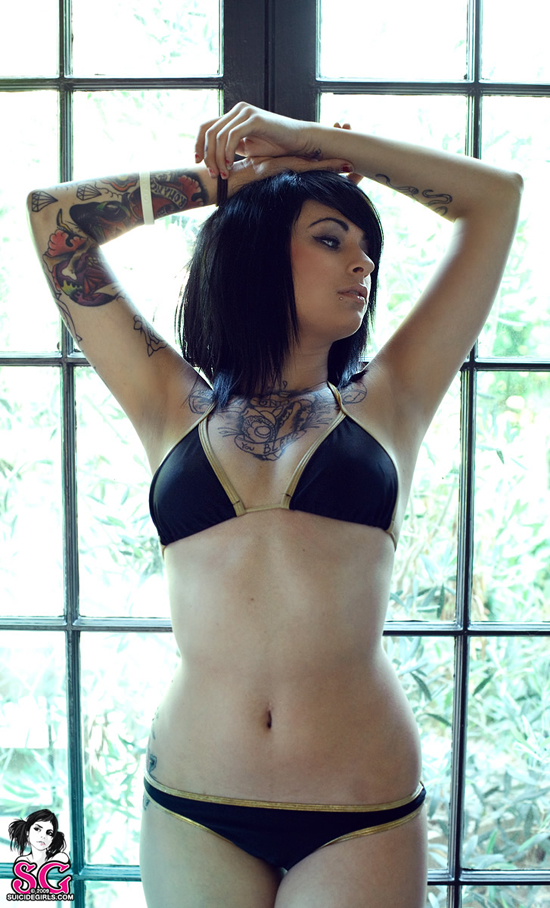 [Tristyn in Time Travel]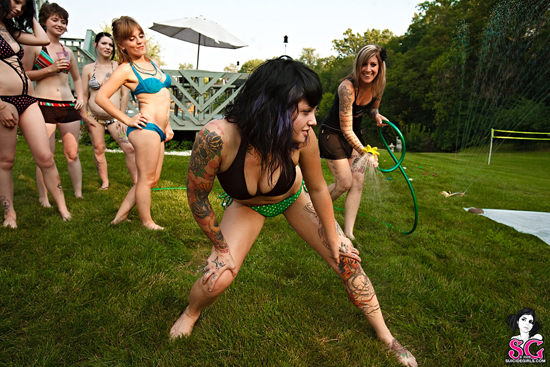 [Radeo and friends in Ohio Summer]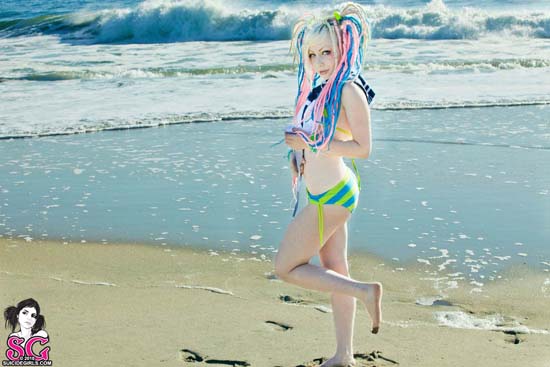 [Porphyria in SPF 5000]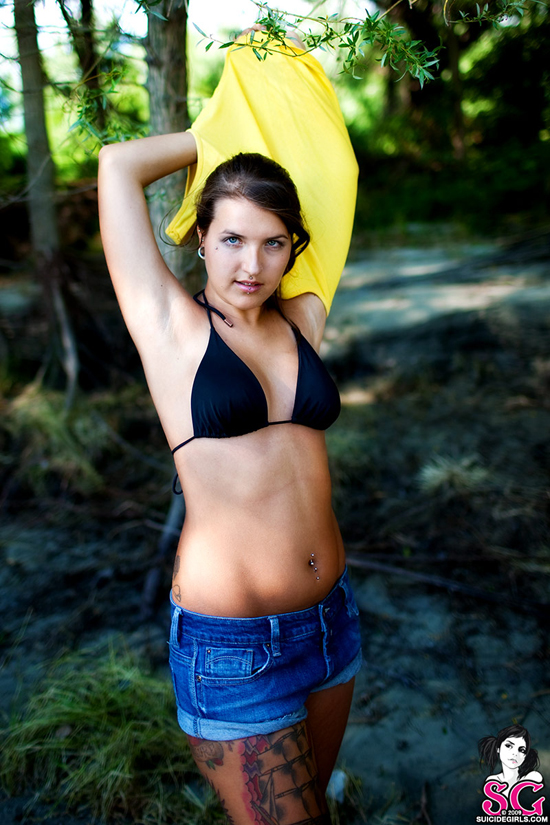 [Denie in Drop Your Pants]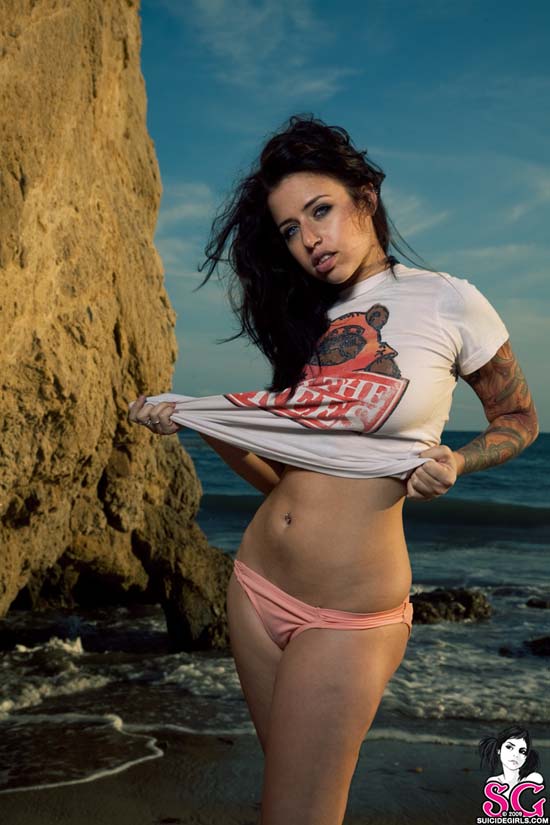 [Sash in Sunset Beach]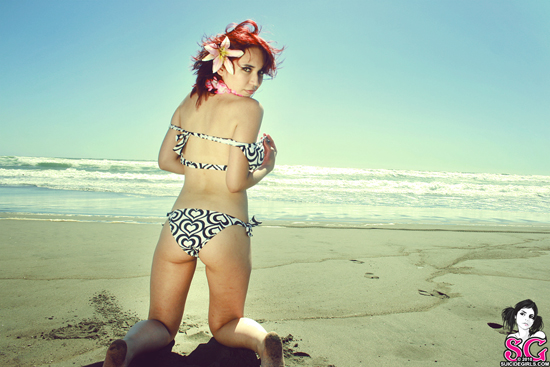 [Iluvenis in Summer Girl]
Fashion Notes
SGs are rockin' three main swimwear looks this summer: solid black, stripey, and metallic 2-pieces.
Lovin' H&M's super mini black string bikini with gold skull and tassle details ($14.95 for the top / $12.95 for the bottom). Target's Xhilaration Juniors black sequined 2-piece also hits the spot ($14.99 each for the top and bottom).
If you're in the mood to get your stripe on, Target/Xhilaration also have a couple of pretty damn cheap separates sets. The first is a reversible one in green/pink that's on sale right now ($7.48 each for the top and bottom), and the second is in a semi-punk multicolor stripe ($14.99 each for the top and bottom).
And if you want to get all-out reflective this summer, Zappos have the perfect metallic 2-piece set that comes in silver or gold ($51 total for top and bottom).
Check back for more Dirty Laundry and let SuicideGirls show you the best way to (un)dress.
Related Posts
SuicideGirls' Dirty Laundry: Swimsuit Edition 2009
SuicideGirls' Dirty Laundry: Cosplay 4 Comic Con
SuicideGirls' Dirty Laundry: Industrial Strength Boots
SuicideGirls' Dirty Laundry: Leg Warmers
SuicideGirls' Dirty Laundry: Sexy and Sensual Latex Outerwear
SuicideGirls' Dirty Laundry: Sexy Striped Socks Rock
SuicideGirls' Dirty Laundry: Vintage Style Lingerie
SuicideGirls' Dirty Laundry: Killer Frocks For Spring Frolics
SuicideGirls' Dirty Laundry: Hair To Dye For
SuicideGirls' Dirty Laundry: Spectacle Spectacular
SuicideGirls' Dirty Laundry: Leather Yourself
SuicideGirls' Dirty Laundry: Woolly Thinking
SuicideGirls' Dirty Laundry: DIY T-Shirt Conversions