by Blogbot
A column which highlights Suicide Girls and their fave groups.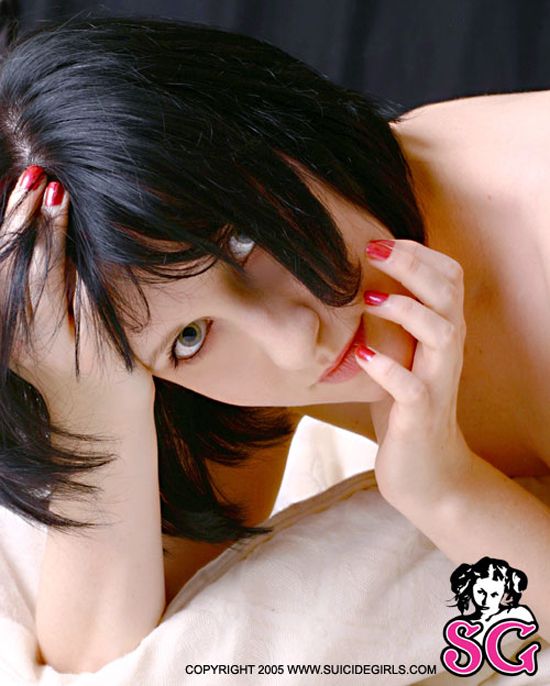 [Noir in Laziest Days]
This week, Noir Suicide tells us what's cookin' in The Kitchen.
Members: 3697 / Comments: 33,520


WHY DO YOU LOVE IT?: My favorite thing about this group is that I can have some weird ingredient that I have no clue what do with (like corn smut), post a thread asking what to do with it, and have a week's worth of recipes for it by the end of the day. I also like being inspired by the photos people post of their meals, and learning new things, like how to make a cake using a coffee mug and the microwave.


DISCUSSION TIP: If it's about food or drink, you're golden.


BEST RANDOM QUOTE: "'I fried potato latkes in the nude. I still have burn scars."




MOST HEATED DISCUSSION THREAD: There's a thread about purple potatoes that got pretty hostile.


WHO'S WELCOME TO JOIN?: Anyone who loves looking at food, talking about food, making food, or reading about food. So almost everyone.


***
Related Posts:
SuicideGirls' Group Therapy – Exning on Body Mods
SuicideGirls' Group Therapy – Ceres on Girls Only
SuicideGirls' Group Therapy – Frolic on Celeb Worship
SuicideGirls' Group Therapy – Cheri on Skateboarders
SuicideGirls' Group Therapy – Noir on SG Military
SuicideGirls' Group Therapy – Exning on Weight Loss
SuicideGirls' Group Therapy – Aadie on Cute Overload
SuicideGirls' Group Therapy – Eevie, Luffy, and Praesepe on SG420
SuicideGirls' Group Therapy – All on Urban Art
SuicideGirls' Group Therapy – Clio on Hardcore Music
SuicideGirls' Group Therapy – Epiic on Hirsute
SuicideGirls' Group Therapy – Tarion on Atheists
SuicideGirls' Group Therapy – Rambo on Photography
SuicideGirls' Group Therapy – Thistle on Vamos Gigantes