by Blogbot
A column which highlights Suicide Girls and their fave groups.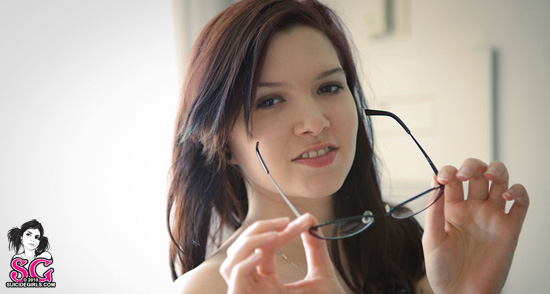 [Setsuka in Sheer Pink]
This week, Setsuka Suicide tells us why she likes to indulge in more than a little Ass Appreciation.
Members: 10,608 / Comments: 63,040


WHY DO YOU LOVE IT?: Who doesn't love a great booty?




DISCUSSION TIP: Always show your appreciation! And feel free to post pictures of your favorite SG bum. It takes a lot of confidence for the ladies to post our booties (see "Post Your Own Ass!" thread) and we like to know people like it.



BEST RANDOM QUOTE: "If perfection were deadly that ass would wipe out half a continent."




MOST HEATED DISCUSSION THREAD: "A Sweet Ass Pic!" – but it's only heated in the sexy kind of way

.


WHO'S WELCOME TO JOIN?: Anyone who has a love for ass!


***
Related Posts:
SuicideGirls' Group Therapy – Noir on The Kitchen
SuicideGirls' Group Therapy – Exning on Body Mods
SuicideGirls' Group Therapy – Ceres on Girls Only
SuicideGirls' Group Therapy – Frolic on Celeb Worship
SuicideGirls' Group Therapy – Cheri on Skateboarders
SuicideGirls' Group Therapy – Noir on SG Military
SuicideGirls' Group Therapy – Exning on Weight Loss
SuicideGirls' Group Therapy – Aadie on Cute Overload
SuicideGirls' Group Therapy – Eevie, Luffy, and Praesepe on SG420
SuicideGirls' Group Therapy – All on Urban Art
SuicideGirls' Group Therapy – Clio on Hardcore Music
SuicideGirls' Group Therapy – Epiic on Hirsute
SuicideGirls' Group Therapy – Tarion on Atheists
SuicideGirls' Group Therapy – Rambo on Photography
SuicideGirls' Group Therapy – Thistle on Vamos Gigantes