by Blogbot
A column which highlights Suicide Girls and their fave groups.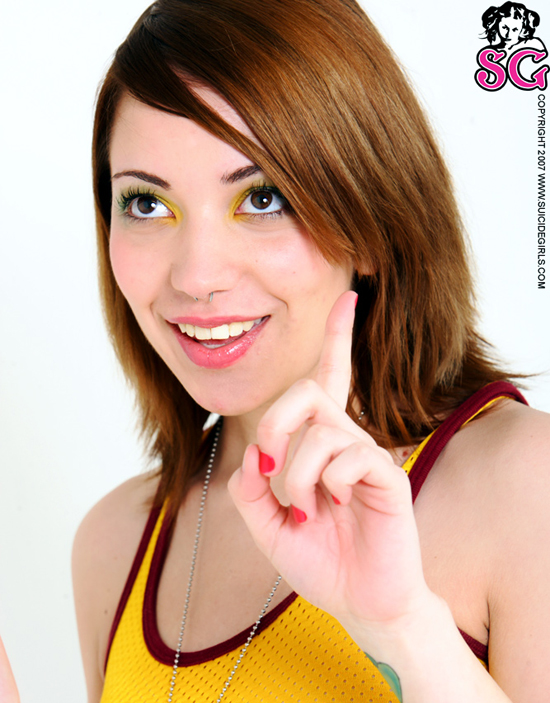 [Apple in Pi]
This week, Apple Suicide spreads the word on All Your Base Are Belong To Us, a group for meme mad members and SGs.
Members: 1,851 / Comments: 28,642


WHY DO YOU LOVE IT?: It's full of funny cats, keyboard cats, cats flying through space with rainbows, cats trying to fit in boxes. You can find some meme gems in there.




DISCUSSION TIP: Don't hate on reposts and read this before posting.



BEST RANDOM QUOTE: The best part of this group is that it's full of random quotes.


MOST HEATED DISCUSSION THREAD: As of right now, Nyan Cat – but you know the internet is always changing

.


WHO'S WELCOME TO JOIN?: Any members of SG who love memes.


***
Related Posts:
SuicideGirls' Group Therapy – Setsuka on Ass Appreciation
SuicideGirls' Group Therapy – Noir on The Kitchen
SuicideGirls' Group Therapy – Exning on Body Mods
SuicideGirls' Group Therapy – Ceres on Girls Only
SuicideGirls' Group Therapy – Frolic on Celeb Worship
SuicideGirls' Group Therapy – Cheri on Skateboarders
SuicideGirls' Group Therapy – Noir on SG Military
SuicideGirls' Group Therapy – Exning on Weight Loss
SuicideGirls' Group Therapy – Aadie on Cute Overload
SuicideGirls' Group Therapy – Eevie, Luffy, and Praesepe on SG420
SuicideGirls' Group Therapy – All on Urban Art
SuicideGirls' Group Therapy – Clio on Hardcore Music
SuicideGirls' Group Therapy – Epiic on Hirsute
SuicideGirls' Group Therapy – Tarion on Atheists
SuicideGirls' Group Therapy – Rambo on Photography
SuicideGirls' Group Therapy – Thistle on Vamos Gigantes