by Blogbot
A column which highlights Suicide Girls and their fave groups.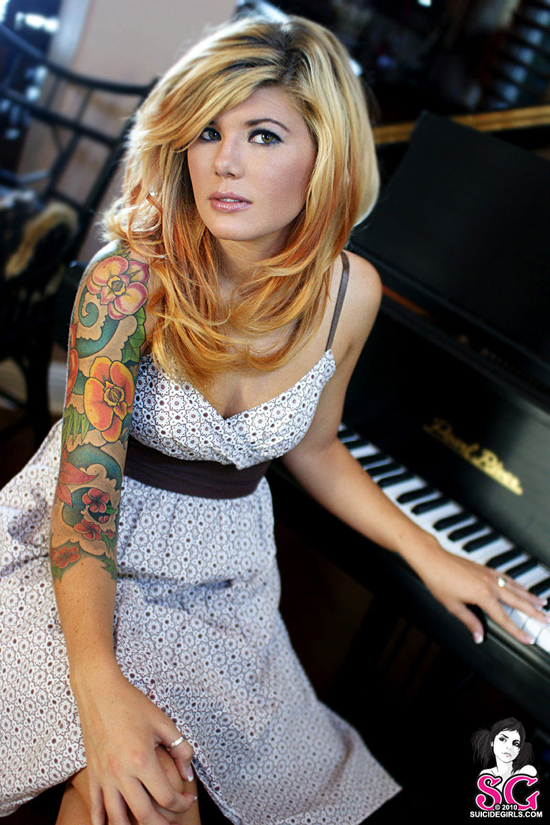 [Bradley in Ginger Peach]
This week, Bradley Suicide tells us why things are just peachy in The Kitchen.
Members: 3,719 / Comments: 33,887


WHY DO YOU LOVE IT?: I went to school for baking and pastry and do it mostly on the side for fun now. That's why it is so nice to be able to share recipes, get helpful tips on what can make a dish better, and find some of the yummiest recipes around.





DISCUSSION TIP: Definitely share your recipes as well as where you went wrong with them.



BEST RANDOM QUOTE: "Who do I have to blow to get paid to write 'recipes' for MICROWAVING SOME FUCKING BACON? Seriously! You tell me who I have to blow, and I will go to town!"


MOST HEATED DISCUSSION THREAD: Rachel Ray…Funny Shit

.


WHO'S WELCOME TO JOIN?: Anyone who wants to get/give epic recipes!


***
Related Posts:
SuicideGirls' Group Therapy – Apple on All Your Base Are Belong To Us
SuicideGirls' Group Therapy – Setsuka on Ass Appreciation
SuicideGirls' Group Therapy – Noir on The Kitchen
SuicideGirls' Group Therapy – Exning on Body Mods
SuicideGirls' Group Therapy – Ceres on Girls Only
SuicideGirls' Group Therapy – Frolic on Celeb Worship
SuicideGirls' Group Therapy – Cheri on Skateboarders
SuicideGirls' Group Therapy – Noir on SG Military
SuicideGirls' Group Therapy – Exning on Weight Loss
SuicideGirls' Group Therapy – Aadie on Cute Overload
SuicideGirls' Group Therapy – Eevie, Luffy, and Praesepe on SG420
SuicideGirls' Group Therapy – All on Urban Art
SuicideGirls' Group Therapy – Clio on Hardcore Music
SuicideGirls' Group Therapy – Epiic on Hirsute
SuicideGirls' Group Therapy – Tarion on Atheists
SuicideGirls' Group Therapy – Rambo on Photography
SuicideGirls' Group Therapy – Thistle on Vamos Gigantes