by Blogbot
A column which highlights Suicide Girls and their fave groups.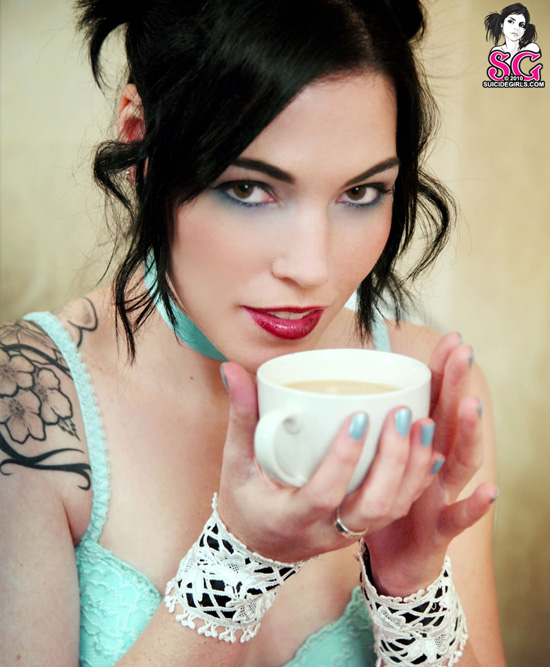 [Tarion in Decadence: Are Atheists Your Cup Of Tea?]
This week we commune with Tarion Suicide and get the gospel on her fave SG group: Atheists.


WHY DO YOU LOVE IT?: I have no idea where people find half this stuff but it's always good for a laugh or at very least a good vent. This group is the A-Z or atheist topics and jokes and is extremely active. It's full of very interesting individuals and is a fantastic group if you are like-minded.


DISCUSSION TIP: Always have your facts straight!


BEST RANDOM QUOTE: "I still say a church steeple with a lightning rod on top shows a lack of confidence."


MOST HEATED DISCUSSION THREAD: At the moment it's "Prayer caused the Japan earthquake???"


WHO'S WELCOME TO JOIN?: Come all ye unbelievers, freethinkers, blasphemers, doubters, heathens, heretics, infidels, scoffers, skeptics – hell even you wishy washy agnostics.