by Blogbot
A column which highlights Suicide Girls and their fave groups.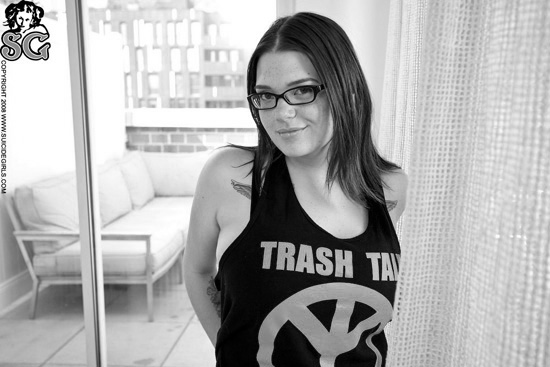 Clio Suicide is hardcore about her music and her fave SG group – Hardcore Music. Lightweights need not apply.
Members: 2359 / Comments: 8,462


WHY DO YOU LOVE IT?: It's where I keep up to date on shows, records and bands to check out.


DISCUSSION TIP: No new jack metalcore bands in the Top Hardcore Records of All Time thread, please.


BEST RANDOM QUOTE: "Moshzilla will never die."


MOST HEATED DISCUSSION THREAD: Girls Who HC Dance – basically it started out as a discussion about whether girls should mosh or not, but turned into a thread for photoshopped pictures of Moshzilla. Personally, I couldn't care less about who moshes at a show, but the pics are hilarious!


WHO'S WELCOME TO JOIN?: Hardcore kids, punks, headbangers, stage divers, thrashers, and anyone who likes their riffs heavy..


Related Posts:
SuicideGirls' Group Therapy – Epiic on Hirsute
SuicideGirls' Group Therapy – Tarion on Atheists
SuicideGirls' Group Therapy – Rambo on Photography
SuicideGirls' Group Therapy – Thistle on Vamos Gigantes