by Blogbot
A column which highlights Suicide Girls and their fave groups.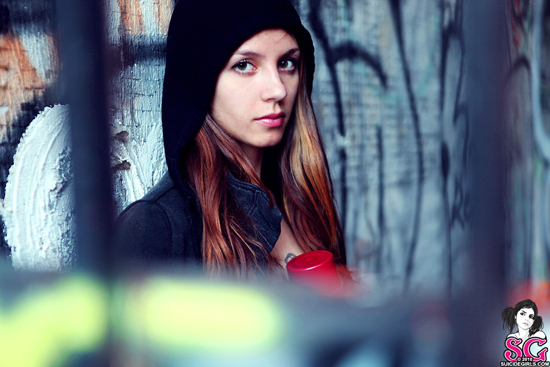 [Alle in Wellington Tunnel]
Alle Suicide has designs on her fave SG group – Urban Art.
Members: 1160 / Comments: 1,330


WHY DO YOU LOVE IT?: Because of the wide variety of extremely talented people who share their stuff and all the interesting tips you can find on how to make your own stencils.


DISCUSSION TIP: Be open-minded.


BEST RANDOM QUOTE: "I don't care about labels, I do what I do, I do how I do it and people can call it whatever the hell they want."


MOST HEATED DISCUSSION THREAD: Anything concerning Banksy.


WHO'S WELCOME TO JOIN?: Those who are interested in decorating our boring urban infrastructures!


Related Posts:
SuicideGirls' Group Therapy – Clio on Hardcore Music
SuicideGirls' Group Therapy – Epiic on Hirsute
SuicideGirls' Group Therapy – Tarion on Atheists
SuicideGirls' Group Therapy – Rambo on Photography
SuicideGirls' Group Therapy – Thistle on Vamos Gigantes