by Blogbot
A column which highlights Suicide Girls and their fave groups.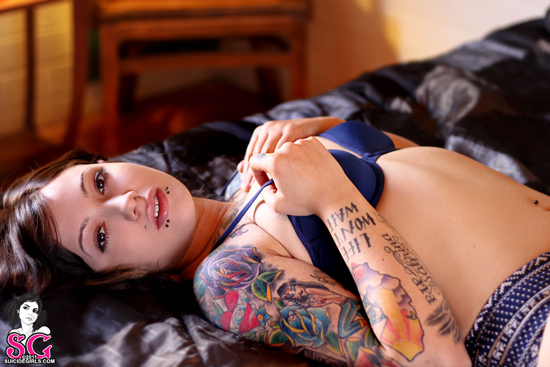 [Exning in Dreamworld]
This week, Exning Suicide sizes up SG's Weight Loss Group.
Members: 2160 / Comments: 17,061


WHY DO YOU LOVE IT?: Because I used to be very overweight, and after losing 70 pounds myself I can give other people advice as well as keep in touch with what I need for my body

.


DISCUSSION TIP: Read the sticky threads.




BEST RANDOM QUOTE: "How do I get my lazy ass out of bed?"




MOST HEATED DISCUSSION THREAD: Weight Loss Pills. The group is there to help you out on your journey through losing weight, and there are never any easy ways. But some people come in looking for short cuts, and want information on weight loss pills. That threads basically tells them how it is; you have to work for it and we're here to support.


WHO'S WELCOME TO JOIN?: Anybody who wants to get motivated!






***
Related Posts:
SuicideGirls' Group Therapy – Aadie on Cute Overload
SuicideGirls' Group Therapy – Eevie, Luffy, and Praesepe on SG420
SuicideGirls' Group Therapy – All on Urban Art
SuicideGirls' Group Therapy – Clio on Hardcore Music
SuicideGirls' Group Therapy – Epiic on Hirsute
SuicideGirls' Group Therapy – Tarion on Atheists
SuicideGirls' Group Therapy – Rambo on Photography
SuicideGirls' Group Therapy – Thistle on Vamos Gigantes