by Nahp Suicide
A column which highlights Suicide Girls and their fave groups.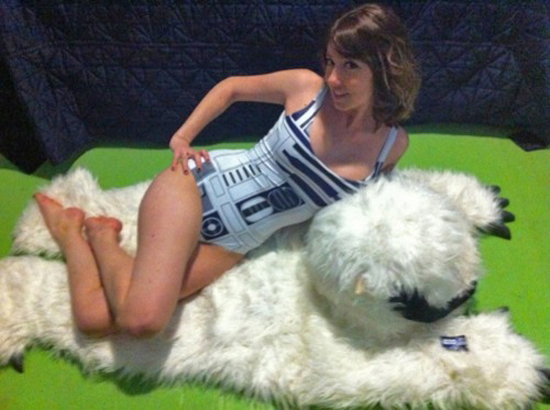 This week Bob Suicide tells us why it's good to get lost in Space and Time.
Members: 1160 / Comments: 3,226
WHY DO YOU LOVE IT?: It's a group for talking about science, physics, relativity, astronomy, NASA, space, and the like.

 It's the perfect combination of high-level theoretical physics, astronomical events, and Star Trek quotes. For example…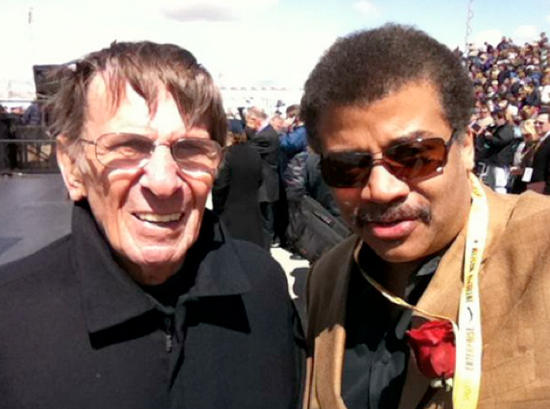 DISCUSSION TIP: Just jump right in. Even if your "relatively" new to astrophysics, there's no such thing as a dumb question and a post could be the catalyst for a great discussion. After all, in another universe, you've already posted! 


BEST RANDOM QUOTE: Actually, there's a whole thread for that.




MOST HEATED DISCUSSION THREAD: I'm not sure if anything gets particularly heated, but there's lots of great spirited discussion surrounding the privatization of space exploration.


WHO'S WELCOME TO JOIN?: Everyone.
***
Related Posts:
SuicideGirls' Group Therapy – Lunar On Kitties
SuicideGirls' Group Therapy – Lee On Metal Heads United
SuicideGirls' Group Therapy – Rourke on Girl Gamers
SuicideGirls' Group Therapy – Ackley on Some Like It Raw
SuicideGirls' Group Therapy – Spliff_ on SG420
SuicideGirls' Group Therapy – Jeckyl on SG Lounge
SuicideGirls' Group Therapy – Glitch on Robot Love
SuicideGirls' Group Therapy – Katherine on Aerial Dance
SuicideGirls' Group Therapy – Tarion on Zombie Hunters
SuicideGirls' Group Therapy – Rachelle on All Boobs Great And Small
SuicideGirls' Group Therapy – Oogie on Fan Art
SuicideGirls' Group Therapy – Jensen on Online Dating
SuicideGirls' Group Therapy – Gallows on Pen Pals
SuicideGirls' Group Therapy – Satya on Hip-Hop
SuicideGirls' Group Therapy – Tovi on Veggie
SuicideGirls' Group Therapy – Aadie on Suicide Boys
SuicideGirls' Group Therapy – Haydin on Ballet
SuicideGirls' Group Therapy – Psyche on Slut Pride
SuicideGirls' Group Therapy – Thistle on Yuppie Scum
SuicideGirls' Group Therapy – Eden on Tattoo
SuicideGirls' Group Therapy – Damsel on Dreadlocks
SuicideGirls' Group Therapy – Chrysis on Itty Bitty Titty Committee
SuicideGirls' Group Therapy – Otoki on Feminists
SuicideGirls' Group Therapy – Zephyr on Doctor Who
SuicideGirls' Group Therapy – Ryker on Harry Potter
SuicideGirls' Group Therapy – Bradley on The Kitchen
SuicideGirls' Group Therapy – Apple on All Your Base Are Belong To Us
SuicideGirls' Group Therapy – Setsuka on Ass Appreciation
SuicideGirls' Group Therapy – Noir on The Kitchen
SuicideGirls' Group Therapy – Exning on Body Mods
SuicideGirls' Group Therapy – Ceres on Girls Only
SuicideGirls' Group Therapy – Frolic on Celeb Worship
SuicideGirls' Group Therapy – Cheri on Skateboarders
SuicideGirls' Group Therapy – Noir on SG Military
SuicideGirls' Group Therapy – Exning on Weight Loss
SuicideGirls' Group Therapy – Aadie on Cute Overload
SuicideGirls' Group Therapy – Eevie, Luffy, and Praesepe on SG420
SuicideGirls' Group Therapy – All on Urban Art
SuicideGirls' Group Therapy – Clio on Hardcore Music
SuicideGirls' Group Therapy – Epiic on Hirsute
SuicideGirls' Group Therapy – Tarion on Atheists
SuicideGirls' Group Therapy – Rambo on Photography
SuicideGirls' Group Therapy – Thistle on Vamos Gigantes