by Oogie
A column which highlights Suicide Girls and their fave groups.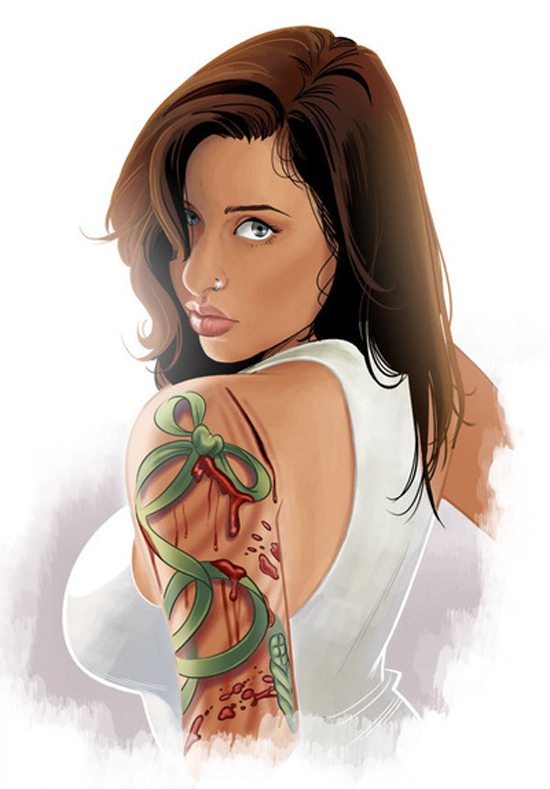 [Sash Suicide by Cameron Stewart]
This week, Oogie Suicide paints us a picture of what goes down in SG's Fan Art Group.
Members: 2,640 / Comments: 37,886


WHY DO YOU LOVE IT?: Being an artist, I love to look at what other people can do with their artistic talents. Whether it be with pen, pencil, acrylic, oil, watercolor, spray paint, Photoshop, or whatever else they can think of to use to make something beautiful. I also visit the group for inspiration. I've always wanted to use Photoshop, but have never gotten the chance to, but I was introduced to many other new and different styles by so many different artists that I am just dying to try. I also love this group because it gives me a chance to show the ladies that I draw my fan art of them! I love doing fan art, and I love making people happy.




DISCUSSION TIP: Open your mind and go to inspire others, go to reinforce others, or just go to look at some amazing art 🙂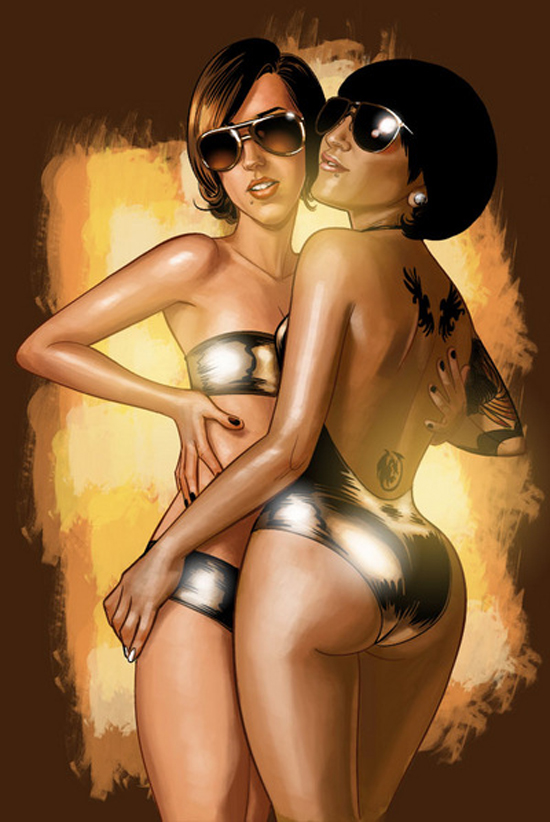 BEST RANDOM QUOTE: "Holy shit…Is it wrong that I want to grab people nearby in the coffee shop to show these to them?! You've chosen some total babesicles, too!" – Lyxzen Suicide commenting on the above piece of art of by Cameron Stewart.
MOST HEATED DISCUSSION THREAD: I believe the most heated, or in this case the topic with the most positive feedback on their art, is the art by SG's very own, Cameron Stewart. His artwork can be seen in this group, and also in the SuicideGirls Comics.


WHO'S WELCOME TO JOIN?: Anyone with artistic talent, anyone that has appreciation for art, people who want to be drawn, really anyone at all.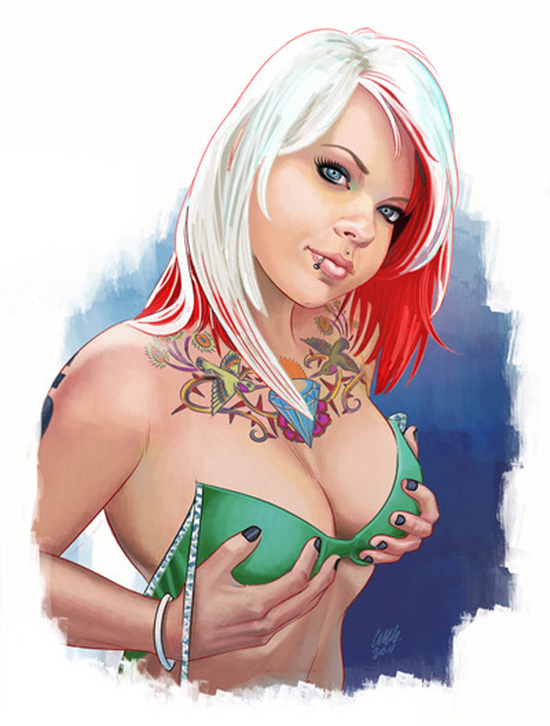 [Ackley Suicide by Cameron Stewart]
***
Related Posts:
SuicideGirls Group Therapy: Jensen on Online Dating
SuicideGirls Group Therapy: Gallows on Pen Pals
SuicideGirls Group Therapy – Satya on Hip-Hop
SuicideGirls' Group Therapy – Tovi on Veggie


SuicideGirls' Group Therapy – Aadie on Suicide Boys
SuicideGirls' Group Therapy – Haydin on Ballet
SuicideGirls' Group Therapy – Psyche on Slut Pride
SuicideGirls' Group Therapy – Thistle on Yuppie Scum
SuicideGirls' Group Therapy – Eden on Tattoo
SuicideGirls' Group Therapy – Damsel on Dreadlocks


SuicideGirls' Group Therapy – Chrysis on Itty Bitty Titty Committee


SuicideGirls' Group Therapy – Otoki on Feminists
SuicideGirls' Group Therapy – Zephyr on Doctor Who
SuicideGirls' Group Therapy – Ryker on Harry Potter
SuicideGirls' Group Therapy – Bradley on The Kitchen
SuicideGirls' Group Therapy – Apple on All Your Base Are Belong To Us
SuicideGirls' Group Therapy – Setsuka on Ass Appreciation
SuicideGirls' Group Therapy – Noir on The Kitchen
SuicideGirls' Group Therapy – Exning on Body Mods
SuicideGirls' Group Therapy – Ceres on Girls Only
SuicideGirls' Group Therapy – Frolic on Celeb Worship
SuicideGirls' Group Therapy – Cheri on Skateboarders
SuicideGirls' Group Therapy – Noir on SG Military
SuicideGirls' Group Therapy – Exning on Weight Loss
SuicideGirls' Group Therapy – Aadie on Cute Overload
SuicideGirls' Group Therapy – Eevie, Luffy, and Praesepe on SG420
SuicideGirls' Group Therapy – All on Urban Art
SuicideGirls' Group Therapy – Clio on Hardcore Music
SuicideGirls' Group Therapy – Epiic on Hirsute
SuicideGirls' Group Therapy – Tarion on Atheists
SuicideGirls' Group Therapy – Rambo on Photography
SuicideGirls' Group Therapy – Thistle on Vamos Gigantes