by Blogbot
A column which highlights Suicide Girls and their fave groups.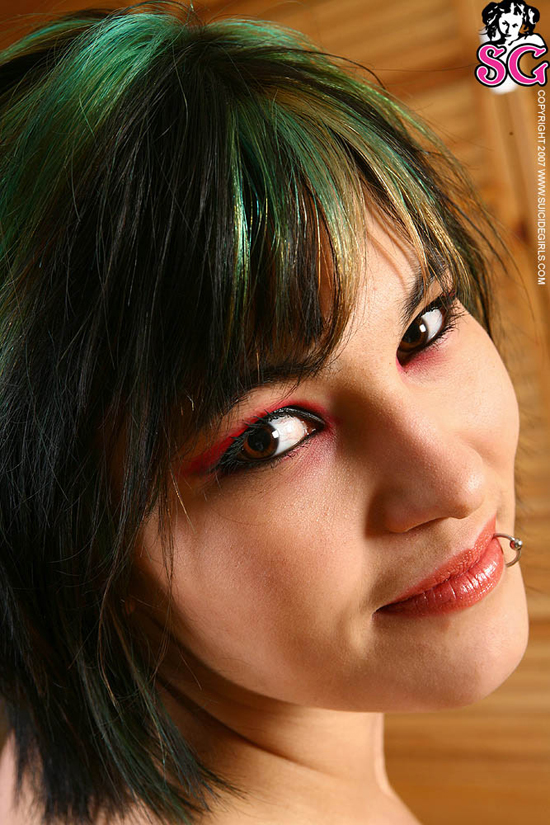 [Ryker in Perfect Smile]
This week, Ryker Suicide tells us why it's magic being a member of SG's Harry Potter Group.
Members: 2,055 / Comments: 27,822


WHY DO YOU LOVE IT?: Since my never ending love and excitement for all things Harry Potter is too much for me to contain on my own, it's really great to have a group of awesome folks who share the same interest!


DISCUSSION TIP: Be careful where you point yer wand *wink*.



BEST RANDOM QUOTE: "I HAVE A FRIGGIN NOSE, DAMNIT! IT IS JUST VERY, VERY FLAT!"


MOST HEATED DISCUSSION THREAD: There isn't usually much drama, unless one of those Mudblood Gryffindor kids tries to show up in our common room… that's a quick way to get stupified by a Slytherin.


WHO'S WELCOME TO JOIN?: Anyone who loves the series! All nerds welcome.


***
Related Posts:
SuicideGirls' Group Therapy – Bradley on The Kitchen
SuicideGirls' Group Therapy – Apple on All Your Base Are Belong To Us
SuicideGirls' Group Therapy – Setsuka on Ass Appreciation
SuicideGirls' Group Therapy – Noir on The Kitchen
SuicideGirls' Group Therapy – Exning on Body Mods
SuicideGirls' Group Therapy – Ceres on Girls Only
SuicideGirls' Group Therapy – Frolic on Celeb Worship
SuicideGirls' Group Therapy – Cheri on Skateboarders
SuicideGirls' Group Therapy – Noir on SG Military
SuicideGirls' Group Therapy – Exning on Weight Loss
SuicideGirls' Group Therapy – Aadie on Cute Overload
SuicideGirls' Group Therapy – Eevie, Luffy, and Praesepe on SG420
SuicideGirls' Group Therapy – All on Urban Art
SuicideGirls' Group Therapy – Clio on Hardcore Music
SuicideGirls' Group Therapy – Epiic on Hirsute
SuicideGirls' Group Therapy – Tarion on Atheists
SuicideGirls' Group Therapy – Rambo on Photography
SuicideGirls' Group Therapy – Thistle on Vamos Gigantes