A column which highlights Suicide Girls and their fave groups.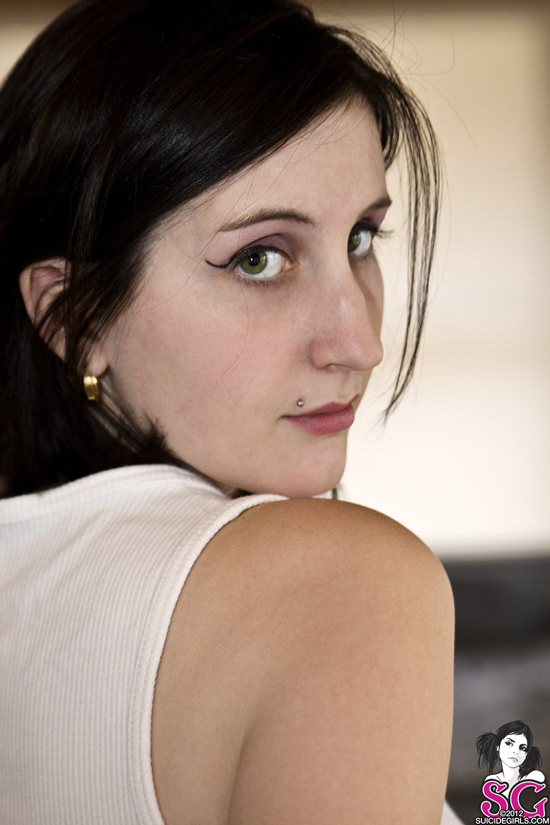 [Above: The many shades of Tore]
This week Tore tells us why there's never a dull moment in SG's colorful Hair Stuff group.
Members: 2,105 / Comments: 27,415
WHY DO YOU LOVE IT?: I love Hair Stuff for multiple reasons. I learn something new every time I go in. The group is filled with people who love doing hair or just love the aesthetic. I started DIY dying my hair when I was about 12. The first color I ever dyed it was blue. My skills and love for doing hair have grown tremendously along the years. It's even led to me getting my cosmetology license. In the group I hear reviews of different products. I read about tips and tricks I wouldn't of thought of. I always love seeing what everyone does to their hair. We have some awesome talented individuals in group.


DISCUSSION TIP: Don't be afraid to ask questions. We have people of all levels in the group. Some have never done anything more than a ponytail. We also have professionals in the group who are always willing to give opinions and help as best they can. Our fearless leader, Vivid, is also extremely helpful and way rad.


MOST HEATED DISCUSSION THREAD: Our most popular thread is probably our thread about Coloring and Bleaching. It's an informational thread so it's stickied at the top. It's for anyone with questions really. I try to help out in there when I can. Color can be tricky. If you don't understand the theory behind it you can end up with a mess. 


BEST RANDOM QUOTE: "I get to join the pink club now!" – We have a 27 page thread dedicated to pink hair here.
WHO'S WELCOME TO JOIN?: Everyone who is interested in hair/cosmetology is welcome to join. We're a public group. 

***
Related Posts:
SuicideGirls' Group Therapy – Aisline on Photography
SuicideGirls' Group Therapy – Payton on Kitties
SuicideGirls' Group Therapy – Leandra on Horror
SuicideGirls' Group Therapy – Kewpie on Gay Girls Only
SuicideGirls' Group Therapy – Lumo On Martial Arts
SuicideGirls' Group Therapy – Vesta On Health And Fitness
SuicideGirls' Group Therapy – Bob On Space And Time
SuicideGirls' Group Therapy – Lunar On Kitties
SuicideGirls' Group Therapy – Lee On Metal Heads United
SuicideGirls' Group Therapy – Rourke on Girl Gamers
SuicideGirls' Group Therapy – Ackley on Some Like It Raw
SuicideGirls' Group Therapy – Spliff_ on SG420
SuicideGirls' Group Therapy – Jeckyl on SG Lounge
SuicideGirls' Group Therapy – Glitch on Robot Love
SuicideGirls' Group Therapy – Katherine on Aerial Dance
SuicideGirls' Group Therapy – Tarion on Zombie Hunters
SuicideGirls' Group Therapy – Rachelle on All Boobs Great And Small
SuicideGirls' Group Therapy – Oogie on Fan Art
SuicideGirls' Group Therapy – Jensen on Online Dating
SuicideGirls' Group Therapy – Gallows on Pen Pals
SuicideGirls' Group Therapy – Satya on Hip-Hop
SuicideGirls' Group Therapy – Tovi on Veggie
SuicideGirls' Group Therapy – Aadie on Suicide Boys
SuicideGirls' Group Therapy – Haydin on Ballet
SuicideGirls' Group Therapy – Psyche on Slut Pride
SuicideGirls' Group Therapy – Thistle on Yuppie Scum
SuicideGirls' Group Therapy – Eden on Tattoo
SuicideGirls' Group Therapy – Damsel on Dreadlocks
SuicideGirls' Group Therapy – Chrysis on Itty Bitty Titty Committee
SuicideGirls' Group Therapy – Otoki on Feminists
SuicideGirls' Group Therapy – Zephyr on Doctor Who
SuicideGirls' Group Therapy – Ryker on Harry Potter
SuicideGirls' Group Therapy – Bradley on The Kitchen
SuicideGirls' Group Therapy – Apple on All Your Base Are Belong To Us
SuicideGirls' Group Therapy – Setsuka on Ass Appreciation
SuicideGirls' Group Therapy – Noir on The Kitchen
SuicideGirls' Group Therapy – Exning on Body Mods
SuicideGirls' Group Therapy – Ceres on Girls Only
SuicideGirls' Group Therapy – Frolic on Celeb Worship
SuicideGirls' Group Therapy – Cheri on Skateboarders
SuicideGirls' Group Therapy – Noir on SG Military
SuicideGirls' Group Therapy – Exning on Weight Loss
SuicideGirls' Group Therapy – Aadie on Cute Overload
SuicideGirls' Group Therapy – Eevie, Luffy, and Praesepe on SG420
SuicideGirls' Group Therapy – All on Urban Art
SuicideGirls' Group Therapy – Clio on Hardcore Music
SuicideGirls' Group Therapy – Epiic on Hirsute
SuicideGirls' Group Therapy – Tarion on Atheists
SuicideGirls' Group Therapy – Rambo on Photography
SuicideGirls' Group Therapy – Thistle on Vamos Gigantes