By Blogbot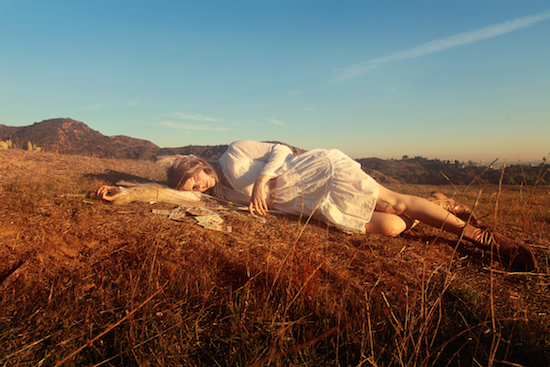 This Wednesday, May 10 on SuicideGirls Radio, hosts Nicole Powers and Bradley Suicide will be joined by LA-based singer/songwriter Miranda Lee Richards, who'll be talking about her forthcoming album, Existential Beast.
**UPDATE**
Watch last night's show featuring LIVE music from the beautiful Miranda Lee Richards and her accompanist Christoph Chertik here or via the player below.
You can listen – and watch – SuicideGirls Radio live on Wednesday nights from 8 til 9 PM at our state-of-the-art, all digital home on zinna.tv or on our Facebook page via Facebook LIVE!
For updates on all things SG Radio-related, like us on Facebook and follow us on Twitter and Instagram.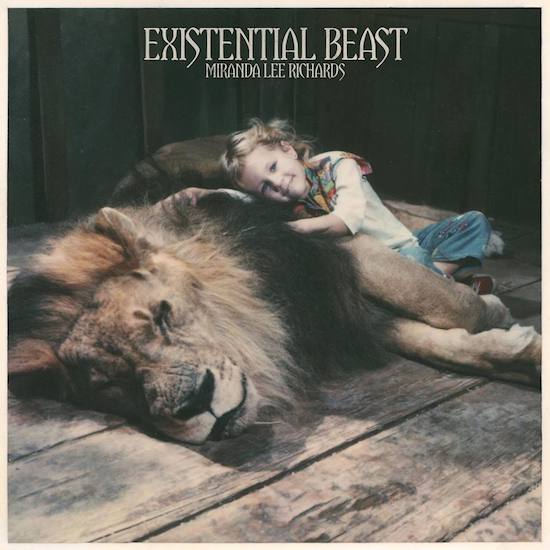 About Miranda Lee Richards
Miranda Lee Richards is a gifted Los Angeles-based singer songwriter. Born in San Francisco after the summer of love and before the dawn of disco, she grew up in an artistic and bohemian environment that has informed her adult life and work. Her parents are well-known underground comic book artists Ted Richards (Forty Year Old Hippie and Dopin' Dan) and Terre Richards (Suzi Skates and Wimmen's Comix) — R. Crumb is their most famous contemporary.
 
After graduating from the San Francisco School Of The Arts, she travelled to Paris to do some modeling, but soon returned to the US to pursue a musical career. A series of chance encounters with influential people began when she became friends with Kirk Hammet from Metallica who taught her how to play Mazzy Star songs on the guitar. Early demos of her songs reached the ears of Anton Newcombe, and she soon joined his band The Brian Jonestown Massacre. She sang on their early albums Give It Back, Bringing It all Back Home Again, and Stung Out In Heaven, and appeared with them in the seminal documentary DIG!.
 
In 2001, Virgin Records released her full-length debut album The Herethereafter. The album was a mix of folk, psychedelia, country and indie pop, and found fans worldwide, especially in Japan where the single "The Long Goodbye" reached the Top Five.
 
Her critically-acclaimed sophomore album Light of X, the title of which came from a dream about harnessing beams of light to travel in time, followed in 2009. The music was a progression from the template laid out on her debut album, anticipating the symphonic pop music that came later with the likes of Anna Calvi and Agnes Obel.
 
Richards' third full-length album, Echoes Of The Dreamtime, released January 29, 2016 on the UK based label Invisible Hands Music, was recorded at her home studio with husband and producer Rick Parker (best known for his work with Black Rebel Motorcycle Club and Lord Huron). It brought together eight pastoral, atmospheric epics into a work that once again garnered critical acclaim and international attention.
 
At the beginning of 2017, in the post-US election climate, Richards has delivered what is arguably her most impressive work to date. Of Existential Beast, slated for release June 16, 2017 on Invisible Hands Music, Richards states:
 
"It is a political album to the core, examining the issues of our time, but with an intent of tackling those difficult and sometimes taboo subjects in a poetic and heartfelt manner. The title is also a mash-up of terms, referencing the existential crisis that has in turn arisen. In essence, we are all still working with the animal urges of fear, competition, survival, and sexuality, which are deep-seeded and manifesting in varying ways and degrees, depending on where one is at. Perhaps a more endearing comparison would be to see this as working with our own inner child, who can at times behave like a wild beast! But like it or not, these tendencies have been revealed, within our leaders, our countries, and ourselves; it is indeed a pivotal and transformational time and there is much work to be done."
For more on Miranda Lee Richards visit:
mirandaleerichards.com
facebook.com/mirandaleerichards/
instagram.com/mirandaleerichards/
twitter.com/mirandarichards
youtube.com/user/MirandaLeeRichards1

The World's Leading BYOB Radio Show Is Sponsored By Mangria
"As a nightly consumer of red wine, I was shocked one evening to find I had just half a glass left in the bottle. So I did what any decent alcoholic, ex-con, American would do… I went to the fridge and the liquor cabinet, then poured, mixed and measured. Thus Mangria was born." — Adam Carolla
SuicideGirls Radio / Carolla Drinks Offer
You can purchase all three delicious flavors of SGR's fave luscious libation, Mangria — and the most excellent Endless Rant IPA — via CarollaDrinks.com. Fans of SG Radio can get $5 off any bottle of Mangria using this special discount coupon code: SG (unlimited use, code is good until December 31, 2017).
For more info visit Carolla Drink's website, Facebook, Twitter, and Instagram.