by Blogbot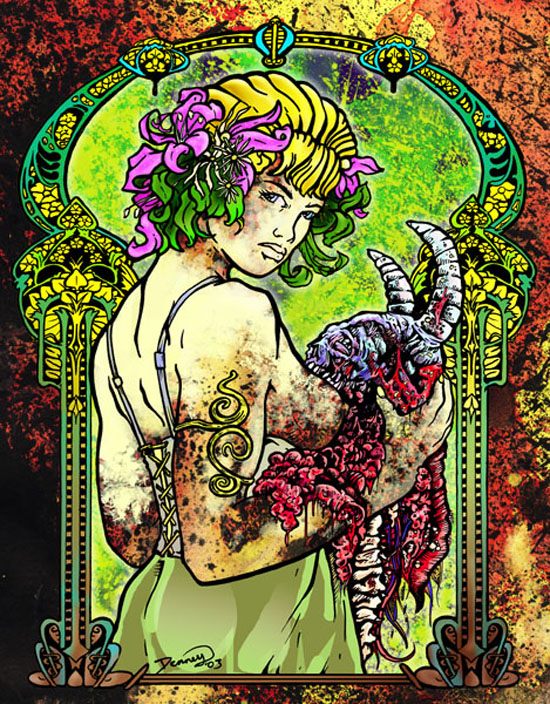 This Thursday, October 16th on SuicideGirls Radio, hosts Moxi Suicide, Chloe Suicide, and Nicole Powers will be joined by illustrator and performance artist (in a very literal sense!) Thomas Ambrose Denney.
You can listen – and watch – the world's leading BYOB radio show live on Thursday nights from 6 til 8 PM at our new state-of-the-art all digital home: TradioV.com.
If you have questions for the SG Radio crew or our guests, you can call in during the live broadcast at: 1-855-TRV-inLA (1-855-878-4652)
For updates on all things SG Radio-related, like us on Facebook and follow us on Twitter.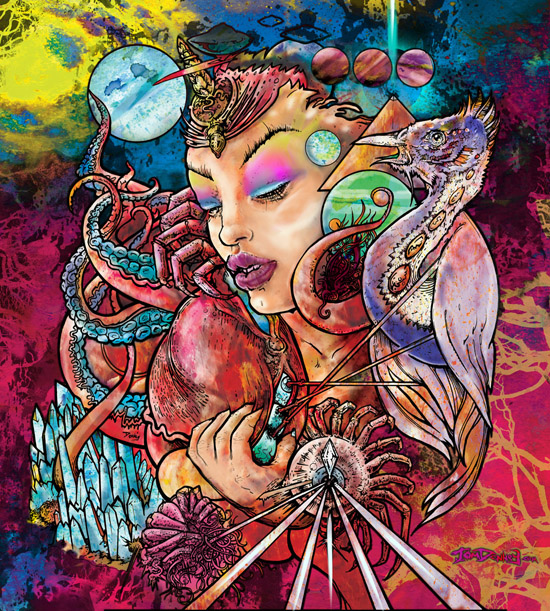 About Thomas Ambrose Denney
Thomas is an artist with over a decade of experience in a wide variety of media. Renowned as an expert illustrator, with several notable album covers under his belt, Thomas started his career doing illustrations for music festivals and zines. He's also known for his live painting performances at music events. Venues and events that he's performed at include The Roxy with the Third Eye Gathering, Serenity Gathering, The Hive Gallery, The Vex, Los Angeles Metal Fest, The Belasco in Los Angeles, LA JOYA with the Conscious life Expo, to name but a few. For more info visit tomdenney.com/.