by ChrisSick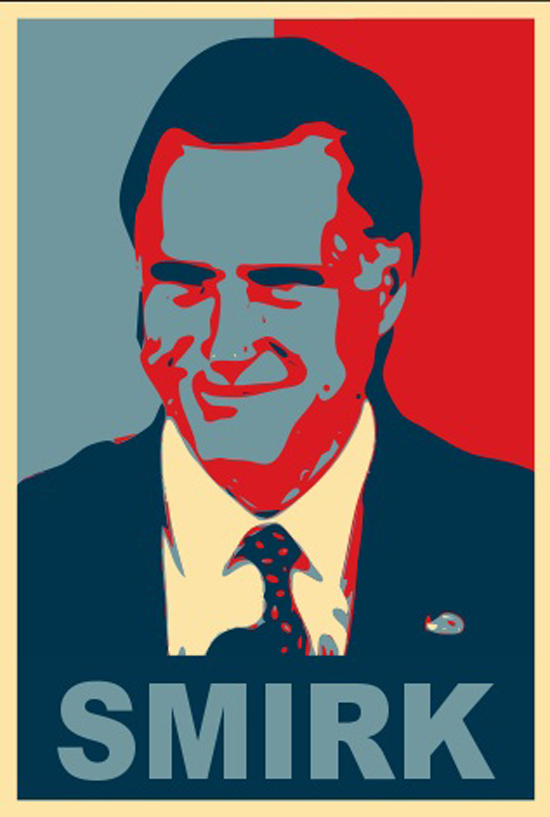 [Image: Courtesy of TheMudFlats.net]
In which we discuss hate – and the limitations of dick jokes to thoroughly explore policy in a meaningful and informative manner.
"I hate … not, though, I trust, with the hate that sins, but a righteous hate." — Herman Melville, The Confidence Man (1857)
It is a righteous hate, that brings me here. I'm hopeful that by now we've established the ground rules of this column. That you understand that my job, basically, is to be your amusing little political monkey. Both by the standards I established for myself and the limitations dictated by the resources available to me, my task each week is to retype the salient points of the weekly political news with the addition of strategically placed cuss words and blowjob jokes.
It isn't terribly challenging, but it has its uses, if only for entertainment. Of course, we should all pause momentarily and ruminate on the type of society that produces political entertainment, rather than deeply intelligent and informative news coverage as an essential requirement of an educated electorate, who then act in their own enlightened self-interest. This is a topic I could, and would, greatly like to explore at considerable length.
Although, at times, it can be quite enjoyable to be the Tactical Animal – to give voice to my purest inner Werewolf – it is naturally limiting. While it amuses me — and hopefully you — to write about wanting to blow Bill Clinton, it should be noted that no matter how lovingly he speaks of liberal policies, it was his deregulation, coupled with W's that helped create the conditions for the 2008 economic meltdown.
As much as I want Barack Obama to win the election and remain in the Oval Office, it's hard to cheerlead so relentlessly for a President who thinks its more important to prosecute the people who grow weed for cancer patients than it is to call to account the people on Wall Street who burned down the global economy.
And I've always assumed that, at some point, I could and would expand the horizons on this column beyond my basic remit of summarizing, weekly, the ongoing political knife fight while making snide dick jokes.
But I cannot.
Because week in and week out, Mitt Romney and his campaign just insists on being a gang of complete fucking assholes.
For the next 50 days, 17 hours and 11 minutes, Mitt Romney will find a way — sure as the sun shines — to displace whatever topic I had intended to write about and force me to comment on his utter dishonesty, his complete incompetence, and his cruel naivete.
"Mitt Romney will never be president

"His disgraceful dishonesty in using the murder of a U.S. ambassador to attack Obama will haunt him"

— Headline and sub-head from September 12, 2012 article by Joan Walsh, Salon.com
I agree with Ms. Walsh here, in substance, though not analysis. Mitt Romney will never be President. Not because of this, or really, any particular news story. Not because of any gaffe or any poll. Not even because of any stated policy that is widely unpopular with the general electorate.
But due to all of those things, and more. Mitt Romney has now been running for President for most of the past decade. His private and public careers seem to have been designed by campaign managers to be placed into thirty-second TV spots to convince you of his worthiness and capability for high office. Indeed, everything about Mitt Romney — with the exception of the tax returns he refuses to release — seems to be designed to make him President, down to his flawless hair, which now has its own Facebook account.
His desire to be your President is so thinly veiled, so achingly transparent, that it's impossible to assume he stands for anything, other than that he, Willard Mitt Romney, should be President. And with that as his only true, core position, all others, necessarily, become subverted to it.
If you need another list of high-profile Romney position changes, my continued suggestion is that you crawl out from under your rock and pay some goddamn attention to the people who want to run the world's leading superpower. But, just so you have a point of reference, you can look at this list of fourteen position changes that McCain's op-research team came up with in 2008, or this list compiled by the editors of Rolling Stone, or WaPo's Fact-Checker blog for an in-depth look at many of the accused flip-flops.
Because, at the risk of repeating myself — there is no core, animating principle to Mitt Romney beyond the burning conviction that he should be President. Which, besides the mountainous evidence that he will take any position likely to service that end goal, leads him to make ridiculous and factually untrue statements almost constantly. Case in point:
"I'm outraged by the attacks on American diplomatic missions in Libya and Egypt and by the death of an American consulate worker in Benghazi. It's disgraceful that the Obama administration's first response was not to condemn attacks on our diplomatic missions, but to sympathize with those who waged the attacks."

— Romney Campaign statement, one minute into September 12, 2012
For the curious, Kevin Drum at Mother Jones has a nice explanation of why this is, basically, complete and utter horseshit regardless of the day it was released.
"There are two big problems with this:

It's a lie. The embassy statement Romney is referring to was issued several hours before the attack. It was not a response to the attacks.

It's scurrilous to suggest that Obama 'sympathized' with the attackers.
There was nothing in the embassy statement that suggested any kind
of sympathy, and the actual first response from the Obama
administration very clearly condemned the attacks."

— Kevin Drum, Mother Jones, September 12, 2012
This is your Republican candidate for President. This is a man who will say anything — true or not — to anyone, at any time, if he thinks it will help him become President. A man who's still struggling to win over his own party. Who is trying — haltingly and with much attention paid to his attempts — to speak their language without alienating "mainstream" voters, otherwise known as those who haven't completely lost their shit at the election of a black man.
Which, by no means, should be read as an indication that Obama is perfect and scrupulously honest. And, believe it or not, I would love nothing more than to have just one motherfucking week of Republicans not being complete assholes so that I could more fully explore my many, many issues with the presidency of Barack Obama.
But that will, most likely, never happen. There will be even more outrageous acts, similar to these comments. Outrage will pile upon outrage. Outrage at outrage. Meta-outrage. And, yes, even I am outraged.
Not at Romney's cheap opportunism, not at his deeply craven political instincts, not as his attempts to appease his openly racist base. No, I'm outraged that anyone would willingly allow this man to lead their party. I'm outraged by the banality of it.
Mitt Romney isn't offensive or shocking, really. He's just another overly-entitled rich kid who can't understand why he can't have something he wants. Given everything he could want his whole life, he seems incapable of understanding why he can't have anything he wants.
And as the Obama convention bounce has transitioned, gradually, to the Obama lead, it becomes more and more clear that Mitt Romney, as Joan Walsh said, will never, ever be your President. As this reality sinks in at the headquarters of Team Mittens, we will see ever more bizarre, surprising, and desperate moves from the campaign.
In much the way that the selection of Sarah Palin as John McCain's running mate proved, in retrospect, to be a desperate move by a struggling campaign, so too will the selection of Paul Ryan prove to be the beginning of the end of the Romney campaign. Things will get worse before they get better, I assure you.
And I will be here, every week for the next 50 days, conducting the brutal autopsy of his stillborn campaign.
Instead of talking about anything that actually matters and worth a damn.
Related Posts
Tactical Animal: Sorry Folks, Election's Over, Donkey Out Front Shoulda Told Ya
Tactical Animal: Politics In The Post-Truth Era
Tactical Animal: Now We've Got Ourselves A Race