Michaelangela Suicide in To Cameron With Love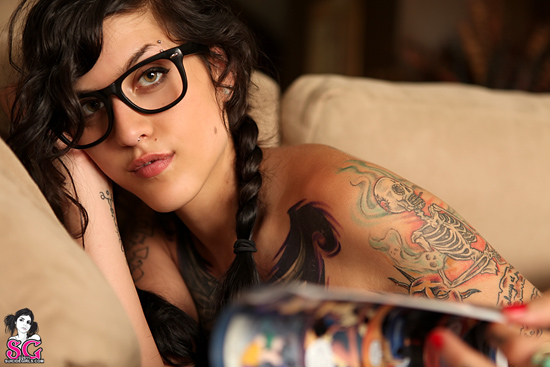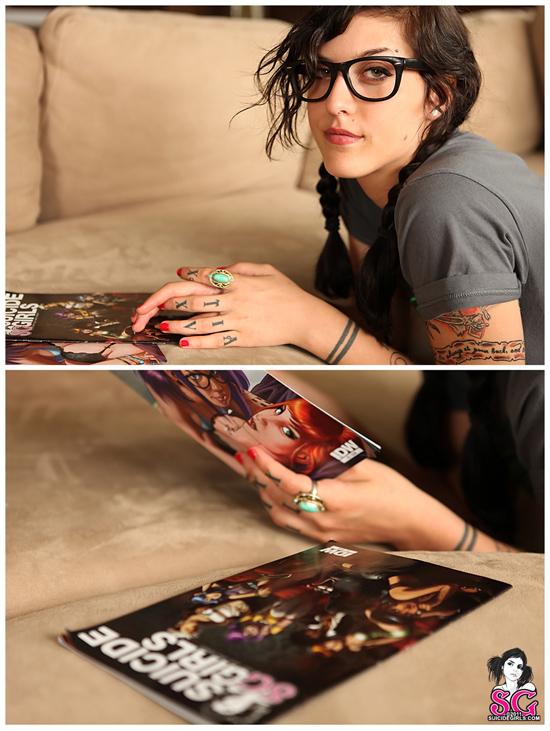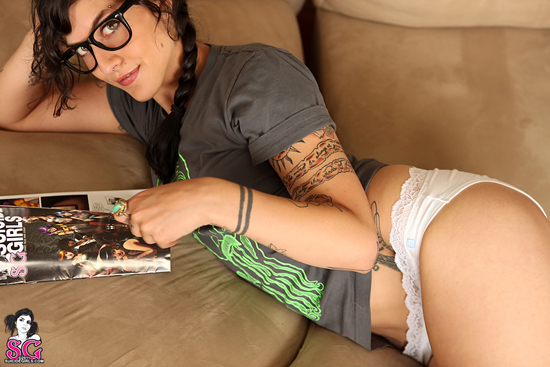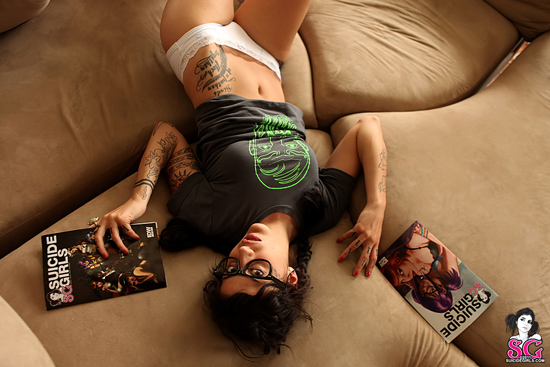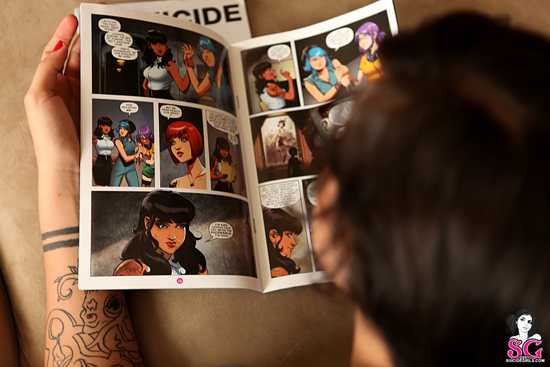 INTO: Art, tattoos, music and LIFE, strong men, being a nerd, fashion, history, traveling and learning as much about the world as possible.
MAKES ME HAPPY: Summer and sunshine.
MAKES ME SAD: Winter.
HOBBIES: Drawing, reading, smoking, partying, tagging, and taking over the world.
5 THINGS I CAN'T LIVE WITHOUT: My cellphone, weed, cigarettes, sun glasses, and skinny jeans.
VICES: I procrastinate sometimes, spend my money unwisely, party too much, and live too fast – but love every minute.
I SPEND MOST OF MY FREE TIME: Smoking weed with my best friends, jammin' to good music and having adventures.
Get to know Michaelangela better over at SuicideGirls.com!
Issues 1 thru 4 of the SuicdeGirls Comic, illustrated by the super sexy and talented Cameron Stewart, are available via the SuicideGirls Store.