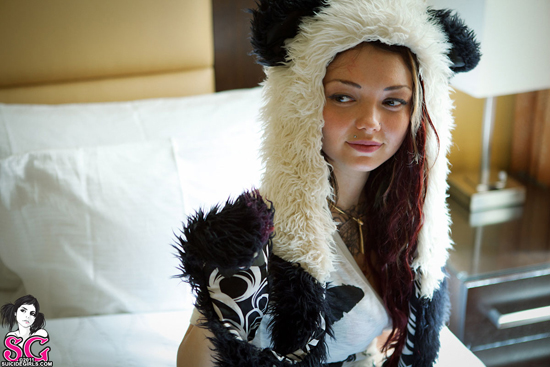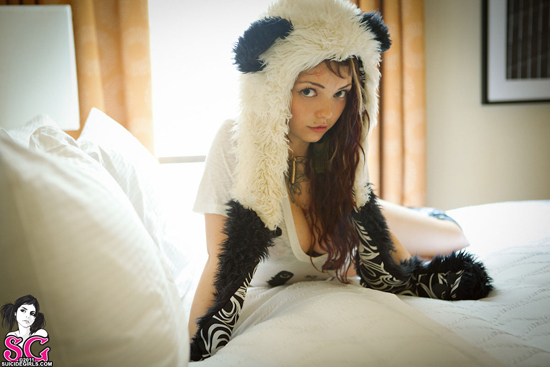 INTO: My kittens, pandas, pizza, vinyl, dresses, smoothies, tea, walking, teal, purple, white, healthy snacks, hugs, being picked up, nerds, hula hoops, Game of Thrones, baking, Phoebe.
NOT INTO: White rice/bread, people who swear too much, pants, meat, one-armed hugs, coffee, the top sheet, haters.
HOBBIES: I really don't like the word "hobby.: It's not my thing.
5 THINGS I CAN'T LIVE WITHOUT: Love, kitties, sneezing, technology, vital organs.
VICES: Maneater.
I SPEND MOST OF MY FREE TIME: Naked and California dreamin'.
Get to know Soya better over at SuicideGirls.com!