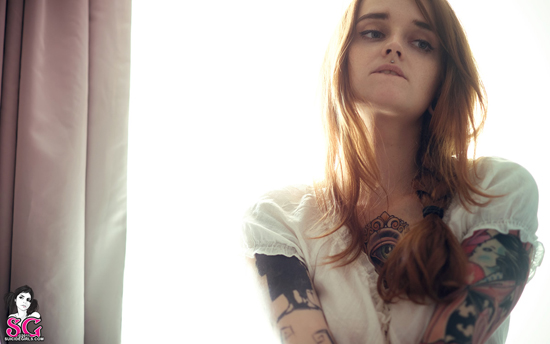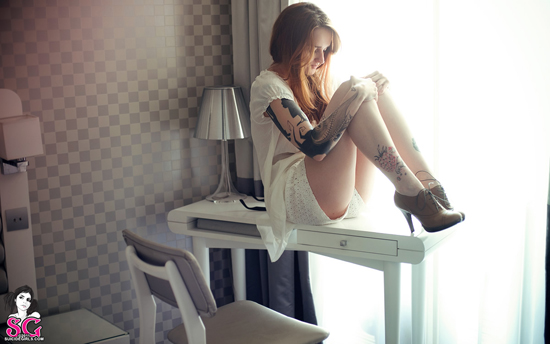 INTO: Art, beauty, food, tea, traveling, comics, bones, books, painting, video games, internet, Akira, art nouveau, sleeping, dogs, calm, independence.
NOT INTO: Physical contact, cold wind, spicy dishes, New Year's Eve parties, heat, hardcore feminism, attention whoring, dependence, loud/pretentious/opportunistic/fake people, crowded places.
MAKES ME HAPPY: Tattooing, friends, being busy, music, dogs, trips, sunny but not too hot days, rain, succeeding at something, drawing, a good book, being able to socialize without alcohol, Christmas with my family, chocolate, tea.
MAKES ME SAD: Violence, nastiness, no chocolate, being alone when hungover, Sundays, this 'effing northern weather.
5 THINGS I CAN'T LIVE WITHOUT: Internet, my glasses, books, food.
VICES: Chocolate, sushi, food in general, tobacco, comics, internet, tea, cute pictures of cute girls.
I SPEND MOST OF MY FREE TIME: Drawing and/or procrastinating.
Get to know Sinnah better over at SuicideGirls.com!