Glitch Suicide (pictured with Pilot) in Morning Romp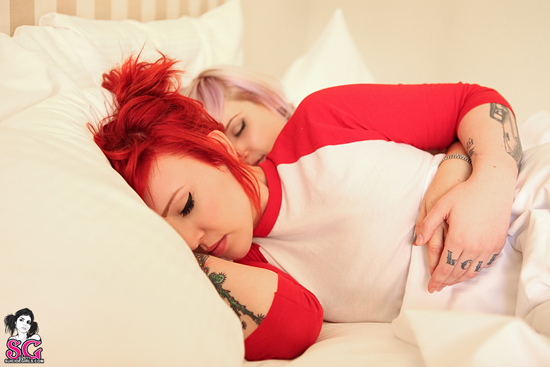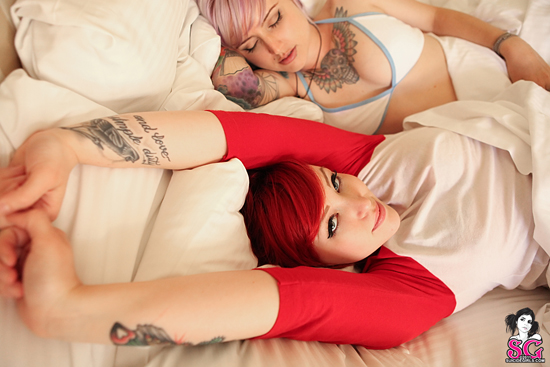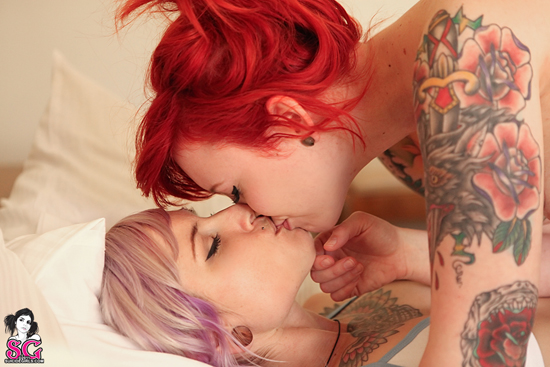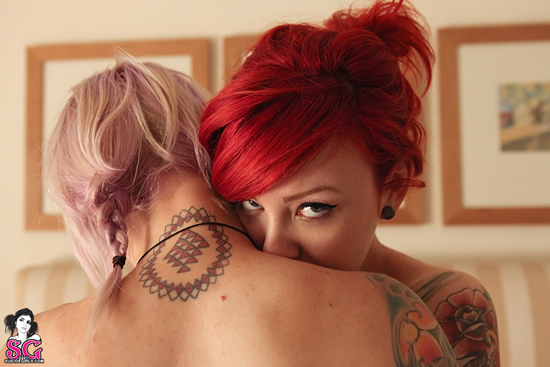 INTO: Zombies, freaks, glasses, girls, art, aromatherapy, anime, geekiness, corsets, vampires, vintage, horror, anarchism, nature, baths, cult flicks, comics, burlesque, calligraphy, bubble tea, cemeteries, Yerba Mate tea, supporting local business, kissing, almond milk, lotions & potions, feminism, diversity, sci-fi, mannequin body parts, flea markets. Books, different perspectives, conspiracy theories, awkwardness, bitter comedians, kinky porn, atheism, questions, revolution, action, science, thought patterns.
NOT INTO: Conservatives, racism, misogyny, fake breasts, war, animal cruelty, materialism, people who are afraid to be themselves, repression, meat, religion.
MAKES ME HAPPY: Boobies, kitties, robots, tea, cartoons, pretty ladies, drugs, bikes.
HOBBIES: Painting, bike cruising, dancing, walking, traveling, going to shows, making out, .applying makeup, philosophizing, writing, being kinky, drinking tea, fantasizing..
5 THINGS I CAN'T LIVE WITHOUT: Sex, eyeliner, sneakers, hair dye, fruit, and lip balm!
I SPEND MOST OF MY FREE TIME: Cuddling kitties, walking, reading, rocking out, having sex, exploring my body, conversing, dreaming, cooking, watching movies.
Get to know Glitch better over at SuicideGirls.com!