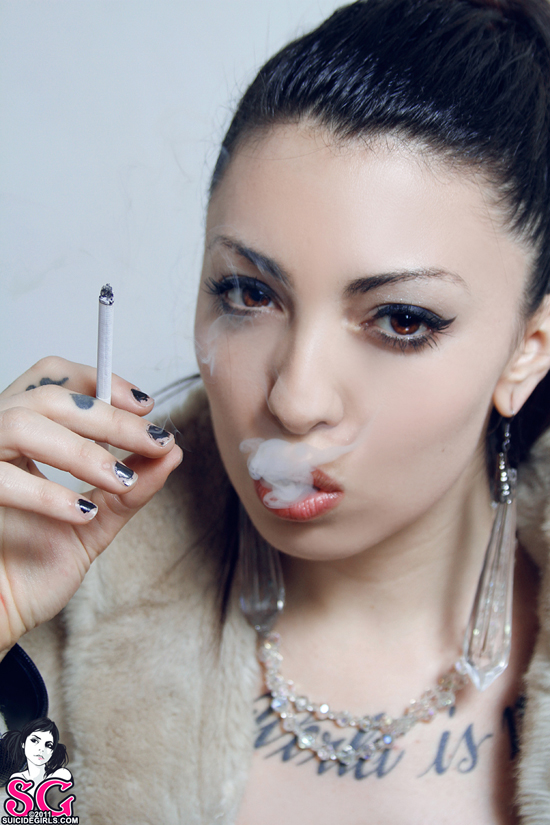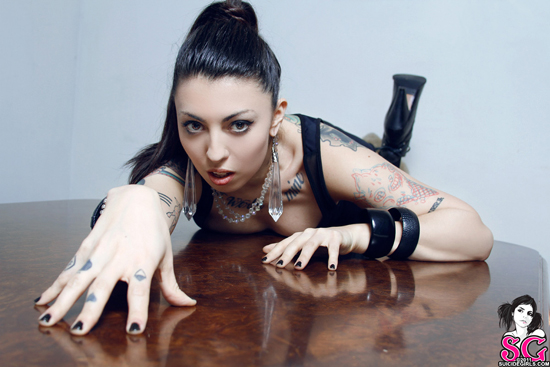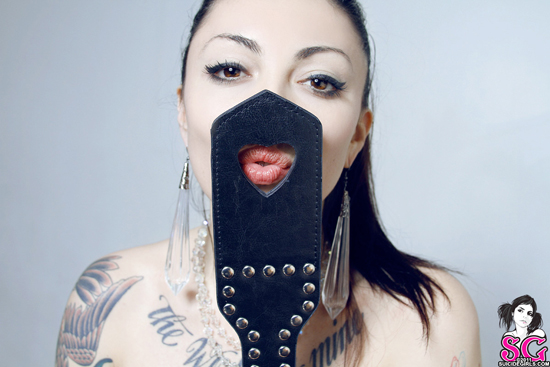 INTO: Nerds, perverts and freaks, Satan and Jesus.
NOT INTO: Evil.
MAKES ME HAPPY: Nice feelings.
MAKES ME SAD: Evil feelings.
HOBBIES: Writing, art, and fucking.
5 THINGS I CAN'T LIVE WITHOUT: Love.
VICES: Lots
I SPEND MOST OF MY FREE TIME: With friends, having wild sex, eating ice cream, drinking beer, loving (all kinds of..).
Get to know Liu better over at SuicideGirls.com!