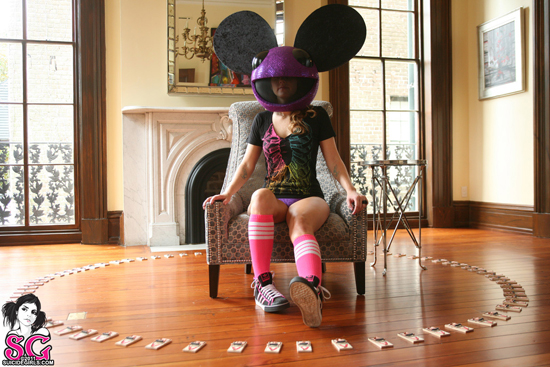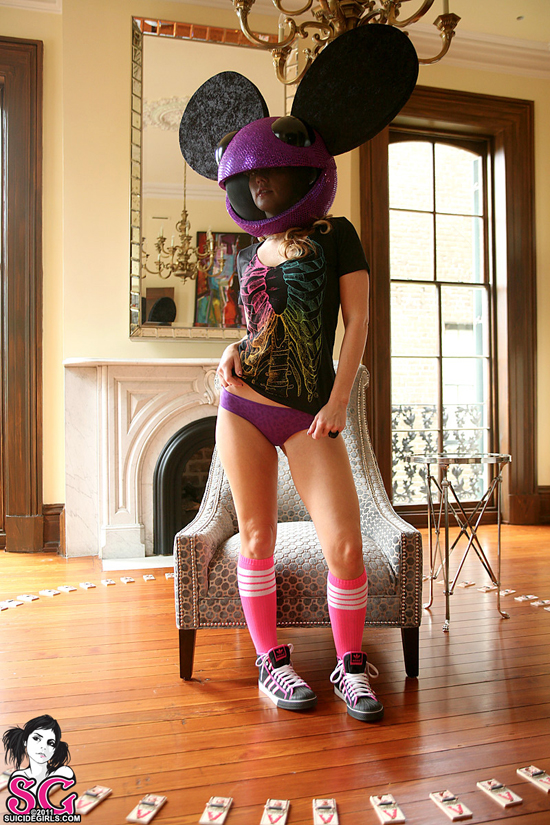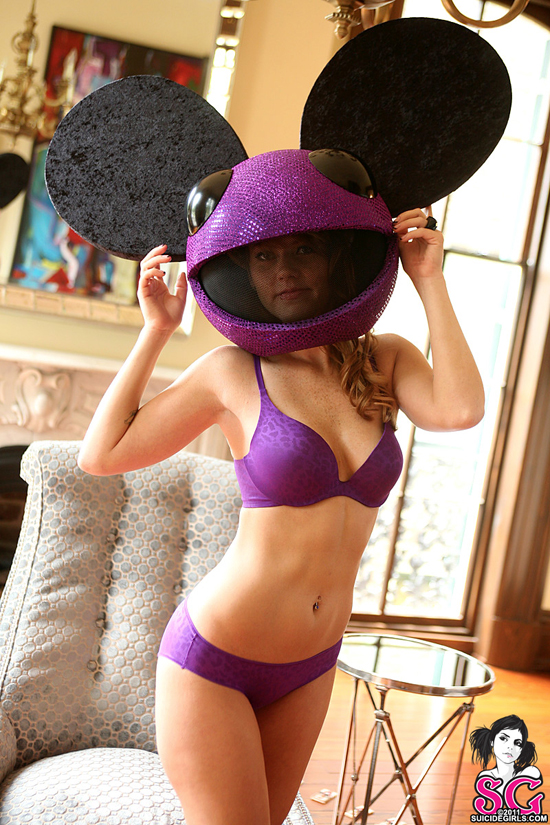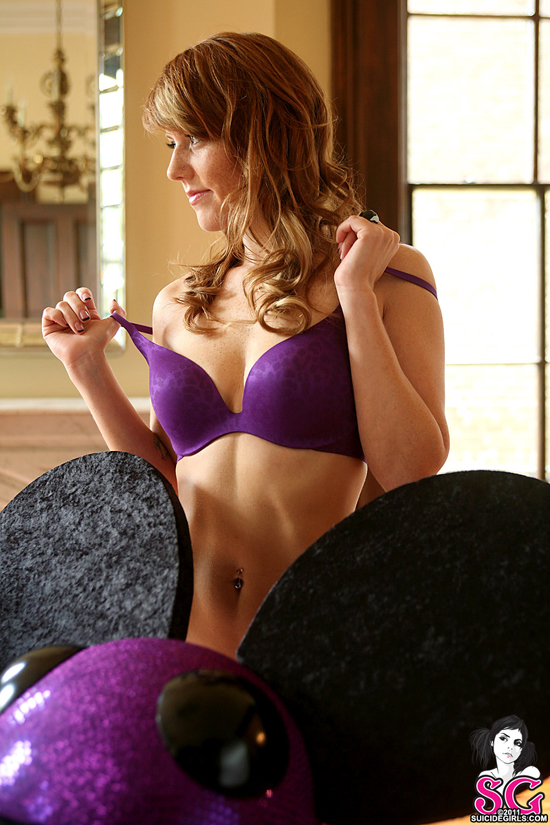 INTO: Art, illustration, music, video games, road trips, being a homebody most of the time, crossfit, nerds.
NOT INTO: Cinnamon scented/cinnamon flavored anything, cilantro, small talk.
MAKES ME HAPPY: Making other people happy, my doggies, beach days, killing people on video games, breakfast in bed, Bonnaroo!
MAKES ME SAD: Cold weather, being taken advantage of (and yet I continue to let people do it — why?!?!?).
HOBBIES: Playing video games, drawing.
5 THINGS I CAN'T LIVE WITHOUT: Boyfriend, my doggies, music, video games, sunshine.
VICES: Too many.
I SPEND MOST OF MY FREE TIME: Daydreaming.
Get to know Boom better over at SuicideGirls.com!