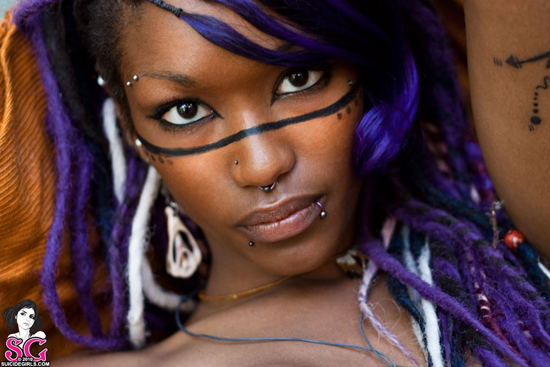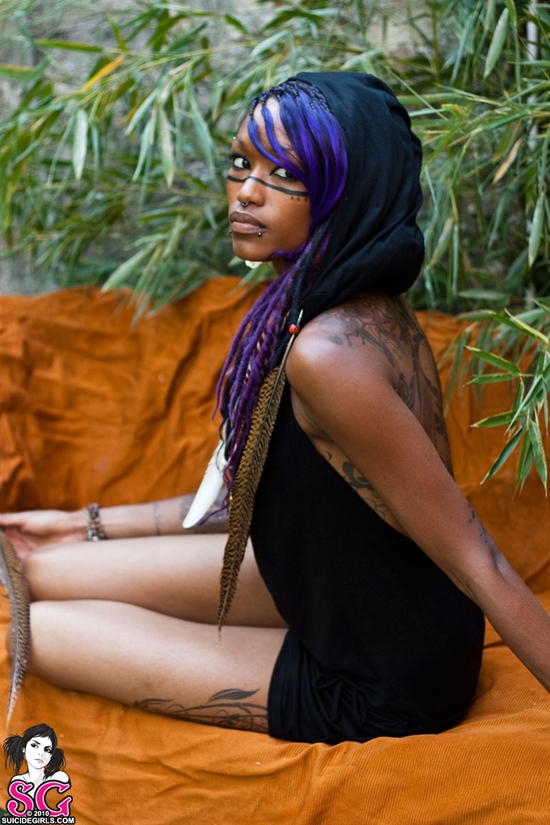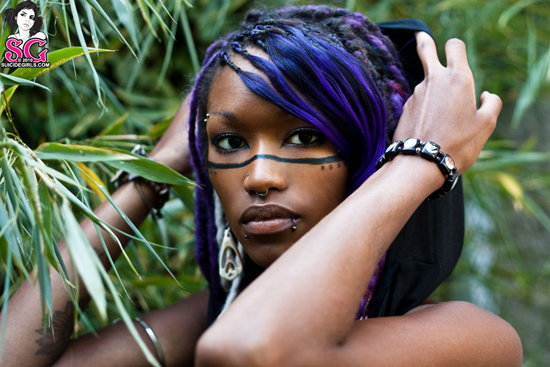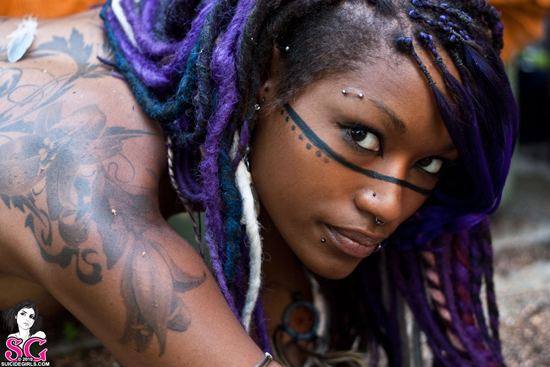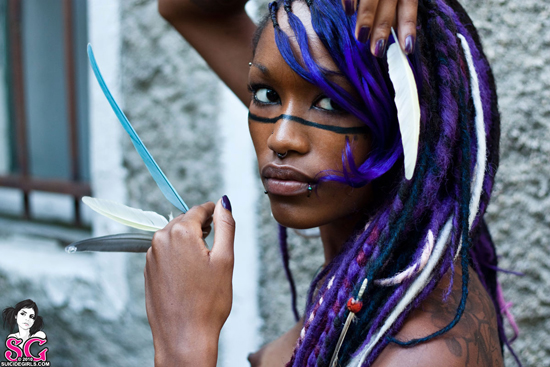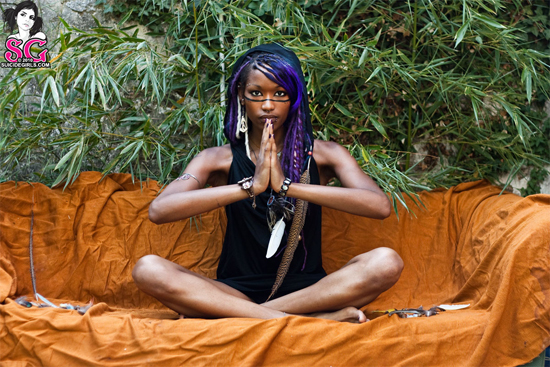 INTO: Art, acrobats, animals, photography, travel, green tea and lemon, gourmet coffee, pancakes, good food, cats, penguins, days in the forest, trapeze and festival trance, sleep (I love it), the rain against my window at night, making my own clothes, making jewelry, sleeping in a hammock, dancing.
MAKES ME HAPPY: Laughter.
MAKES ME SAD: Lies, when I am tired, intolerant people, animal abuse.
HOBBIES: Aerial silk, trapeze, and the trance festival.
VICES: Pastries, parties, and girls.
I SPEND MOST OF MY FREE TIME: Dreaming.
Get to know Osmoz better over at SuicideGirls.com!