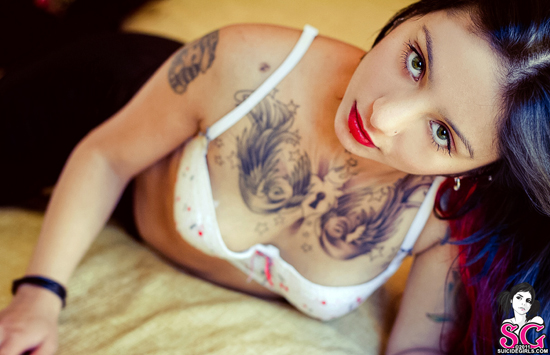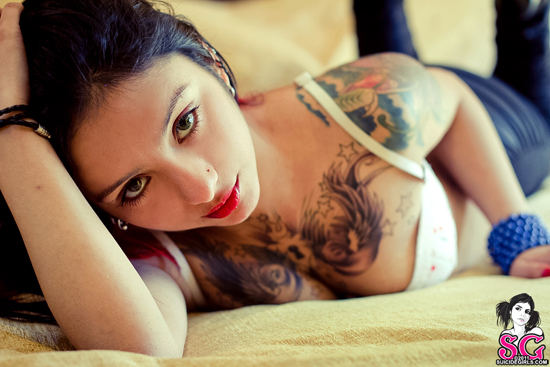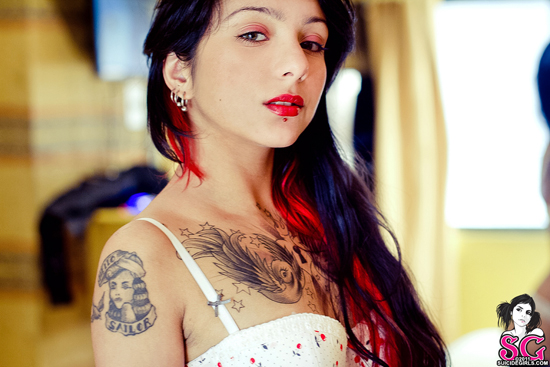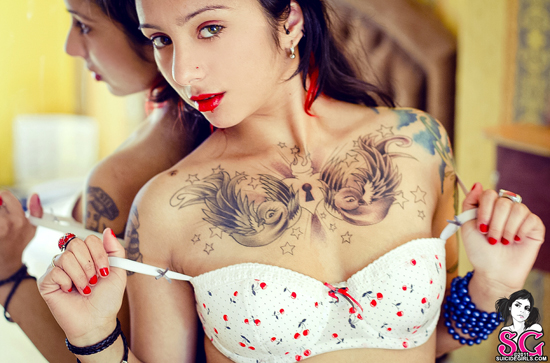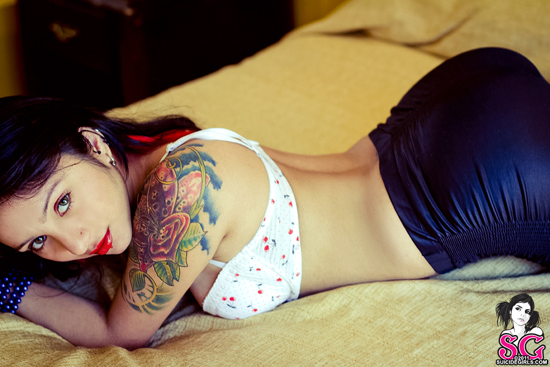 MAKES ME HAPPY: Good friends.
MAKES ME SAD: Lies, people who get into the lives of others.
HOBBIES: Dancing, drawing, walking along the beach, playing with my piercings, watching the sea.
5 THINGS I CAN'T LIVE WITHOUT: My clothes, my camera, my cell phone, my piercings, and my lipstick red!
VICES: Piercings!
Get to know Eliona better over at SuicideGirls.com!