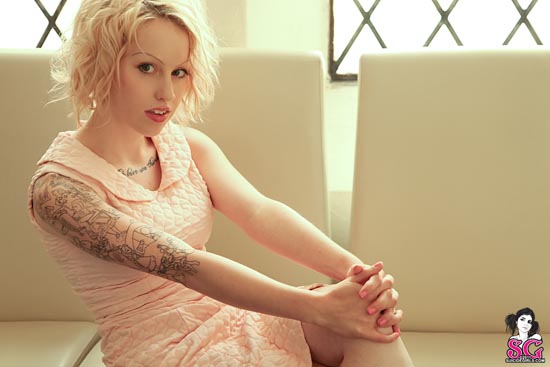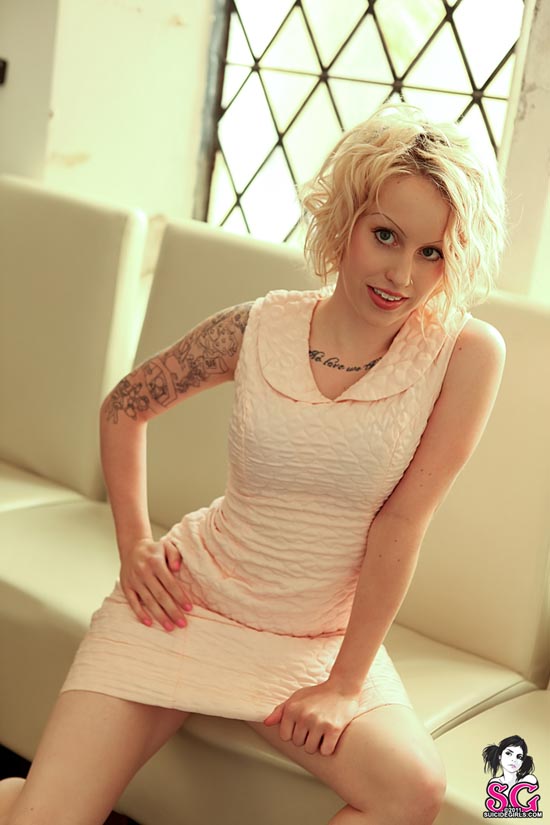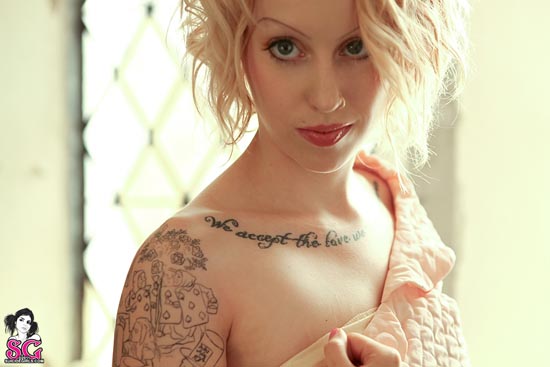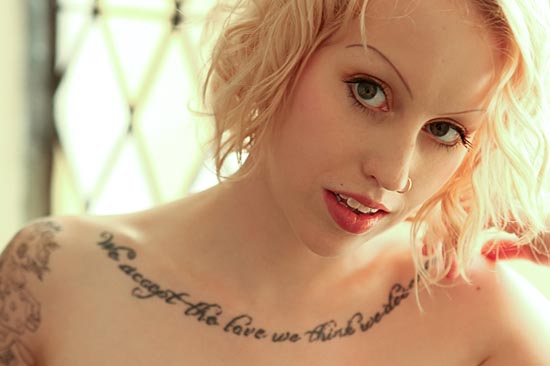 INTO: Feminists, redheads, math, random acts of kindness, intelligence, vegans, reading, the '90s, confidence, string theory, Hello Kitty, anime conventions, medical oddities, board games, social justice.
NOT INTO: Tea partiers, mind games, sandals, lies of omission, winter, cats, synthetic fragrances, the patriarchy.
MAKES ME HAPPY: Animal hats, thinking about how pink used to be a hip-hop artist, cuddles, socks, coloring books.
MAKES ME SAD: Fox news, inequality, holidays, child pageants.
HOBBIES: Anime conventions, dub step, working out, dancing naked.
5 THINGS I CAN'T LIVE WITHOUT: Aveda products, phone, the perks of being a wallflower, hot sauce, the interwebs.
VICES: Narcissism, owning too many clothes.
I SPEND MOST OF MY FREE TIME: Being awesome, duh.
Get to know Gunner better over at SuicideGirls.com!