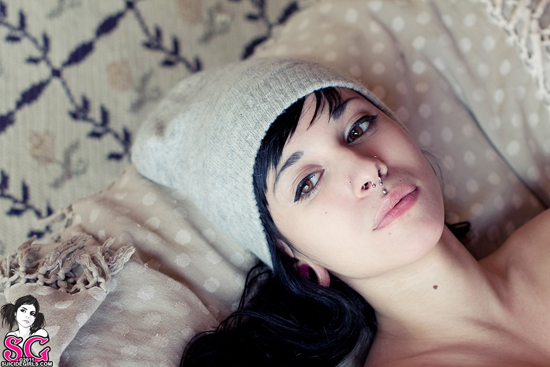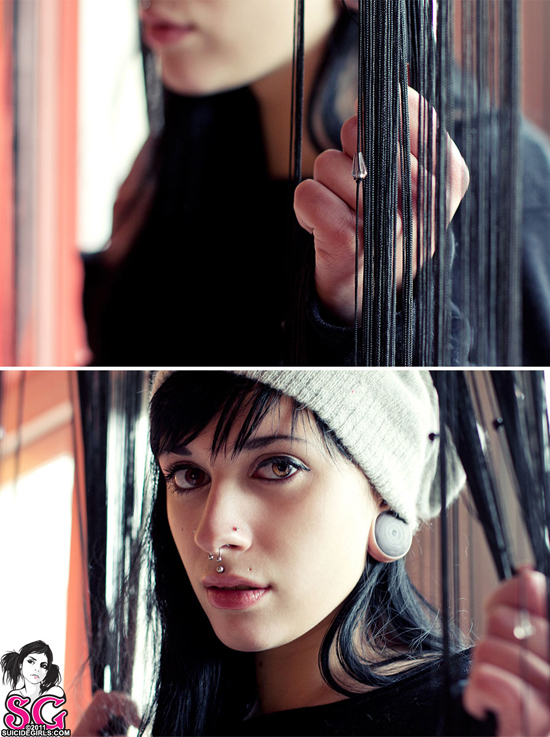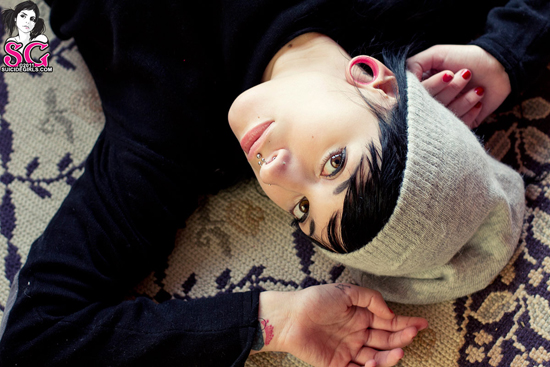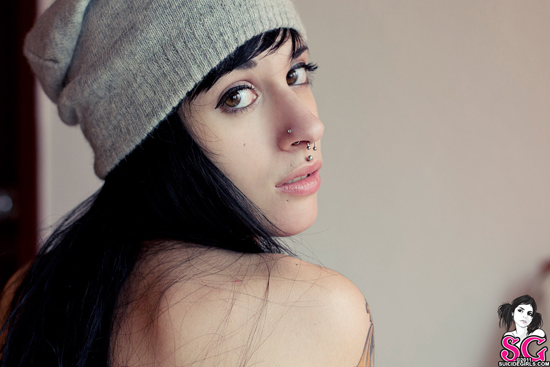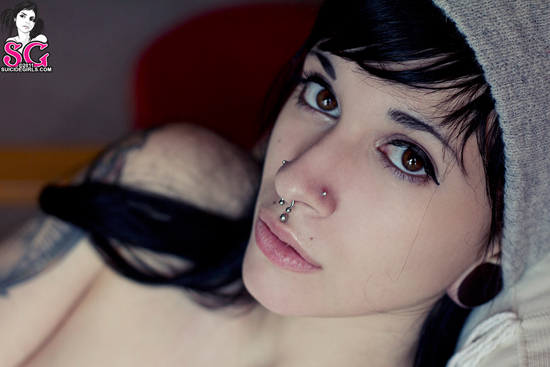 INTO: Cats, body mods, zombies, music, love, sex, wolves, owls, bites, you, tea, being naked, movies, boys, girls.
NOT INTO: War, assholes, bullshit.
MAKES ME HAPPY: Tea, candy, apples, and my friends.
MAKES ME SAD: Animal cruelty, loneliness.
HOBBIES: Eating.
5 THINGS I CAN'T LIVE WITHOUT: Cellphone, computer, hair brush, my book of sketches, and my headphones.
Get to know Dusk better over at SuicideGirls.com!