Katherine Suicide in Sanctified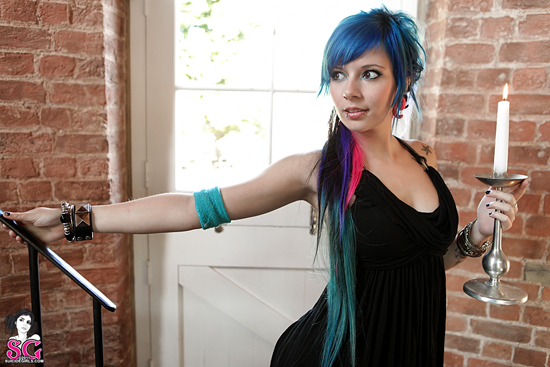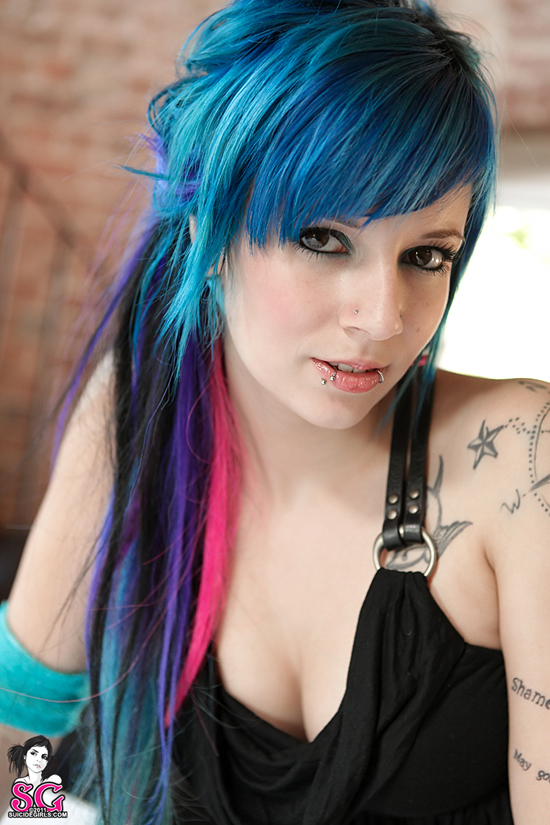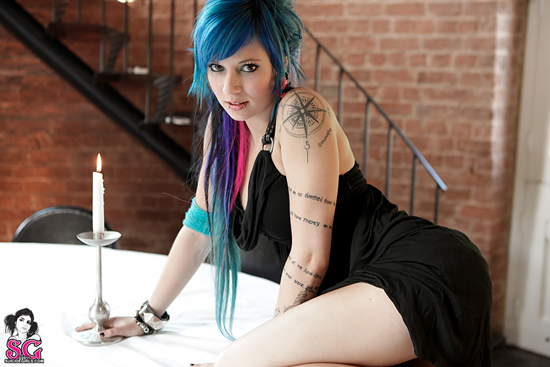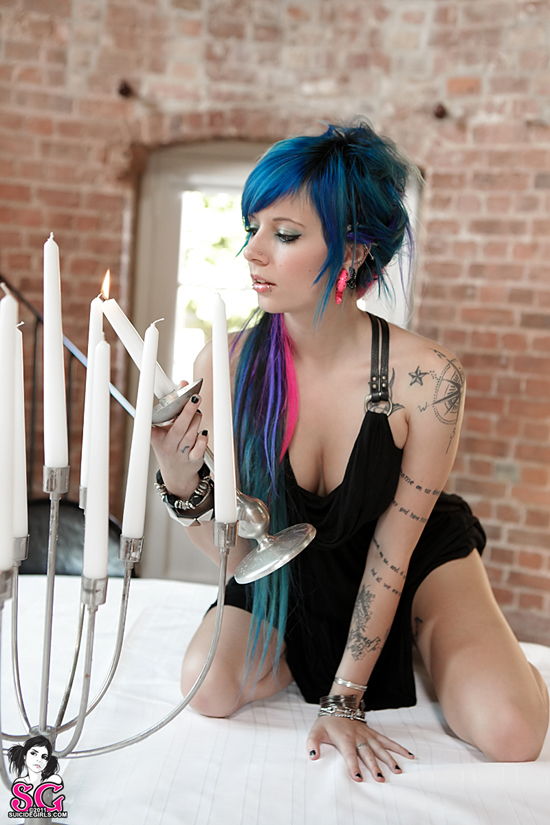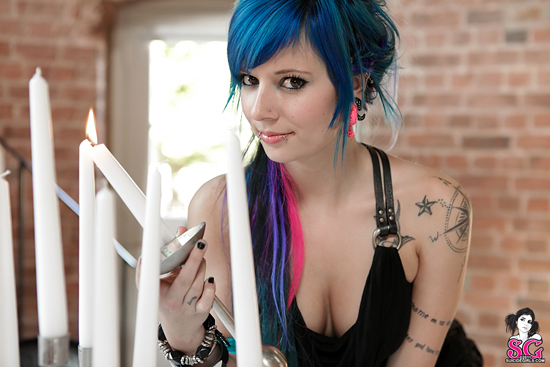 INTO: Staying out late, learning new things, performing, posing, talking in depth for hours, boobs.
NOT INTO: People who talk a lot but don't say anything, people who whine but do nothing about it, unfair treatment of anyone, liars – I see straight through you.
MAKES ME HAPPY: Me, I make my own happiness.
MAKES ME SAD: My brain, it's wired up funny n' stuff.
HOBBIES: Belly dancing, computers, make-upm talking.
5 THINGS I CAN'T LIVE WITHOUT: My computer, my straighteners, my make-up, my iPod, my boobs.
VICES: I'm vain, I spend too much money, and I eat too much junk.
I SPEND MOST OF MY FREE TIME: Eating sweeties, amending my appearance, shopping, fucking.
Get to know Katherine better over at SuicideGirls.com!