Oogie Suicide in Pale Blue Eyes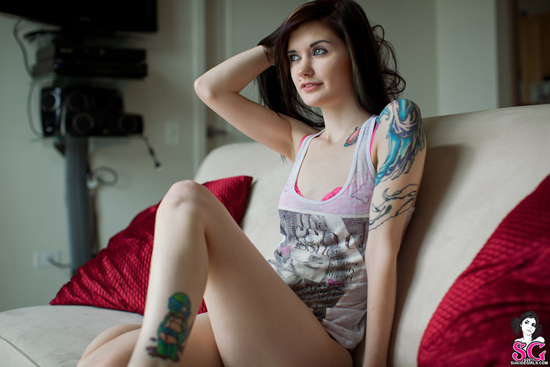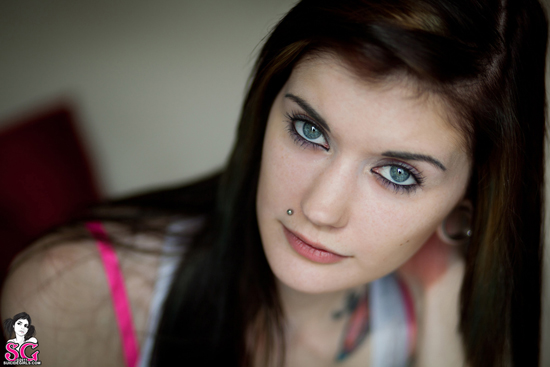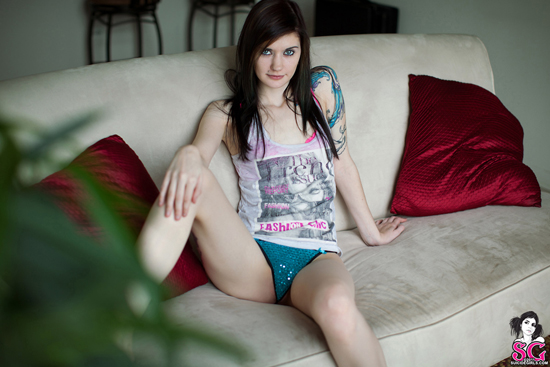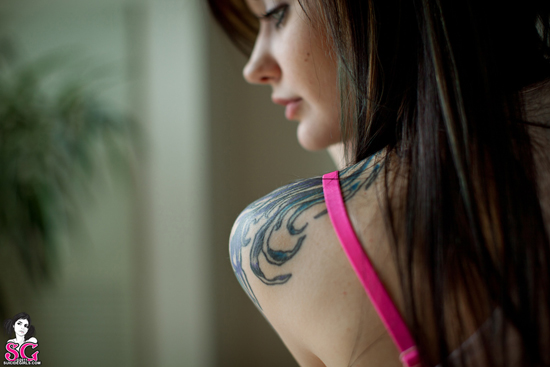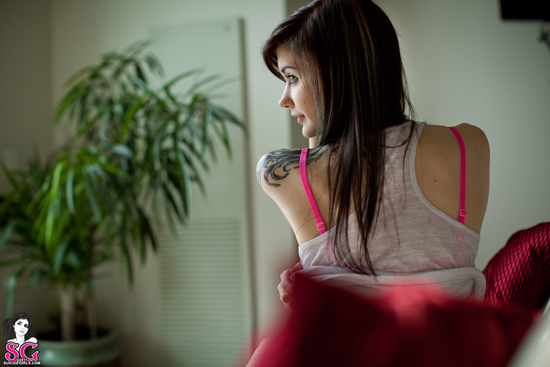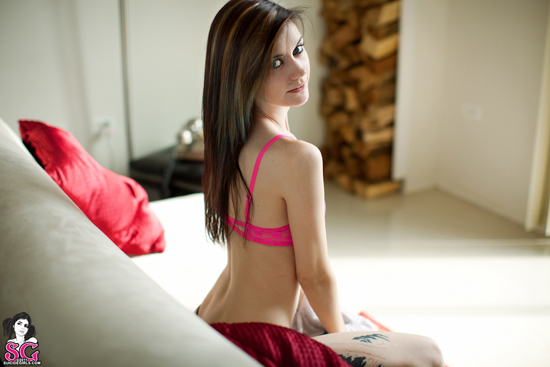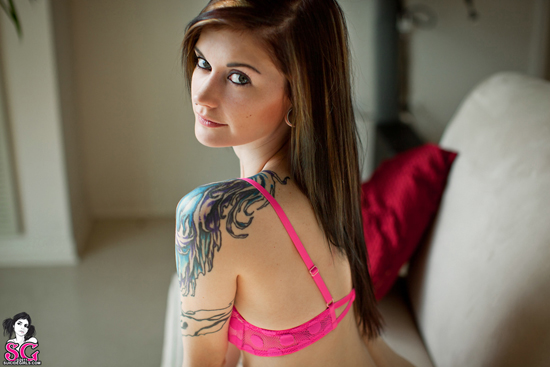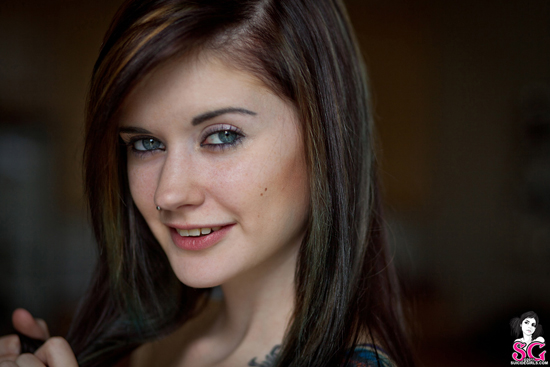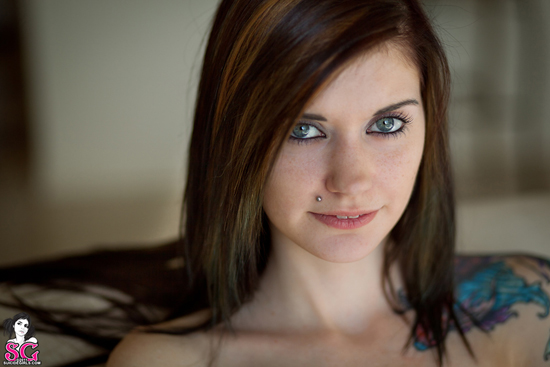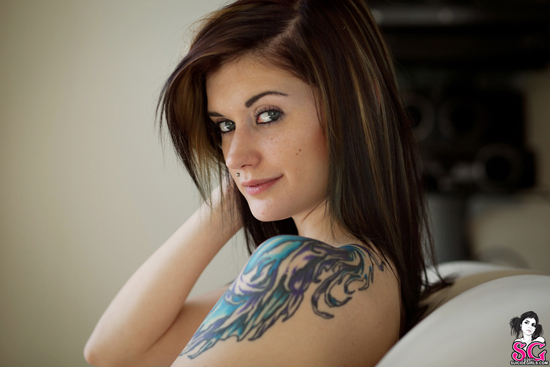 INTO: Body mods, boys, the Planet Earth series, hot weather, good food, cosmetology, photography, any movie with Will Smith in it, and video games.
NOT INTO: People that talk behind my back.
MAKES ME HAPPY: Painting, photography, movies, cleaning.
MAKES ME SAD: Being alone and bored at the same time.
HOBBIES: Painting, cosmetology, photography.
5 THINGS I CAN'T LIVE WITHOUT: Internet, my kitty, my phone, my Xbox 360, and clothes.
I SPEND MOST OF MY FREE TIME: On SG or with friends. :].
Get to know Oogie better over at SuicideGirls.com!