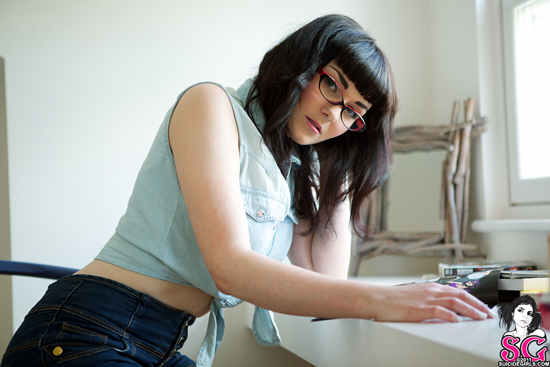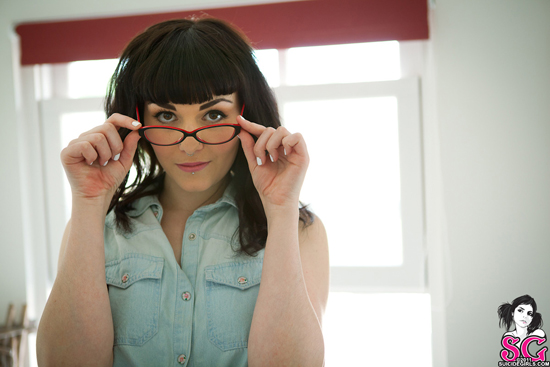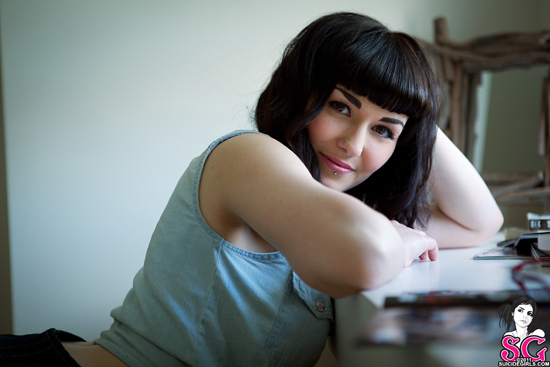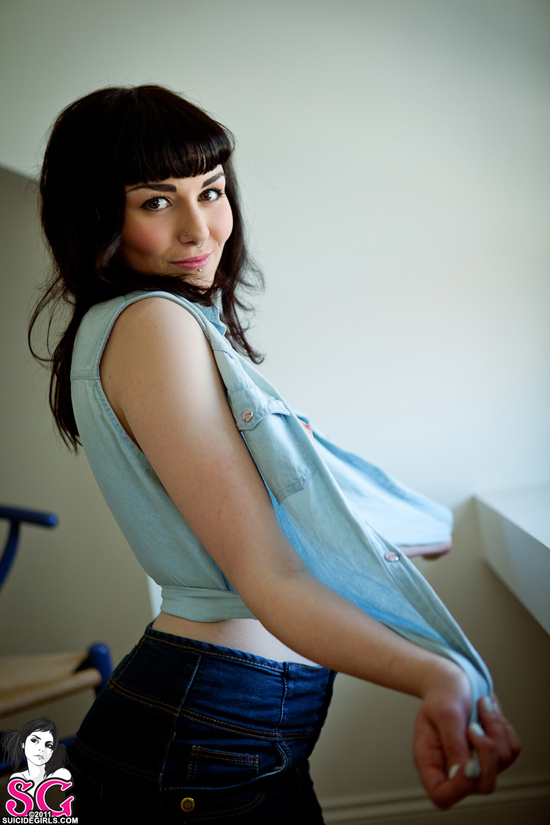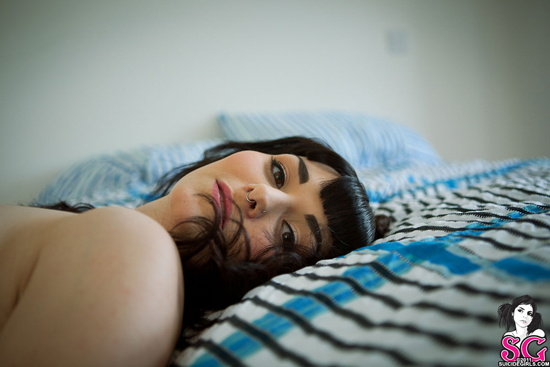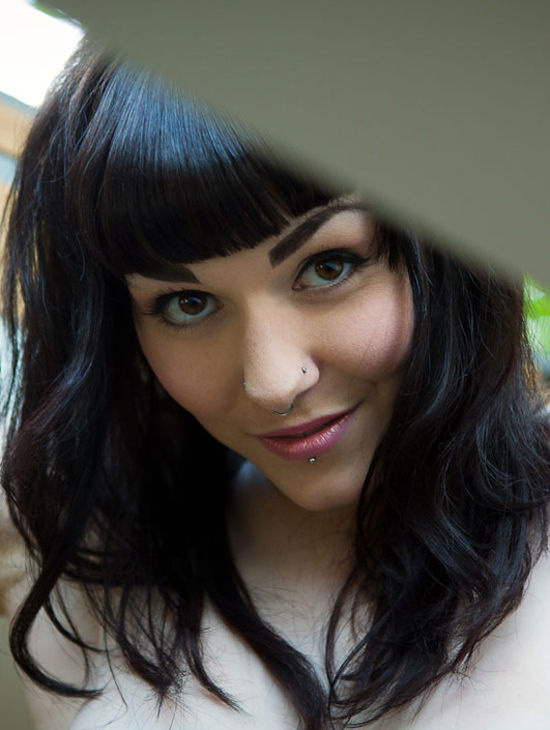 INTO: Photography, rum, animals, cuddles, partying, tea, zombies, nature, making lists, being on time, piercings, tattoos, pale skin, smell of rain, old school horror.
MAKES ME HAPPY: More cuddles, being with people, acting like a child.
MAKES ME SAD: When the top of my ice cream falls off, rude people, ignorant people.
5 THINGS I CAN'T LIVE WITHOUT: Internet, cereal, iPod, eyeliner, tea.
I SPEND MOST OF MY FREE TIME: Taking pictures, eating, tidying, drinking tea, drawing, daydreaming.
Get to know Saiylor better over at SuicideGirls.com!