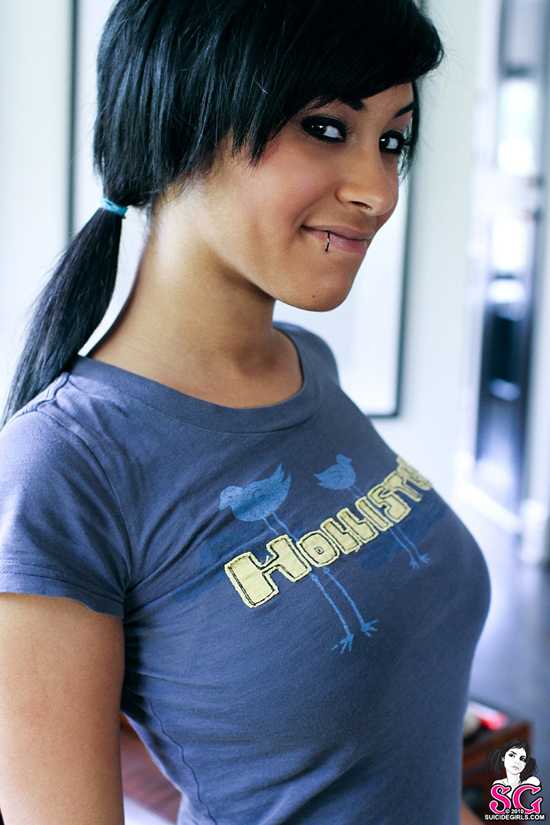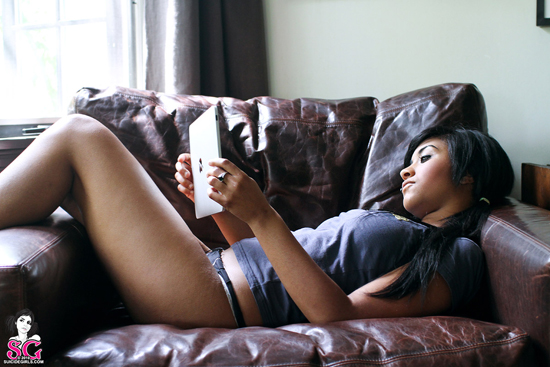 INTO: Colors, beaches, chillin'.
NOT INTO: Mean people.
MAKES ME HAPPY: My family and friends.
HOBBIES: Skool, kickin' back, swimming.
5 THINGS I CAN'T LIVE WITHOUT: My phone, my iPod, my Chapstick, pot, my hair straightener.
VICES: Smokin'.
I SPEND MOST OF MY FREE TIME: Token'.
Get to know MeelaJane better over at SuicideGirls.com!