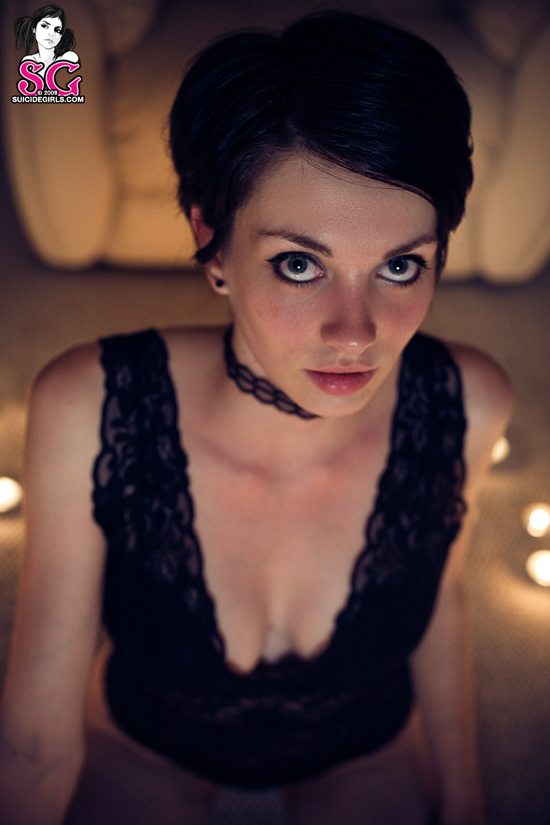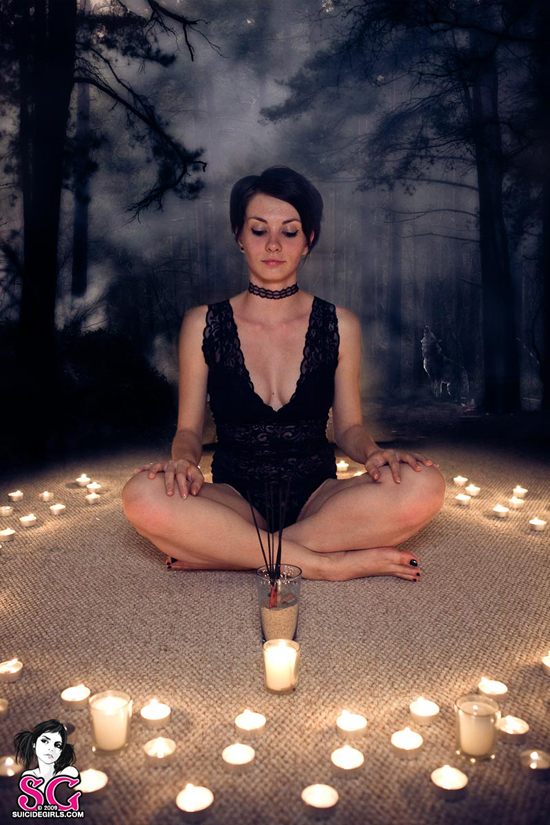 INTO: Being lost, animals and nature, solitude, silence, independence, reading, studies, foreign languages, nudity, sincerity, trees, philosophy, Asian films, Mandarin Chinese, China, traveling, motorcycling, herbal tea, cold climates, Great Britain, rain, having fits of laughter, smiling, feeling like a raindrop in the ocean, Léon Spilliaert, Jack Gescheidt, Kim ki-duk, Leslie Cheung, being natural, being mortal.
NOT INTO: Fake bodies, fake souls.
MAKES ME HAPPY: True love.
MAKES ME SAD: Animal cruelty, contemporary environmental issues, society as it is today, consumerism, advertising, money, watches, Facebook, television, Photoshop, cars.
5 THINGS I CAN'T LIVE WITHOUT: Nothing is indispensable.
I SPEND MOST OF MY FREE TIME: Enjoying my life and good health.
.
Get to know Feyne better over at SuicideGirls.com!