Holley Suicide in Specs Appeal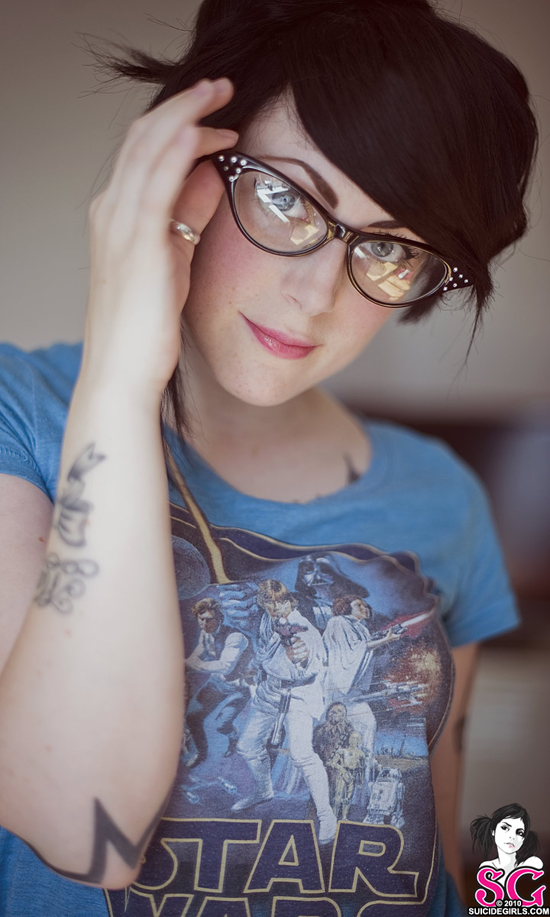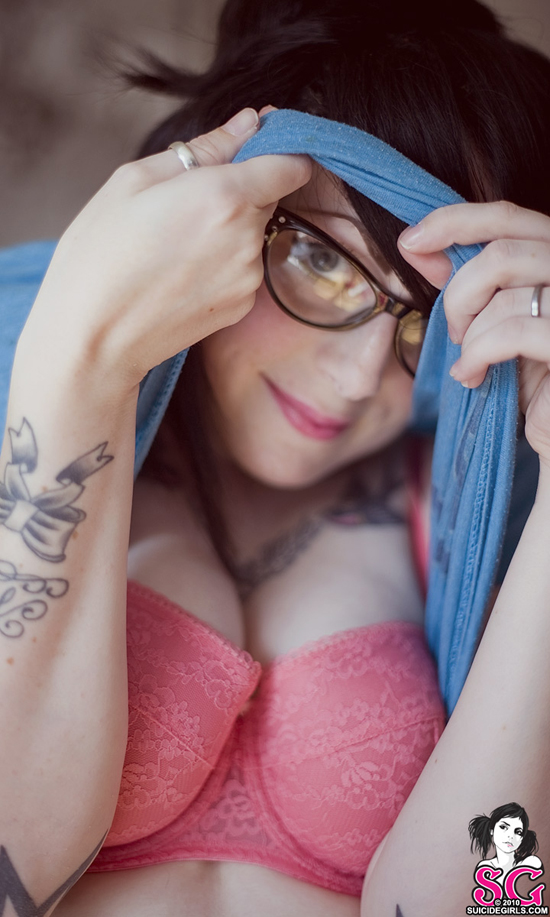 INTO: Photography, tattoos, piercings, the 1950s, dancing, looking for cool vinyl, make-up, watching live music and taking pictures of the live music, smiling, cartoons, playing Nintendo and Mega Drive, eating chocolate.
NOT INTO: Selfishness, seriousness, growing up.
MAKES ME HAPPY: My friends and great music.
MAKES ME SAD: Nastiness.
HOBBIES: Gigs, photography, feeling nostalgic, daydreaming.
5 THINGS I CAN'T LIVE WITHOUT: My iPod, camera, my Mac, mascara, hairclips.
VICES: Chocolate, shoes, and tattoos.
I SPEND MOST OF MY FREE TIME: Listening to music and taking pictures.
Get to know Holley better over at SuicideGirls.com!