EmmaJean Suicide in Mountain High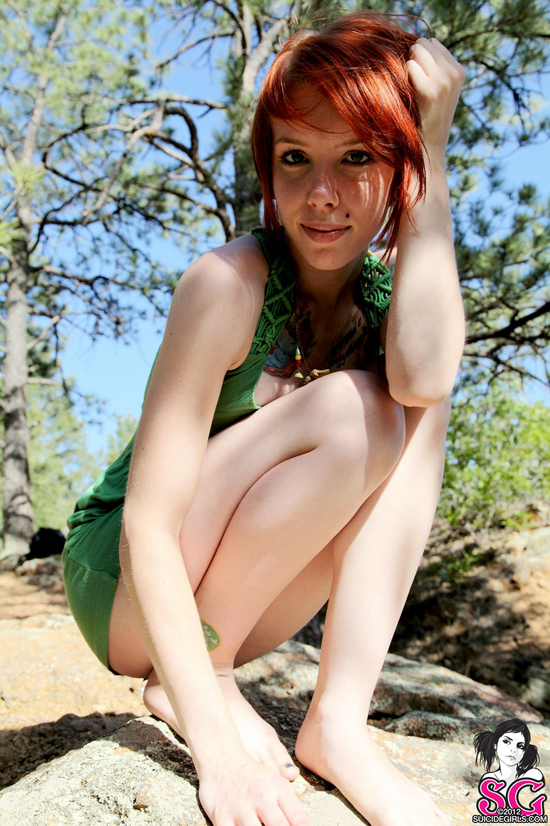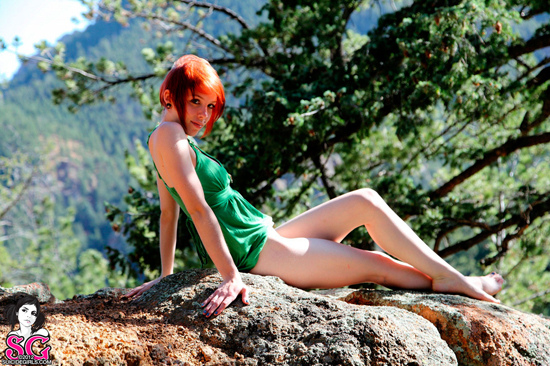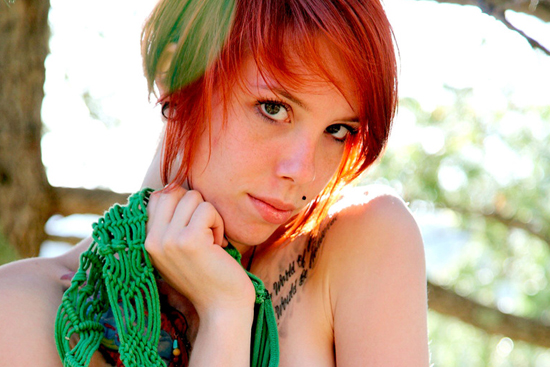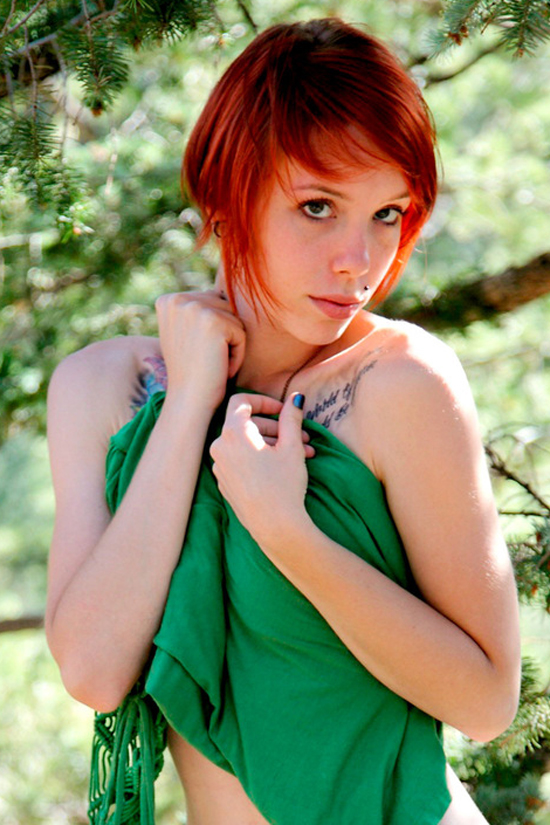 INTO: Marijuana, food, art, culture, tattoos, crayons, paint, chalk, photography, crafting, funny guys.
NOT INTO: Douche bags and energy drinks.
MAKES ME HAPPY: Creativity, my man, good food, pets, Alice in Wonderland, cute undies, weed.
HOBBIES: Making jewelry, painting, hemping, cooking, hiking, dreaming.
5 THINGS I CAN'T LIVE WITHOUT: Pencil, paper, pipe, ganja.
VICES: Sweets.
I SPEND MOST OF MY FREE TIME: Creating new pieces of art, cooking, nerding out, hiking, adventuring.
Get to know EmmaJean better over at SuicideGirls.com!