Arabella Suicide in Pirate Girl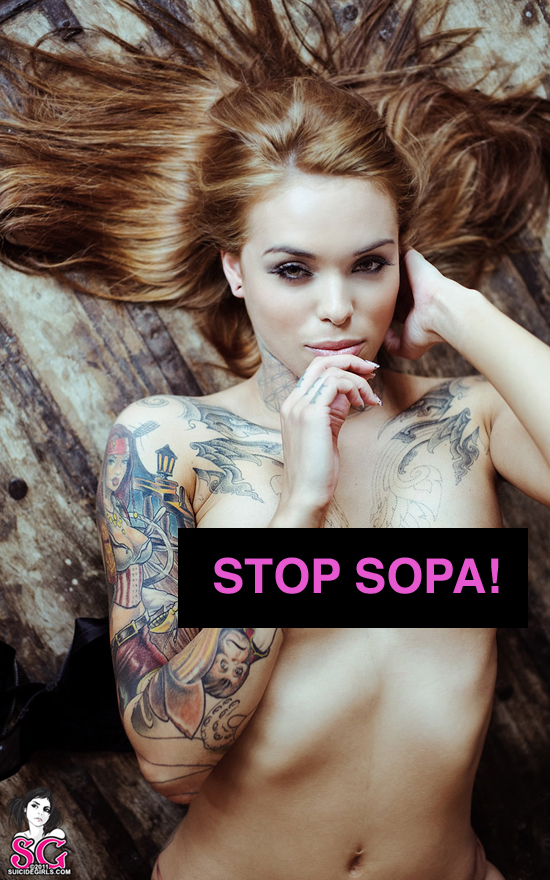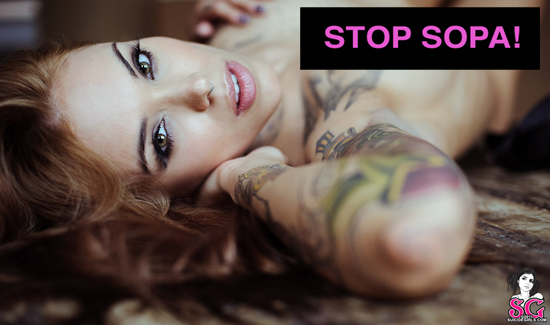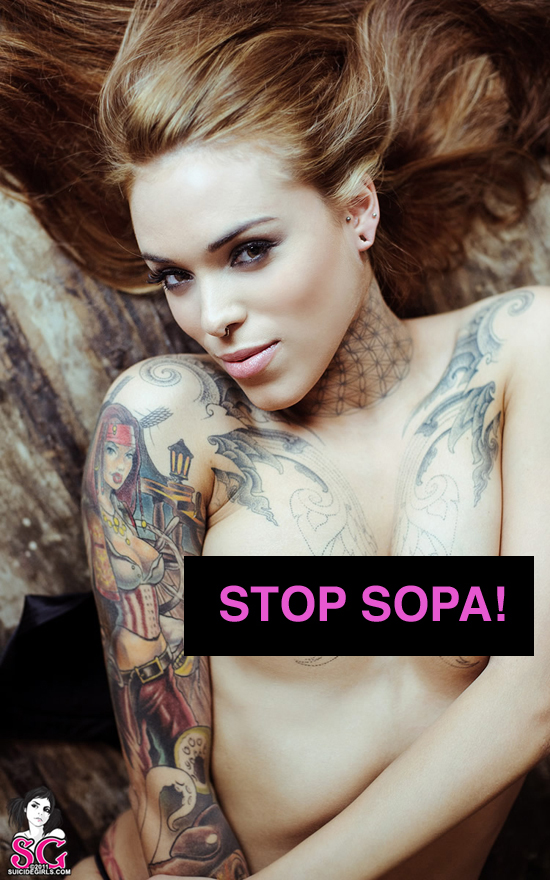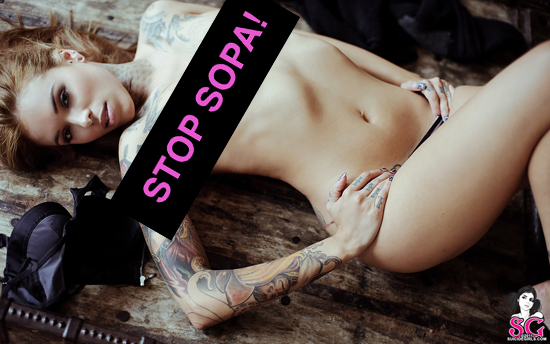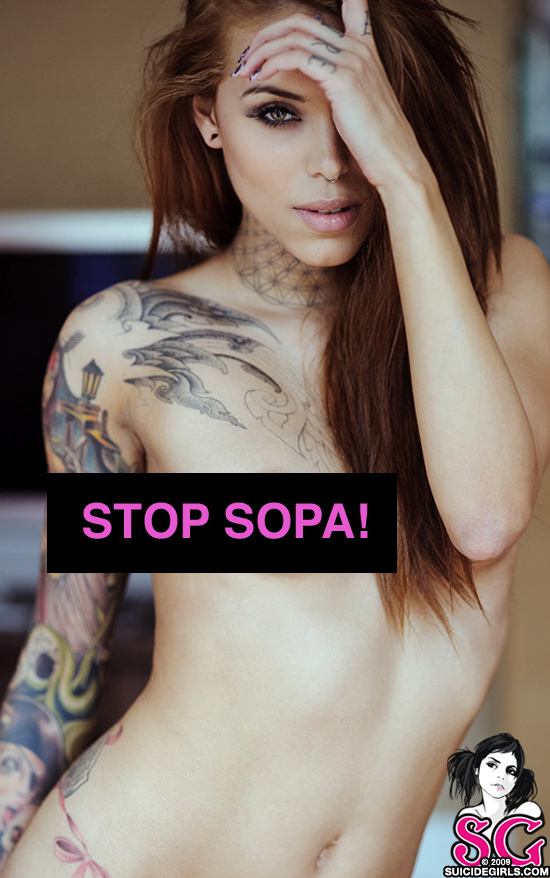 INTO: Fire breathing, love, romance and bubble baths. I'm totally pirate obsessed!!! I collect all things pirate. I love pirates – I am one!
NOT INTO: Lethargy.
MAKES ME HAPPY: A smile.
MAKES ME SAD: A frown.
HOBBIES: Finding buried treasure!
We want you to learn to love pirates!
Non-members can therefore view Arabella's entire Pirate Girl bounty for free here.
(Note: this link is NSFW – don't walk the proverbial plank by clicking it if you're at the office!)
Enjoy!
SuicideGirls
Stop SOPA Now!!!
XOX