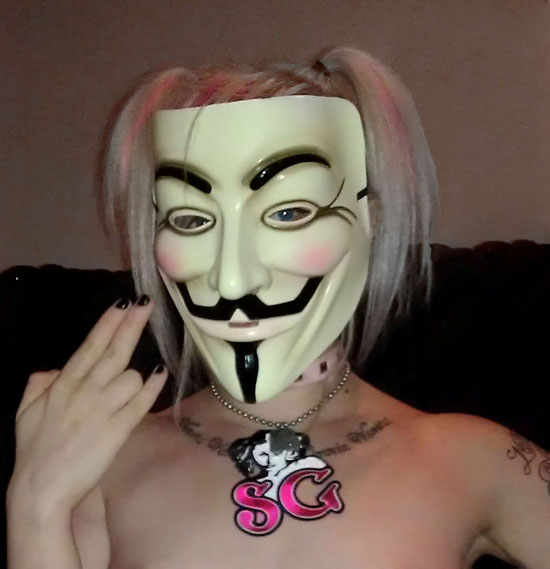 INTO: Freedom of information, non-violent civil disobedience for the betterment of society, sailing the high seas, topiary and all manner of similarly artistic shrubbery.
NOT INTO: Corrupt governments, corporate greed, injustice, the suppression of rights, violence.
MAKES ME HAPPY: Kittens and rainbows.
MAKES ME SAD: Uniformed opinions, unintelligent actions based on uniformed opinions, human and animal cruelty, apathy.
HOBBIES: Studying topiary, driving luxury cars, and cruising on the Louise Boat.
5 THINGS I CAN'T LIVE WITHOUT: A laptop, a high speed internet connection, life, liberty, and the pursuit of lulz.
VICES: Having too much fun.
I SPEND MOST OF MY FREE TIME: Poking around your hard drive.