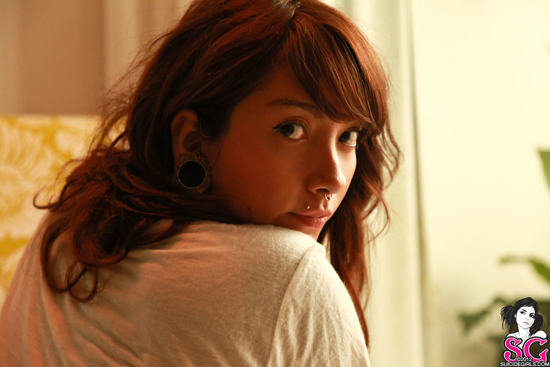 [Bruise Suicide in La Bruja]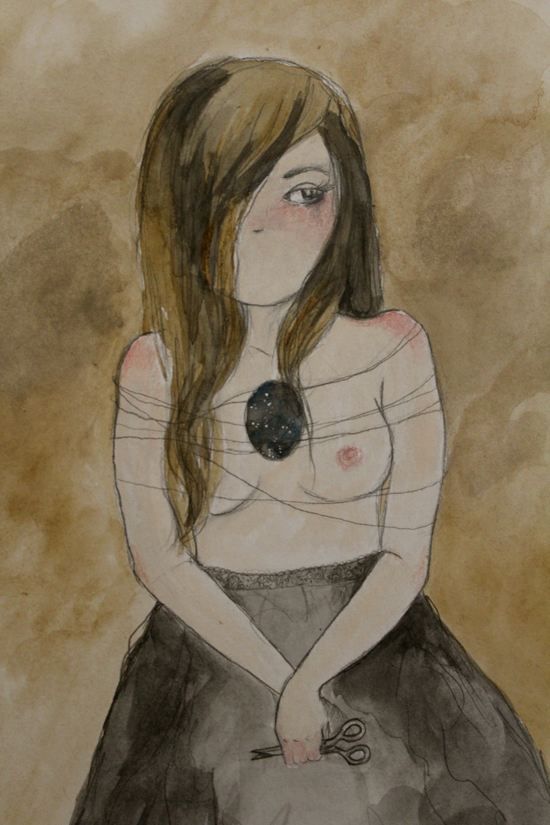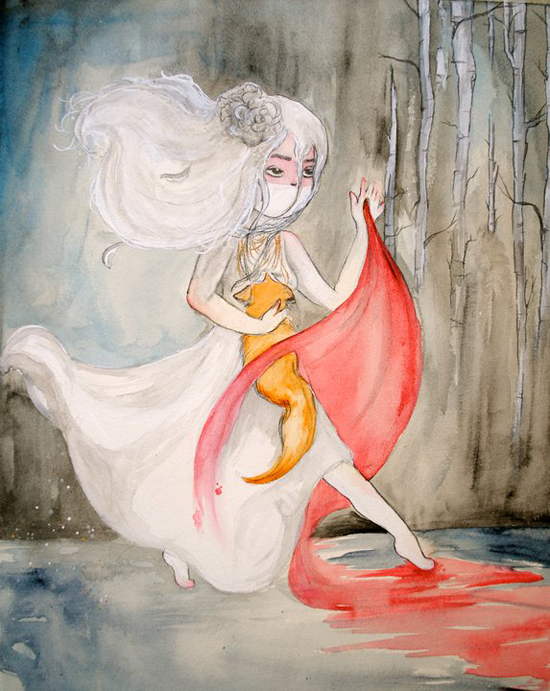 Artist / SG Member Name: Bruise Suicide
Mission Statement: My mission is to rule the world but…My work is pure catharsis. They are pieces of me and represent my personal journey, my own process. I enjoy creating them like nothing else and it is really nice to know other people enjoy looking at them and appreciate them.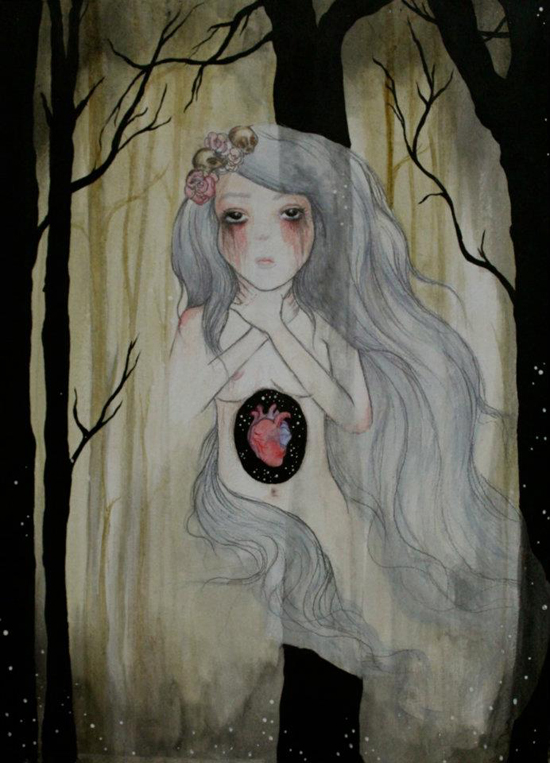 Medium: Watercolors, acrylics and charcoal on wood or cotton paper (mostly).
Aesthetic: A sort of sexy silence. Topless girls with no mouth.
Notable Achievements: Well, my mom loves them : )
Why We Should Care: Because it is mine and it is sexy.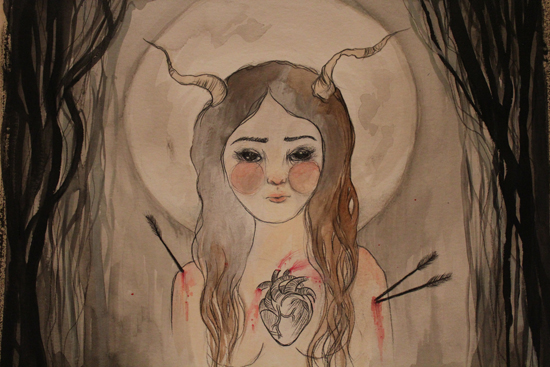 I Want Me Some: I don't do this to make any money whatsoever. It is not a full time job so I don't really sell my artwork BUT, I do like to get involved in other people's creative processes and/or inspire and be inspired by others. If anyone wants to trade or collaborate, I am open to new ideas, just message me.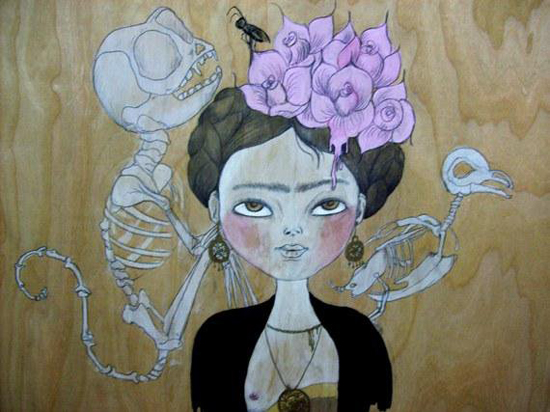 ***
Related Posts
The Art of SuicideGirls Feat. Rudy Calheiros
The Art of SuicideGirls Feat. Odio_One
The Art of SuicideGirls Feat. Syko Suicide
The Art of SuicideGirls Feat. SaintKitten
The Art of SuicideGirls Feat. Finbarr Farmer a.k.a. Fimbis
The Art of SuicideGirls Feat. Gary Mike a.k.a. Guss1470
The Art of SuicideGirls Feat. Inks
The Art of SuicideGirls feat. Dwam
The Art of SuicideGirls feat. Lil Tuffy
The Art of SuicideGirls feat. Jake Prendez a.k.a. Tattoo_Jake
The Art of SuicideGirls feat. Zoetica Ebb
The Art of SuicideGirls feat. Dylan Borgman a.k.a. Seahorse
The Art of SuicideGirls feat. Vivid
The Art of SuicideGirls feat. Norritt
The Art of SuicideGirls feat. ZakSmith
The Art of SuicideGirls feat. Voodou
The Art of SuicideGirls feat. Sooaap a.k.a. S.O.A.P.
The Art of SuicideGirls feat. NerdMachine
The Art of SuicideGirls feat. JulesDoll
The Art of SuicideGirls feat. Ortegart71
The Art of SuicideGirls feat. Rachelle
The Art of SuicideGirls feat. AnitaKajika
The Art of SuicideGirls feat. CREATIVE80
The Art of SuicideGirls feat. James Curtis a.k.a. jimcurt99

The Art of SuicideGirls feat. Eric daStone
The Art of SuicideGirls feat. Alisa Suicide
The Art of SuicideGirls feat. Quakerninja
The Art of SuicideGirls feat. yOyO
The Art of SuicideGirls feat. Sucette
The Art of SuicideGirls feat. Souci
The Art of SuicideGirls feat. Bazuka
The Art of SuicideGirls feat. Hezza Suicide
The Art of SuicideGirls feat. Bob Suicide
The Art of SuicideGirls feat. Phoenix Suicide
The Art of SuicideGirls feat. Grompf
The Art of SuicideGirls feat. Oro Suicide
The Art of SuicideGirls feat. Mrs Misha
The Art of SuicideGirls feat. Sundae
The Art of SuicideGirls feat. Kate Suicide
The Art of SuicideGirls feat. Kaylie McDougal a.k.a. Tigermassacre
The Art of SuicideGirls feat. Monroe