by Blogbot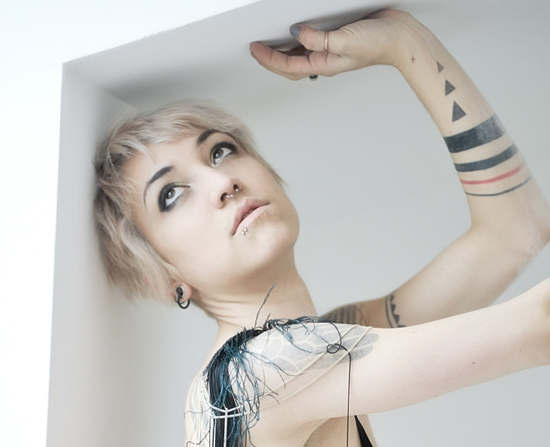 [Dwam Suicide in Parallelism]
Artist / SG Member Name: I'm Dwam on SG and as a tattooist, but I use Ipomée as an illustrator name.
Mission Statement: I don't know. I'm fascinated by the aesthetic of the body. I love drawing people, faces, bodies, clothing, motions, figures, in order to convey or translate moods, emotions, and sensations. I'm also really into dreams, symbols, mythology, and gender issues, and I'm trying to infuse that in my works.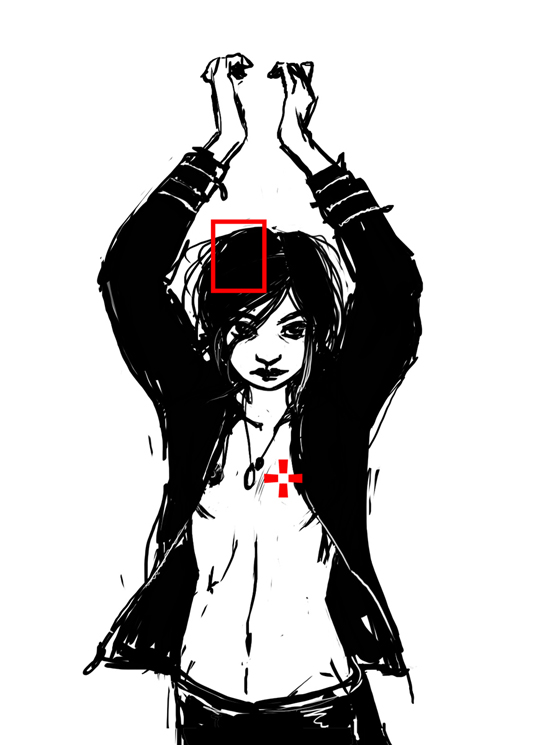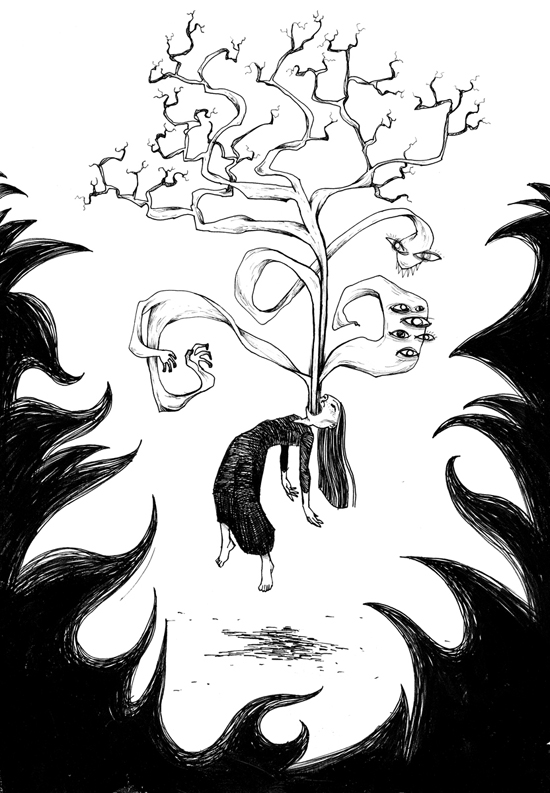 Medium: Mostly graphic and ink on paper, some acrylic inks or watercolor, and digital art on Photoshop quite often. And skin now.
Aesthetic: Obviously it's very influenced by comics. And now all this background influences a lot my tattoo work. I don't know if this will make sense, but what I'm looking for, mostly, is the elegance of the lines.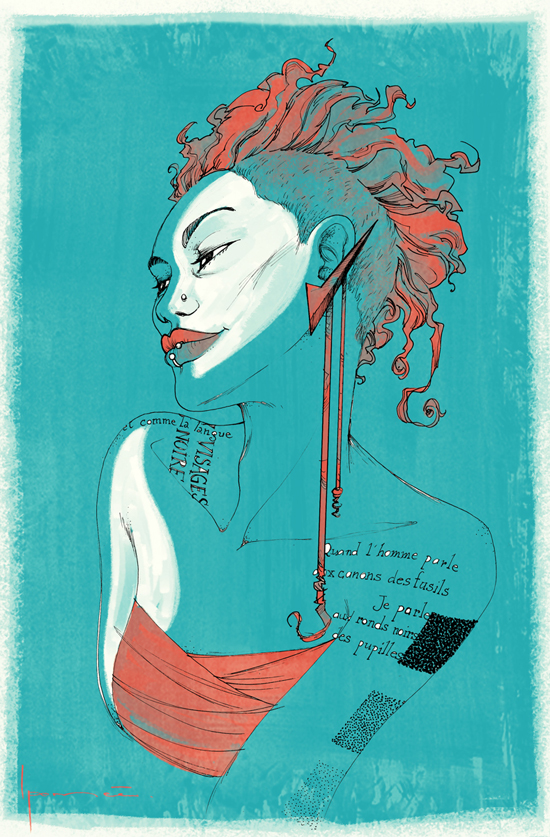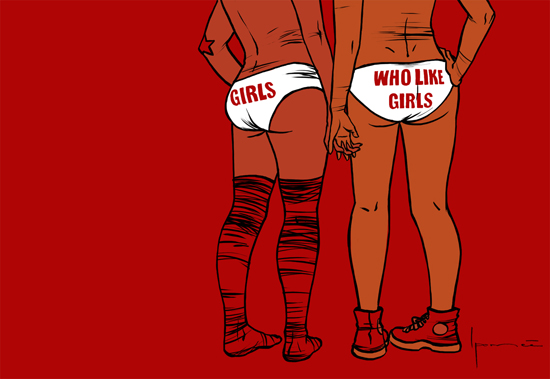 Notable Achievements: Although I've been a part of a bunch of collective comics books, and I also created a self-published 4 books project with my schoolmates back in time; I never really made it further into the comics world. After I worked in an animation studio, I changed directions and stepped into the tattooing world, and that has been a lot more successful! However, I'm still illustrating sometimes for magazines or occasional commissions.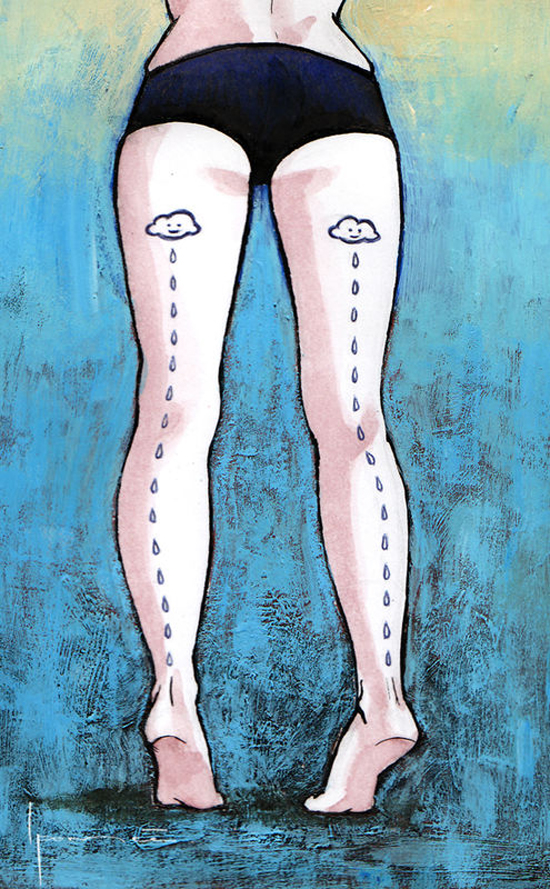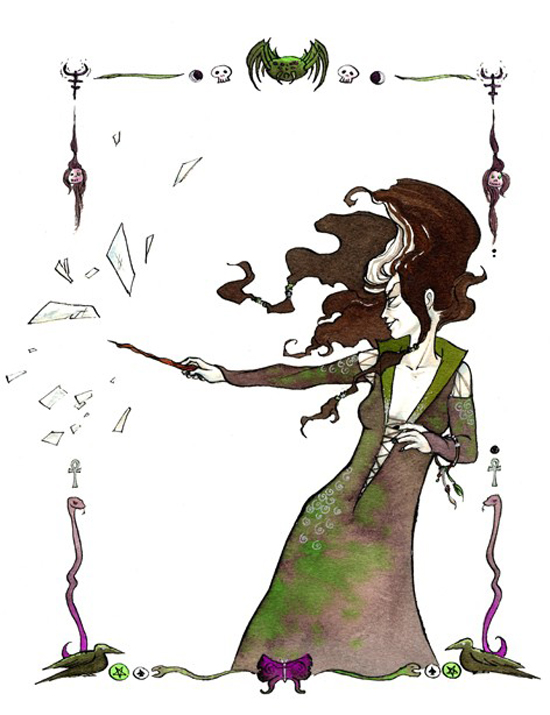 Why We Should Care: I don't know. Why should you care, or why not? I hope to touch people with my art, but then it's a matter of taste and sensibility, and they do not always match.
I Want Me Some: I've got a bunch of prints and originals on sale but no site for that. Most of my works are on my blog: ipomee.canalblog.com/ The easiest way is to contact me on SG or at ipomeee@hotmail.com if you're interested.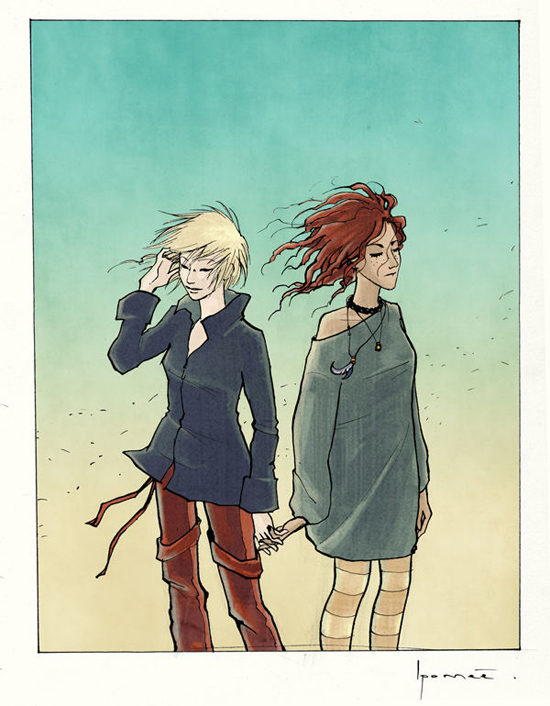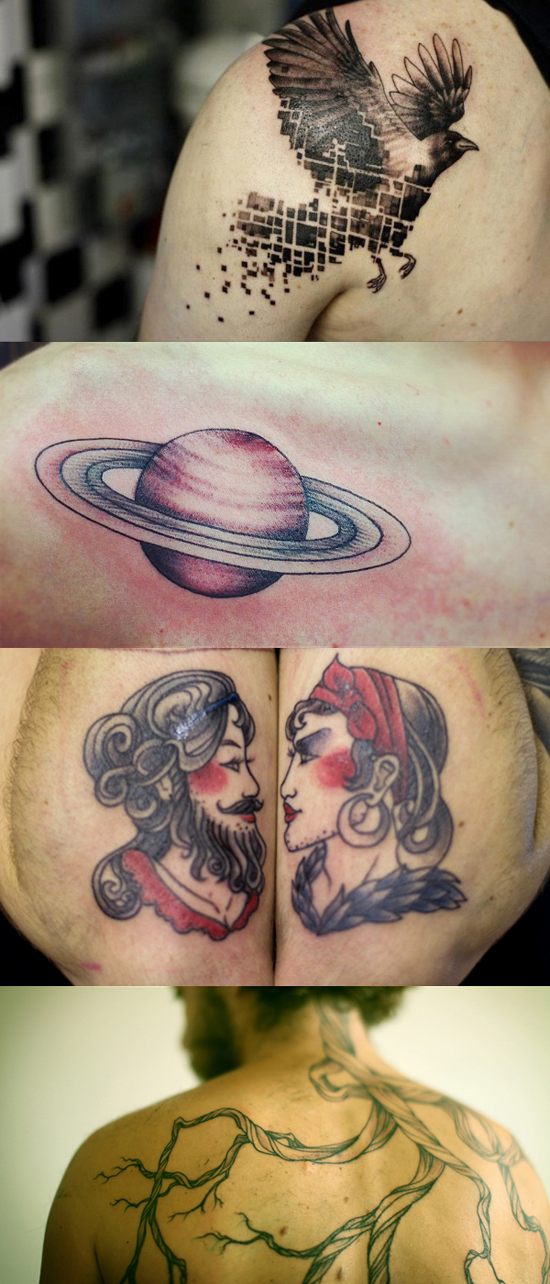 ***
Related Posts
The Art of SuicideGirls feat. Lil Tuffy
The Art of SuicideGirls feat. Jake Prendez a.k.a. Tattoo_Jake
The Art of SuicideGirls feat. Zoetica Ebb
The Art of SuicideGirls feat. Dylan Borgman a.k.a. Seahorse
The Art of SuicideGirls feat. Vivid
The Art of SuicideGirls feat. Norritt
The Art of SuicideGirls feat. ZakSmith
The Art of SuicideGirls feat. Voodou
The Art of SuicideGirls feat. Sooaap a.k.a. S.O.A.P.
The Art of SuicideGirls feat. NerdMachine
The Art of SuicideGirls feat. JulesDoll
The Art of SuicideGirls feat. Ortegart71
The Art of SuicideGirls feat. Rachelle
The Art of SuicideGirls feat. AnitaKajika
The Art of SuicideGirls feat. CREATIVE80
The Art of SuicideGirls feat. James Curtis a.k.a. jimcurt99

The Art of SuicideGirls feat. Eric daStone
The Art of SuicideGirls feat. Alisa Suicide
The Art of SuicideGirls feat. Quakerninja
The Art of SuicideGirls feat. yOyO
The Art of SuicideGirls feat. Sucette
The Art of SuicideGirls feat. Souci
The Art of SuicideGirls feat. Bazuka
The Art of SuicideGirls feat. Hezza Suicide
The Art of SuicideGirls feat. Bob Suicide
The Art of SuicideGirls feat. Phoenix Suicide
The Art of SuicideGirls feat. Grompf
The Art of SuicideGirls feat. Oro Suicide
The Art of SuicideGirls feat. Mrs Misha
The Art of SuicideGirls feat. Sundae
The Art of SuicideGirls feat. Kate Suicide
The Art of SuicideGirls feat. Kaylie McDougal a.k.a. Tigermassacre
The Art of SuicideGirls feat. Monroe