by Blogbot
Artist / SG Member Name: Dylan Borgman / Seahorse
Mission Statement: I decided on portraiture a long time ago at an art museum. I realized how every time I'd look at a painting the first thing I'd ask myself is who is this person and why did someone take the time to paint them? People are fascinated by each other. What are they doing? Why are they doing that? The answer to that can often be found in the person's face.
That's how I fell down the rabbit hole. I started painting large oil paintings of people caught in the middle of awkward expressions. My paintings were imposing and bizarre, and while I liked the darkness and the strangeness I could convey with paint, it also dragged me down emotionally. Eventually, I decided that my scope was too narrow and that I wanted to try depicting other emotions you don't see every day like arousal. So my work suddenly took a turn into photographing Suicide Girls.
It's not such a strange transition. I've always also been a professional photographer. I base my paintings on photography, and ever since I began painting, I've been working with real people in uncomfortable situations. What I like about working with Suicide Girls in comparison to most of the so-called "erotic" models is that most of them have no formal modeling training and unlike most gigs, SG lets the community voice their opinions before a model is accepted so you end up with a lot of very motivated, courageous, and unique individuals.
A few months ago, an illustrator and friend of mine, Steve Curucu, who does a lot of nudes, even some with SG's, inspired me to try another stab at painting. So that's what I've been experimenting with the past few months with some very interesting results.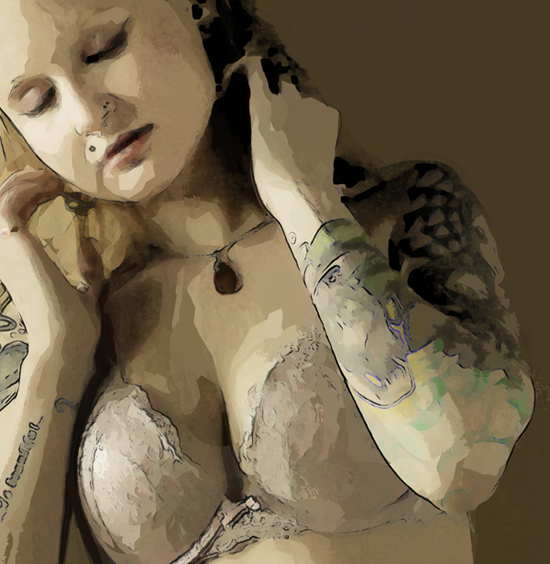 Medium: I started in oils working on a large scale. Most of my paintings are six feet wide or larger. Then later I got used to a Wacom tablet. Now I use both. My digital artwork is a blend of photography, illustration, and painting, but I don't limit myself by medium either. I weld, I work with beads, wire, rope, origami, I sculpt in clay, I program, I sew, I develop, I write – the list goes on. And of course I'm a photographer, that's the other side of my creative life.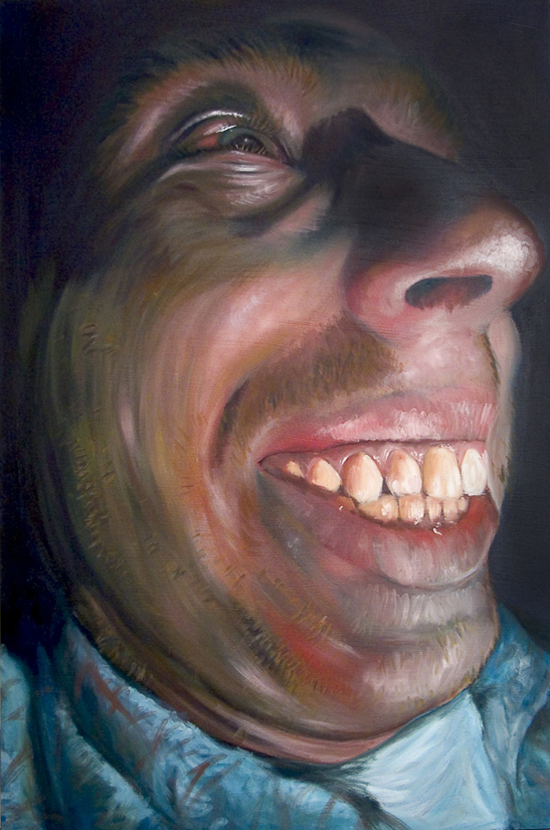 Aesthetic: My painting aesthetics tend toward Joseph Turner, Vincent Van Gogh, Chuck Close, and Rembrandt. It's worth mentioning that they all share the virtue of being incredible color theorists, which is something I aspire to be. CF Payne was a local artist where I grew up and he was a big inspiration for me. His work is photographically based, and he works with multiple mediums layered one on top of another to create beautiful portraits. Illustrators also play a big part of my aesthetic. People like Bill Watterson, Ralph Steadman, and of course my father who is a cartoonist as well, all played a seminal role in getting me interested in art in the first place.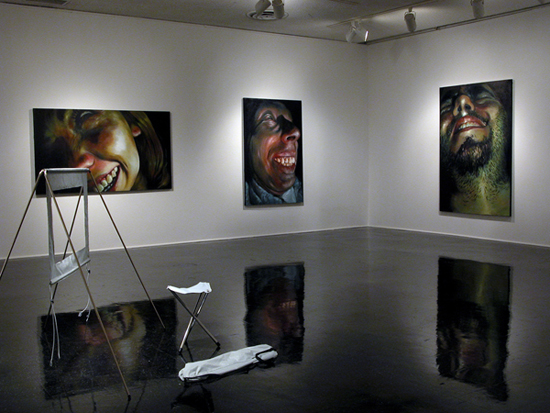 Notable Achievements: My work has been shown at the Cincinnati Museum of Art and the Montgomery Art Center in Claremont, and I received the Golden Galaxy Award in 2001. Articles about me and my work have appeared in The Cincinnati Enquirer, The Cincinnati Post, Cincinnati Magazine, and Fixie Magazine.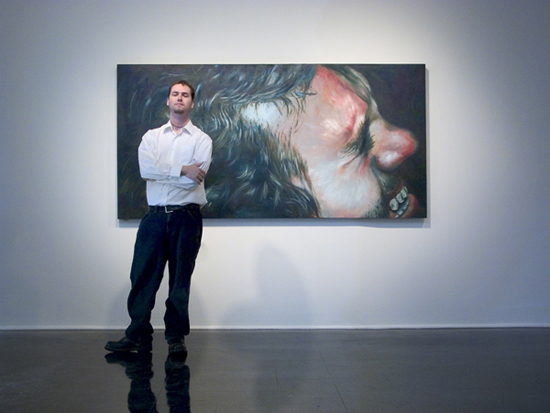 Why We Should Care: I think people intrinsically care about art. You don't have to tell someone to appreciate a beautiful painting; they do it on their own. I've come to the conclusion that for me, art is about communicating to others the emotional energy of a moment that I have experienced. That's why I use strong colors and iconic expressions. If I've done this successfully then others will care because it reminds them of their own feelings or experiences. It's also why I like SuicideGirls. It's a community of extremely creative people communicating with one another visually as I do.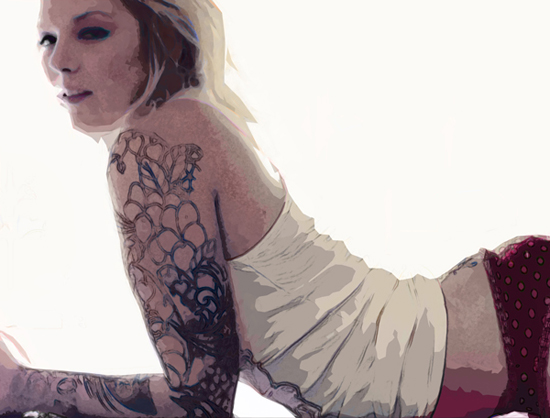 I Want Me Some: If you're interested in prints or originals contact dylan@dylanborgman.com or go to my web site DylanBorgman.com and click "contact."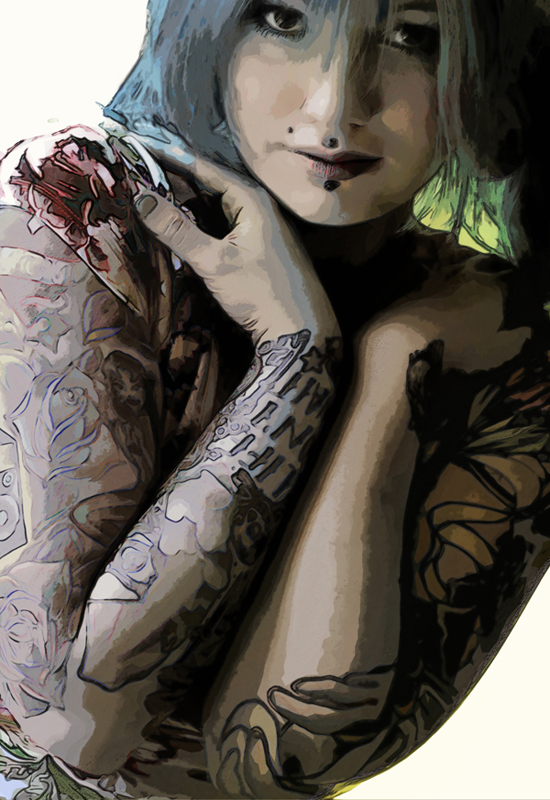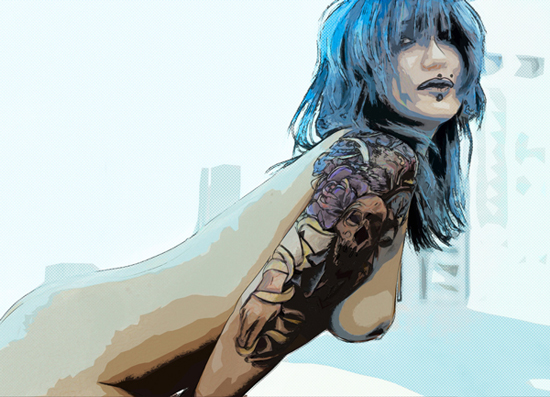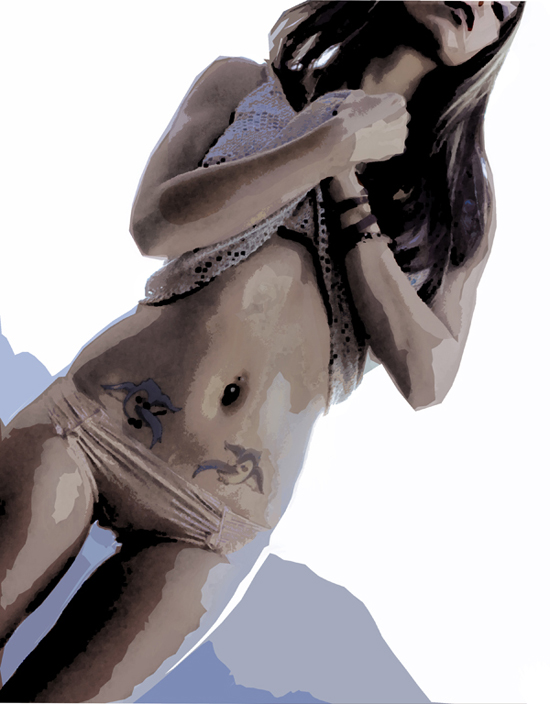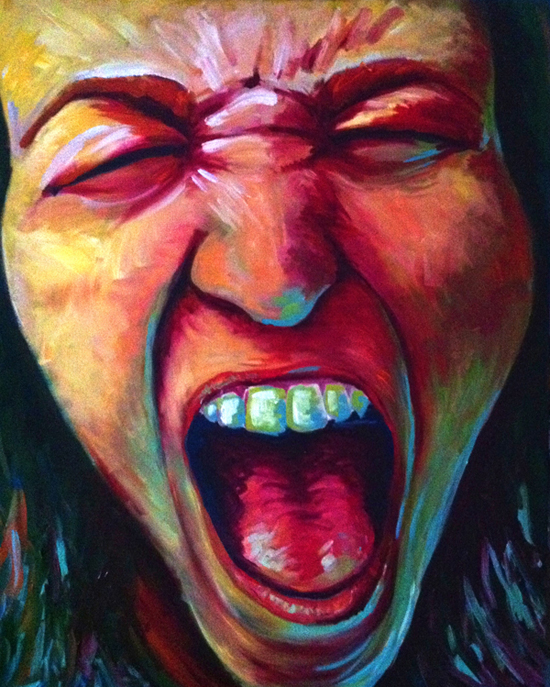 ***
Related Posts
The Art of SuicideGirls feat. Vivid
The Art of SuicideGirls feat. Norritt
The Art of SuicideGirls feat. ZakSmith
The Art of SuicideGirls feat. Voodou
The Art of SuicideGirls feat. Sooaap a.k.a. S.O.A.P.
The Art of SuicideGirls feat. NerdMachine
The Art of SuicideGirls feat. JulesDoll
The Art of SuicideGirls feat. Ortegart71
The Art of SuicideGirls feat. Rachelle
The Art of SuicideGirls feat. AnitaKajika
The Art of SuicideGirls feat. CREATIVE80
The Art of SuicideGirls feat. James Curtis a.k.a. jimcurt99

The Art of SuicideGirls feat. Eric daStone
The Art of SuicideGirls feat. Alisa Suicide
The Art of SuicideGirls feat. Quakerninja
The Art of SuicideGirls feat. yOyO
The Art of SuicideGirls feat. Sucette
The Art of SuicideGirls feat. Souci
The Art of SuicideGirls feat. Bazuka
The Art of SuicideGirls feat. Hezza Suicide
The Art of SuicideGirls feat. Bob Suicide
The Art of SuicideGirls feat. Phoenix Suicide
The Art of SuicideGirls feat. Grompf
The Art of SuicideGirls feat. Oro Suicide
The Art of SuicideGirls feat. Mrs Misha
The Art of SuicideGirls feat. Sundae
The Art of SuicideGirls feat. Kate Suicide
The Art of SuicideGirls feat. Kaylie McDougal a.k.a. Tigermassacre
The Art of SuicideGirls feat. Monroe