by Blogbot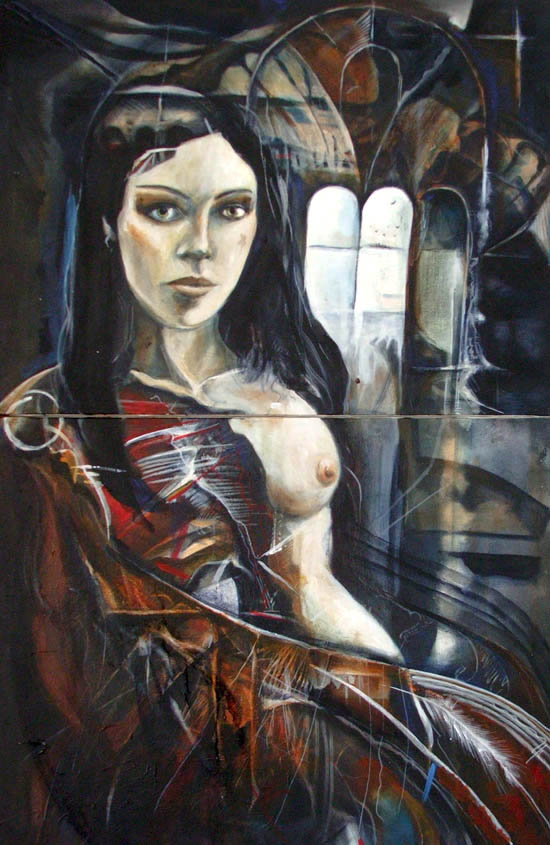 [Above: Portrait of AnnaLee Suicide]
Artist / SG Member Name: Eric daStone / lagrangian_point
Mission Statement: I don't have a mission statement as such, I just like to paint. However, when I first started to paint seriously I tried to paint things that you don't normally see. This was quite literal back then, painting skeletons, muscles etc, on figures while trying to maintain a life and soul to the figures.
More recently, I have become fascinated with quantum and particle physics — that matter is in fact energy and vice versa — and that everything is virtually made of nothing. I try and paint this reality, although I don't think I have come close to succeeding yet. Ultimately I try and paint interesting, soulful images.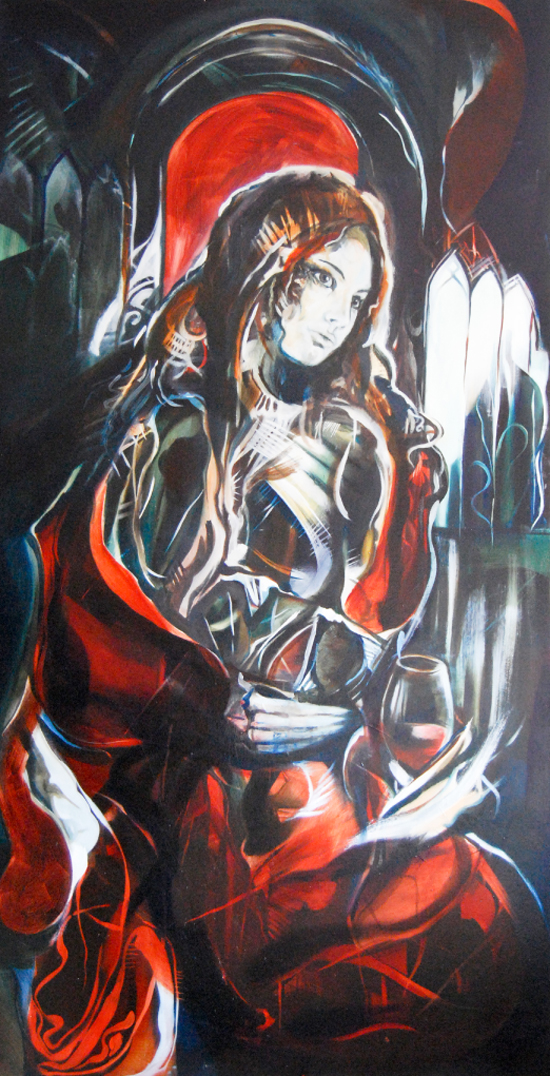 Medium: Predominately oil paint on stretched canvas/linen, although I experiment in any 2-D image medium: photography, drawing, cg and video.
Aesthetic: Dark, surreal, gothic.
Notable Achievements: I am always pleased if someone finds a painting interesting, and am blown away when someone parts with cash for one.
Why We Should Care: I have always tried to develop a unique style, and hope my paintings are just a little bit different from anything else you may have seen. After that, it's all down to personal taste…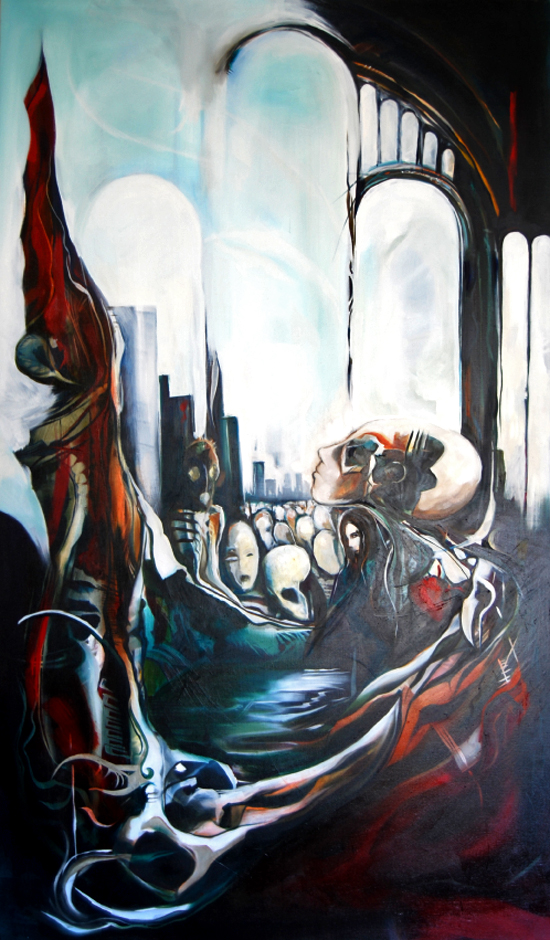 I Want Me Some: All my work is on my site TheLostArt.co.uk. If you're interested, you can email me at: Eric@TheLostArt.co.uk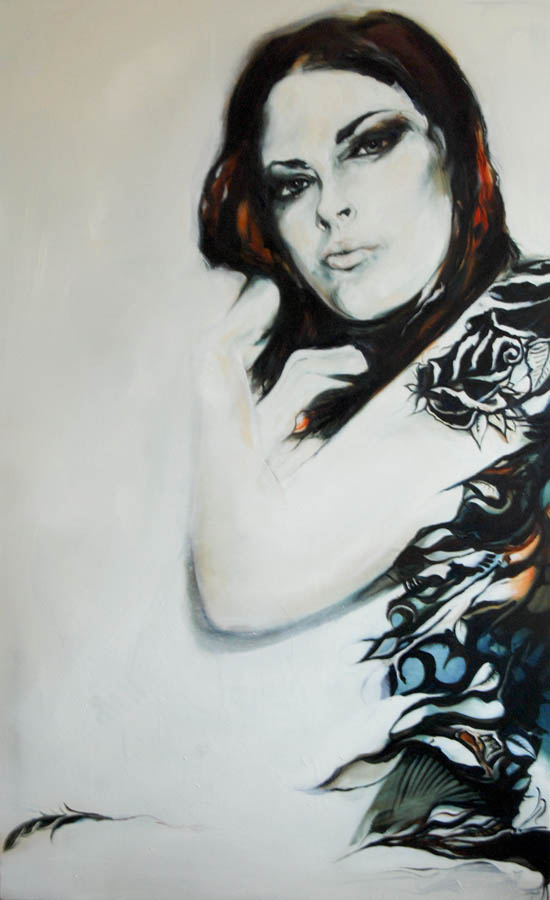 [Above: Portrait of AnnaLee Suicide]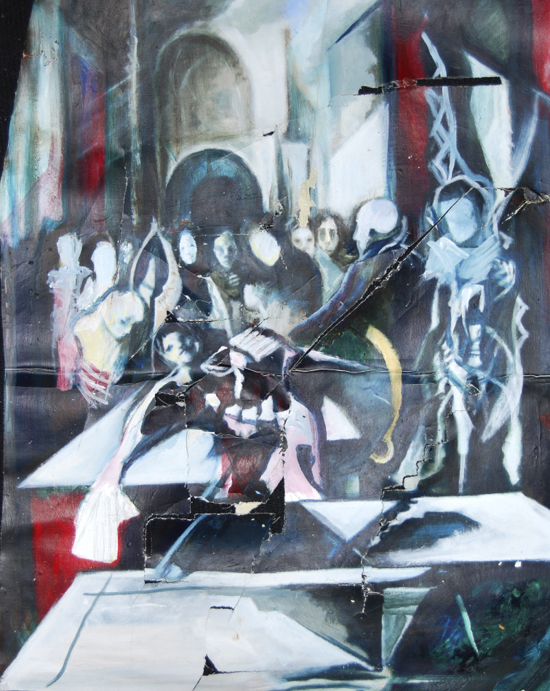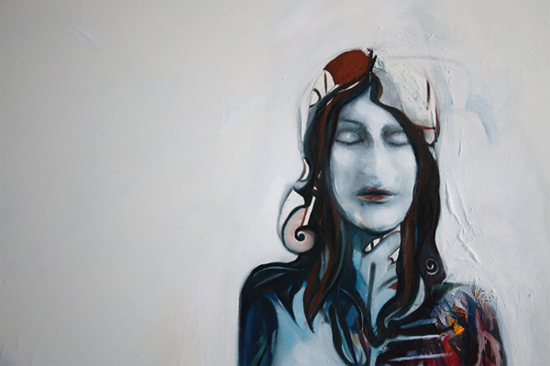 ***
Related Posts
The Art of SuicideGirls feat. Alisa Suicide
The Art of SuicideGirls feat. Quakerninja
The Art of SuicideGirls feat. yOyO
The Art of SuicideGirls feat. Sucette
The Art of SuicideGirls feat. Souci
The Art of SuicideGirls feat. Bazuka
The Art of SuicideGirls feat. Hezza Suicide
The Art of SuicideGirls feat. Bob Suicide
The Art of SuicideGirls feat. Phoenix Suicide
The Art of SuicideGirls feat. Grompf
The Art of SuicideGirls feat. Oro Suicide
The Art of SuicideGirls feat. Mrs Misha
The Art of SuicideGirls feat. Sundae
The Art of SuicideGirls feat. Kate Suicide
The Art of SuicideGirls feat. Kaylie McDougal a.k.a. Tigermassacre
The Art of SuicideGirls feat. Monroe