by Blogbot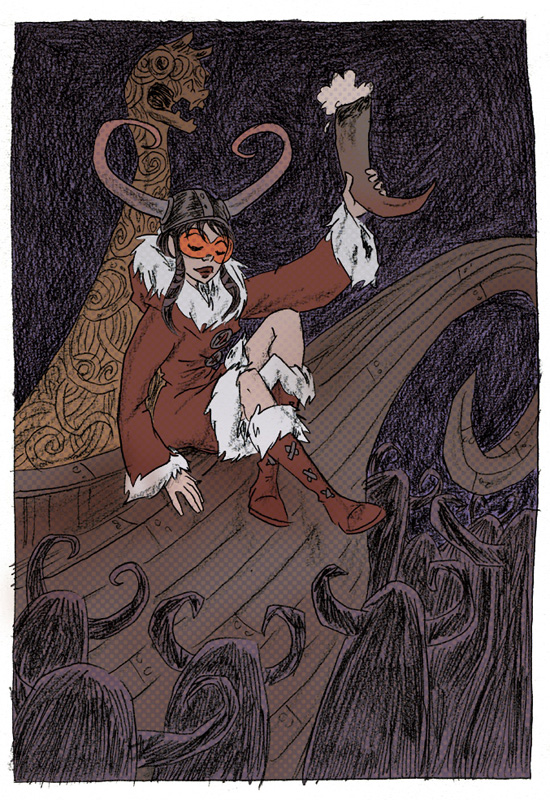 Artist/SG Member Name: Grompf
Mission Statement: I'm a comic artist, but feel more comfortable by making illustrations as opposed to comic books. One drawing tells more of the story than countless pages of comic strips. I hope my art inspires people to create their own stories…
Most of my work is dedicated to Miss Satan, a character I created few years ago. She's circus and burlesque artist and she produces her show anywhere she can. I'm really influenced by folk tales and nonsense, which is why Miss Satan is surrounded by animals and characters from folk tales, and few human beings.
I love drawing freaks. Most of the time they look ugly, sad and defenseless, they some kind of Pokémon to me (one day I will create a collectible cards game with all of them).
I'm really influenced by my environment. I was born and raised in a little city in the countryside of France (far from big cities), the type of place where marriages are celebrated between cousins. I know that I have consanguinity in my genes – that's certainly why I draw freaks — but I'm still very attached to this place.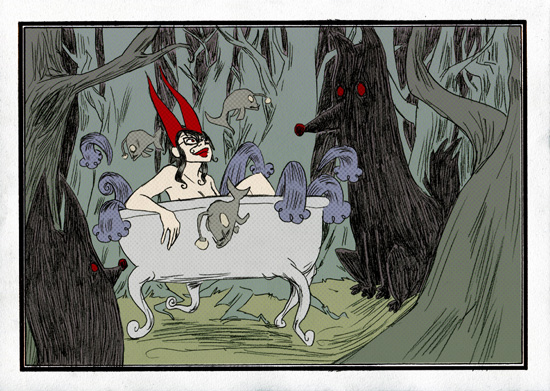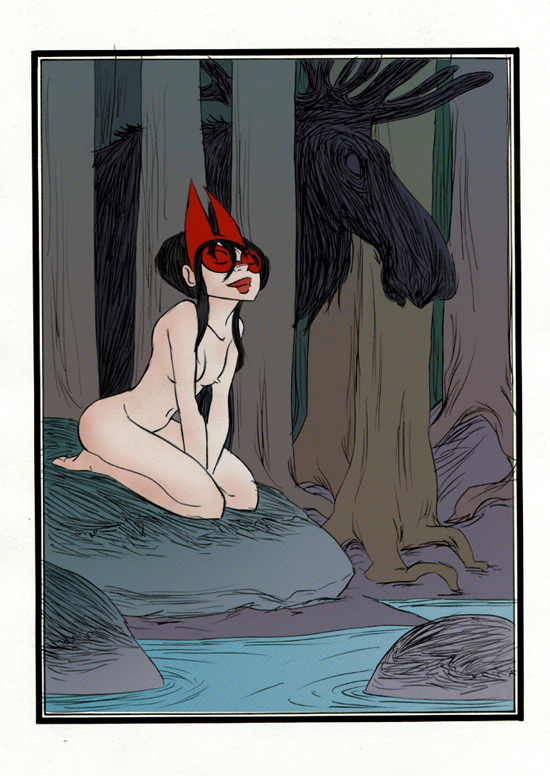 Medium: Pencil and Photosphop / Linocuts.
Aesthetic: Comic style and German expressionism.
Notable Achievements: I published my first comics in 2010 (Babydoll Diaries, Vol. 1 & 2 published by KSTR). They're kind of modern porno comics.
Why We Should Care: Because if you don't, I will turn to a sociopath…
I Want Me Some: My comics are available in fine French bookshops or you can contact me via my blog or message me on SuicideGirls.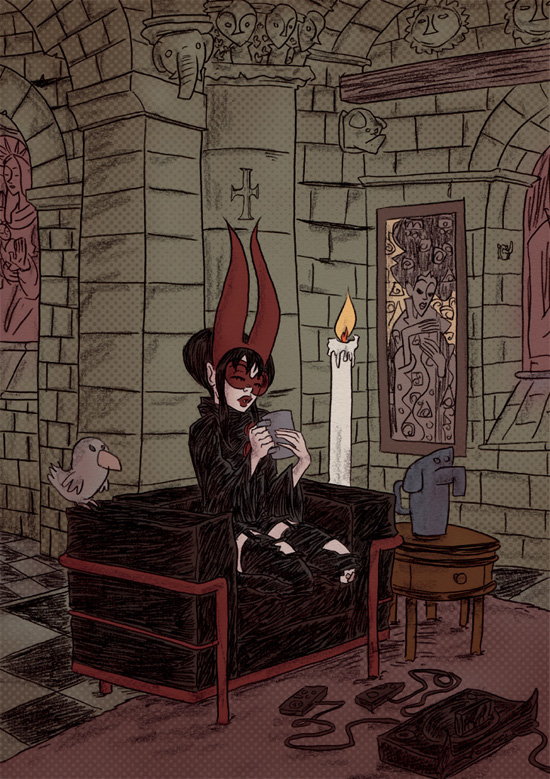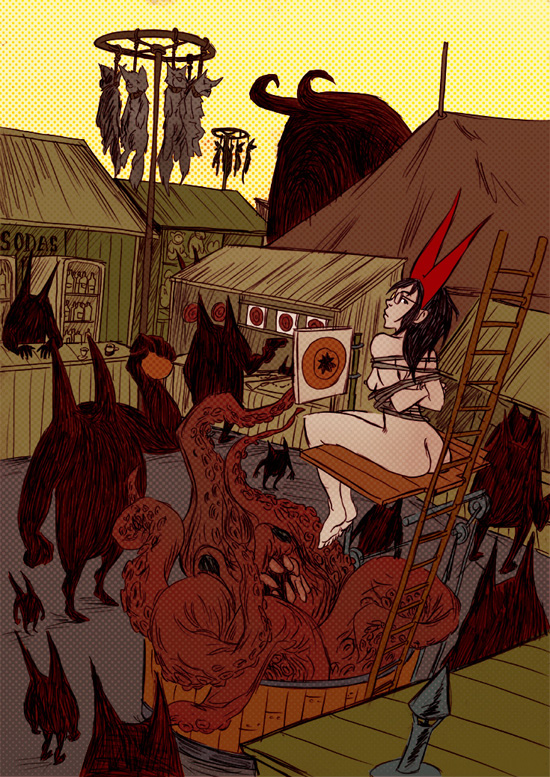 ***
Related Posts
The Art of SuicideGirls feat. Oro Suicide
The Art of SuicideGirls feat. Mrs Misha
The Art of SuicideGirls feat. Sundae
The Art of SuicideGirls feat. Kate Suicide
The Art of SuicideGirls feat. Kaylie McDougal a.k.a. Tigermassacre
The Art of SuicideGirls feat. Monroe