by Blogbot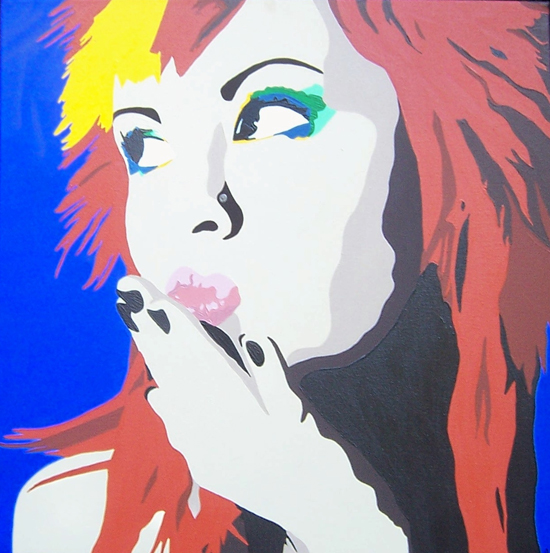 [Above: Anemona]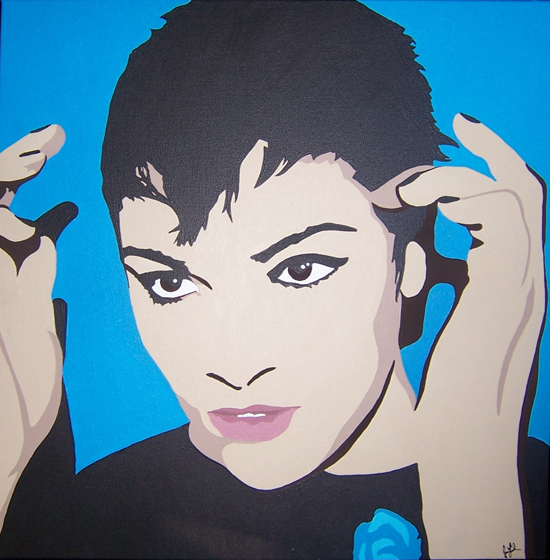 [Above: Brit]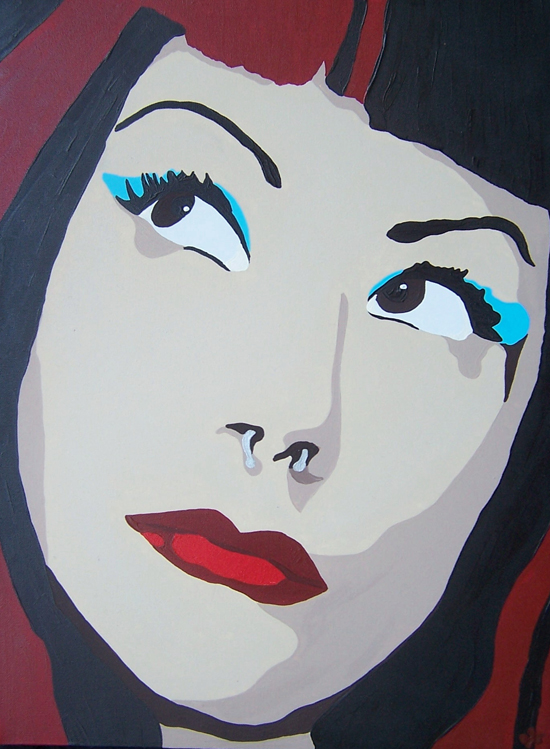 [Above: Diamond]
Artist / SG Member Name: Jenn Lloyd / Hotcurry
Mission Statement: I seek to celebrate beauty in all its forms with bold design and a touch of whimsy.
Medium: Acrylic on canvas.
Aesthetic: Vector art minus the computer. I work by hand to create lines and shapes that represent images. I lack a basic understanding of most things technical. While amazed at the designs artists were coming up with via Photoshop, I worked the only way I knew how –– old school. Everything I make is done with pencil, pen or paint, and remains untouched by computers.
[Above: Groucho]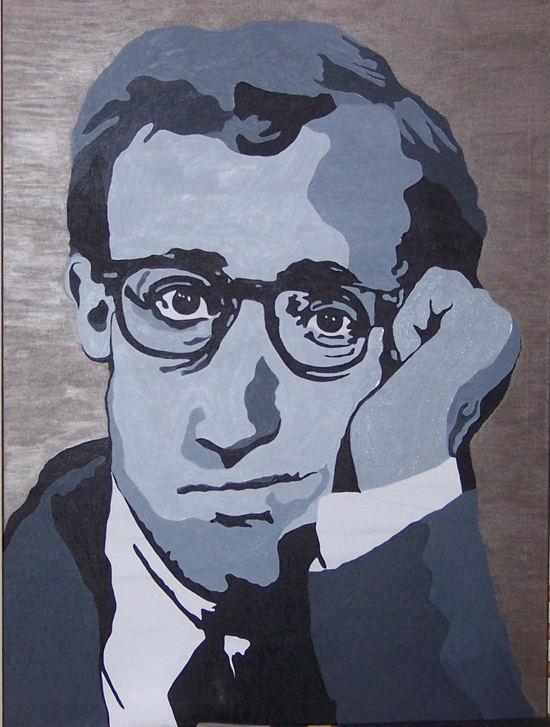 [Above: Woody Allen]
Notable Achievements: My work was exhibited in 2009 at Club Vanguard in Hollywood, CA, and is currently showing at Frenchy's Salon in Burbank, CA. I also designed artwork for the Silent Movie Theater in Los Angeles, CA.
Why We Should Care: I've never actually had any artistic training. My life's ambition was to become a television comedy writer (a job I currently enjoy). While briefly unemployed a few years back, I began experiencing massive pains in my back due to rheumatoid arthritis and degenerative disc disease. Doctors suggested I take up a hobby to relax myself and reduce stress. I decided to paint the things that I find beautiful, the things I find interesting, and the things that make me laugh. My only goals were to reduce stress and perhaps decorate my apartment. I never dreamed my art would find such an audience and sell as it has.
I Want Me Some: Visit JennLloydArt.com or email me at: cellulloyd@gmail.com.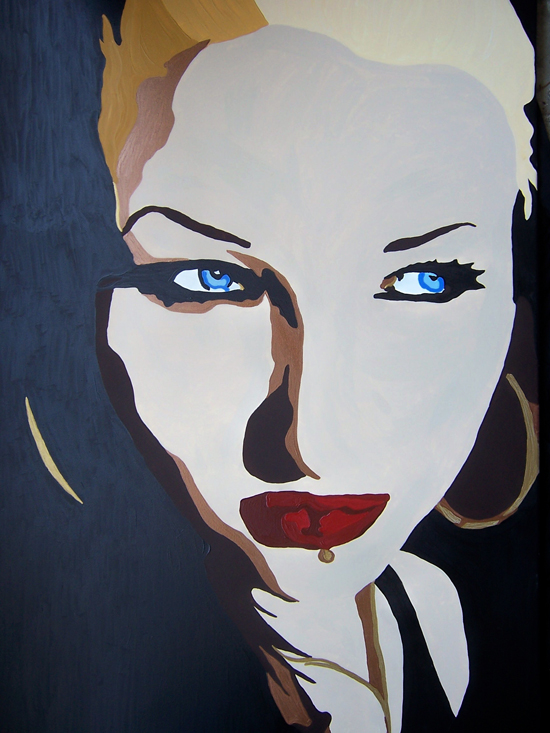 [Above: Sugar]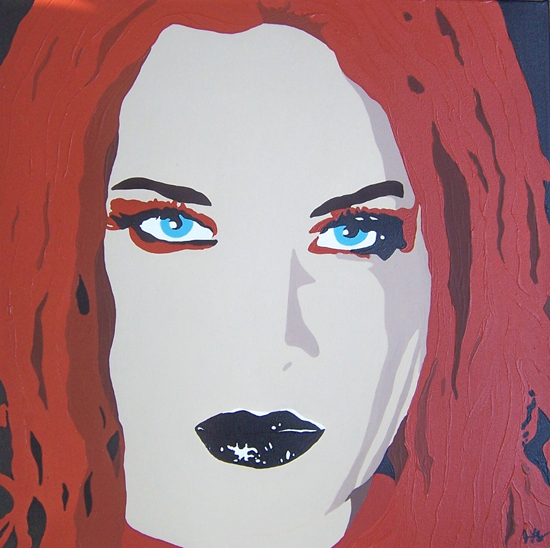 [Above: Neyrissa]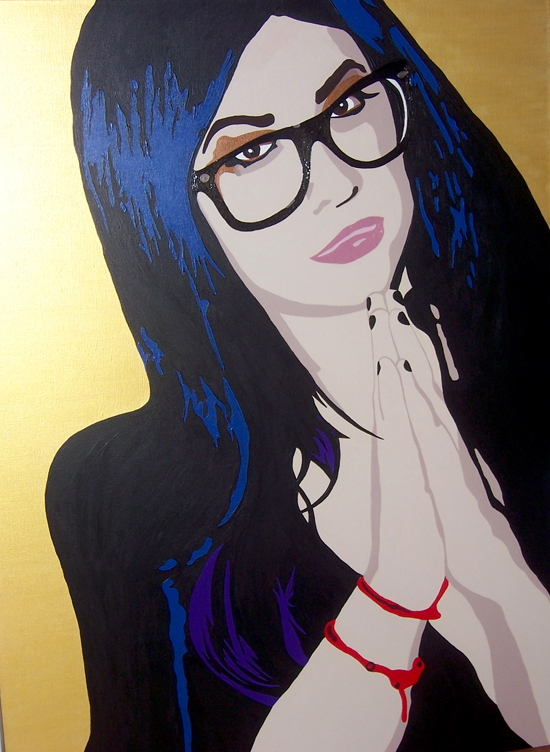 [Above: Heather]
***
Related Posts
The Art of SuicideGirls feat. Alisa Suicide
The Art of SuicideGirls feat. Quakerninja
The Art of SuicideGirls feat. yOyO
The Art of SuicideGirls feat. Sucette
The Art of SuicideGirls feat. Souci
The Art of SuicideGirls feat. Bazuka
The Art of SuicideGirls feat. Hezza Suicide
The Art of SuicideGirls feat. Bob Suicide
The Art of SuicideGirls feat. Phoenix Suicide
The Art of SuicideGirls feat. Grompf
The Art of SuicideGirls feat. Oro Suicide
The Art of SuicideGirls feat. Mrs Misha
The Art of SuicideGirls feat. Sundae
The Art of SuicideGirls feat. Kate Suicide
The Art of SuicideGirls feat. Kaylie McDougal a.k.a. Tigermassacre
The Art of SuicideGirls feat. Monroe