by Suri Suicide
This is the first in a series of 'Art of SuicideGirls' posts, which will highlight the creativity of our community members. If you'd like your work to be considered for inclusion, please reach out to Suri Suicide, who is curating the column.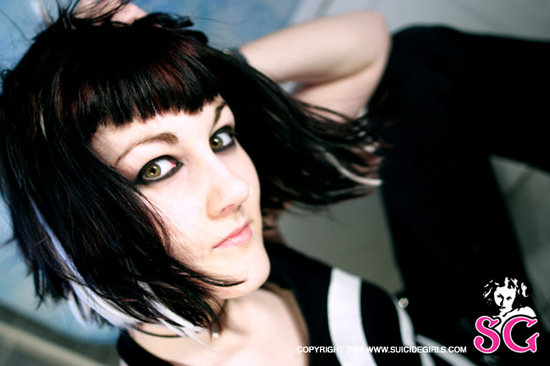 [Kate Suicide in Hangover]
Artist / SG Member Name: Kate Suicide
Mission: "I was born in Chessington – the World of Adventures – a mere stones throw from the Vampire ride, which may explain, but not excuse, my slight leaning towards the dark and the macabre. Being a strange-looking goth at school hindered my popularity, but greatly helped my creativity, as I spent many hours alone in my room, drawing, painting and listening to strange, dark music.
"It came as no surprise then, that during my mid-twenties, I was lured to Brighton, Sussex by bright and garish lights, neo-burlesque, faded glamour, strange folk and the sea air. My work is inspired by art nouveau and art deco, erotica and Japanese madness. I now reside on Brighton pier with the seagulls, and paint and draw for food, drink and cold, hard cash. When not making art, I model for other artists, write and perform music, collect strange instruments, wander around junk shops and antique stalls, and make hats out of parts of dead animals."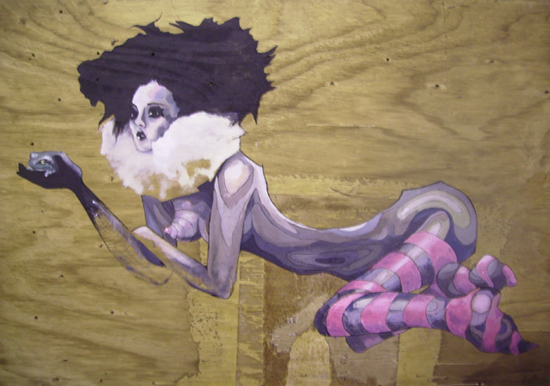 Medium: Illustration and oil paintings.
Aesthetic: The strange, the beautiful and the damned.
Notable Achievement: NOT going to art school. Live illustration featured in an exhibition at the Tate Modern, London. Moving away from London, going freelance, and still being alive.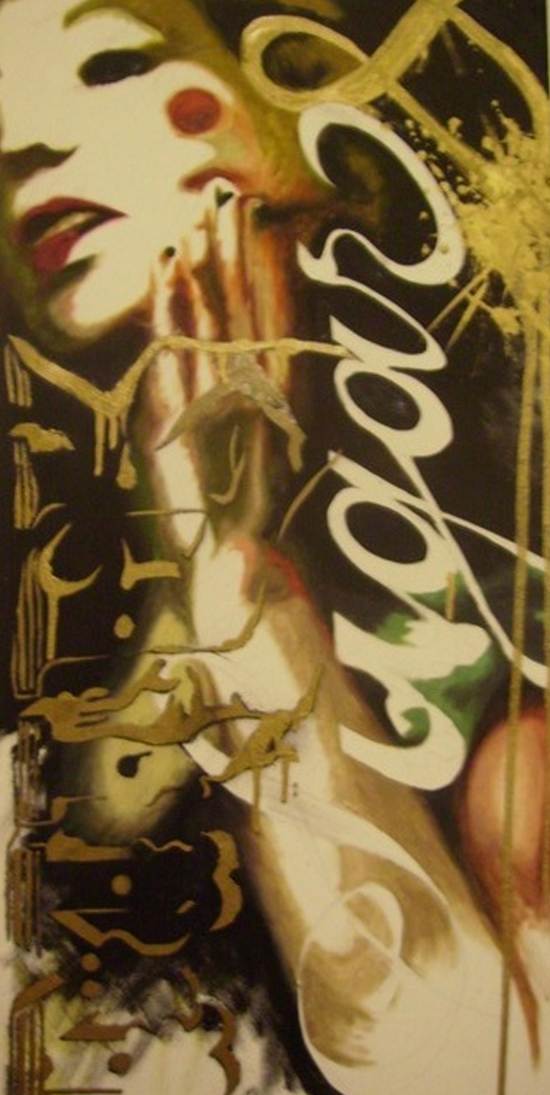 Why We Should Care: Because Kate Suicide documents a life lived passionately and well.
I Want Me Some: www.katekamikaze.com