by Blogbot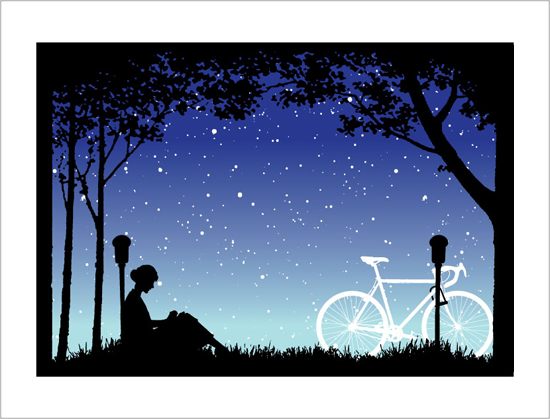 Artist / SG Member Name: Lil Tuffy
Mission Statement: Tuffy doesn't really do the mission statement thing. That's why he left the corporate world. He says his mission is to never work in a cubicle again.
Medium: Screen-print/mixed-media.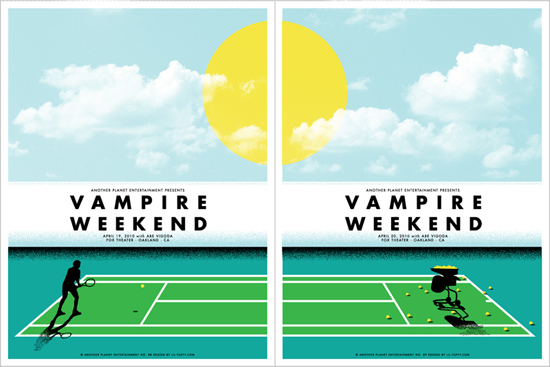 Aesthetic: Although his aesthetic changes frequently, there is always a cohesive style that's makes a piece unmistakably his. He's generally known for his use of found imagery, typography, minimal use of colors and negative space.
Notable Achievements: CBGB's 30th Anniversary poster, work included in Rock & Roll Hall of Fame archives. Just released 500th gig poster. About to release limited edition line of messenger bags and T-shirts for Chrome Bags.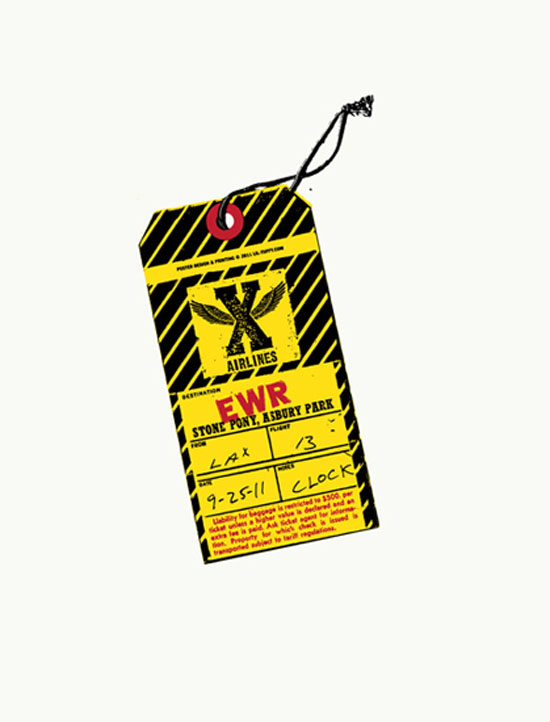 Why We Should Care: Tuffy is the perfect example of "do what you love and success will follow." What started as a hobby 10 years ago is now a full-time career designing entire poster series for bands like Pavement and St. Vincent. His artwork and gig posters are exhibited all over the world with shows scheduled in Los Angeles, Chicago, New York, London, Barcelona, Hamburg and more in 2012.
I Want Me Some: Visit: liltuffy.bigcartel.com, society6.com/LilTuffy, and tuffingtonpost.tumblr.com/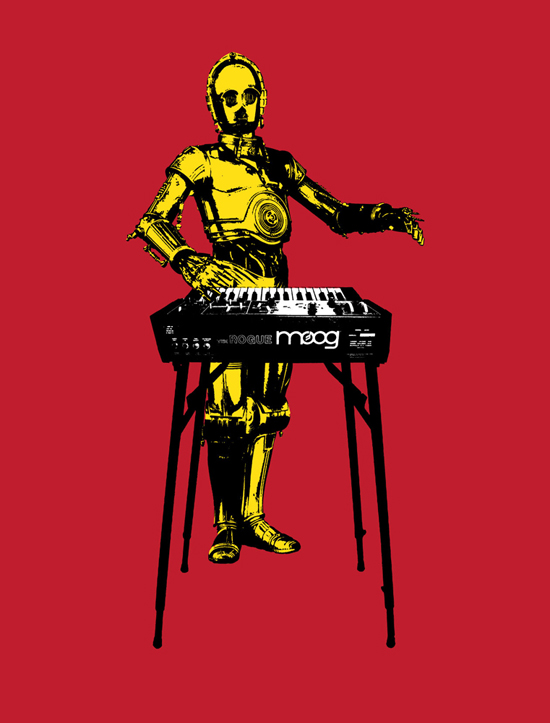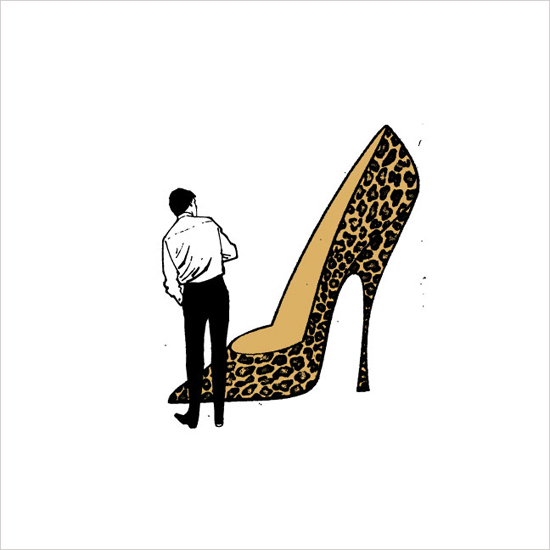 ***
Related Posts
The Art of SuicideGirls feat. Jake Prendez a.k.a. Tattoo_Jake
The Art of SuicideGirls feat. Zoetica Ebb
The Art of SuicideGirls feat. Dylan Borgman a.k.a. Seahorse
The Art of SuicideGirls feat. Vivid
The Art of SuicideGirls feat. Norritt
The Art of SuicideGirls feat. ZakSmith
The Art of SuicideGirls feat. Voodou
The Art of SuicideGirls feat. Sooaap a.k.a. S.O.A.P.
The Art of SuicideGirls feat. NerdMachine
The Art of SuicideGirls feat. JulesDoll
The Art of SuicideGirls feat. Ortegart71
The Art of SuicideGirls feat. Rachelle
The Art of SuicideGirls feat. AnitaKajika
The Art of SuicideGirls feat. CREATIVE80
The Art of SuicideGirls feat. James Curtis a.k.a. jimcurt99

The Art of SuicideGirls feat. Eric daStone
The Art of SuicideGirls feat. Alisa Suicide
The Art of SuicideGirls feat. Quakerninja
The Art of SuicideGirls feat. yOyO
The Art of SuicideGirls feat. Sucette
The Art of SuicideGirls feat. Souci
The Art of SuicideGirls feat. Bazuka
The Art of SuicideGirls feat. Hezza Suicide
The Art of SuicideGirls feat. Bob Suicide
The Art of SuicideGirls feat. Phoenix Suicide
The Art of SuicideGirls feat. Grompf
The Art of SuicideGirls feat. Oro Suicide
The Art of SuicideGirls feat. Mrs Misha
The Art of SuicideGirls feat. Sundae
The Art of SuicideGirls feat. Kate Suicide
The Art of SuicideGirls feat. Kaylie McDougal a.k.a. Tigermassacre
The Art of SuicideGirls feat. Monroe