by Blogbot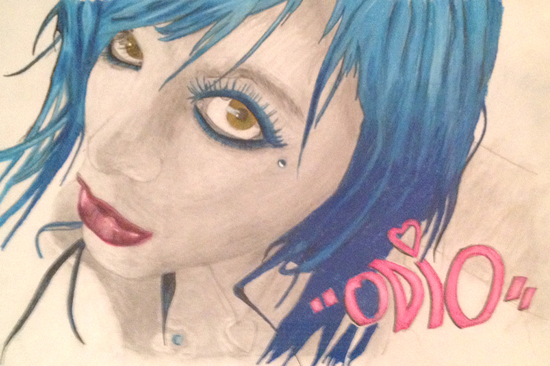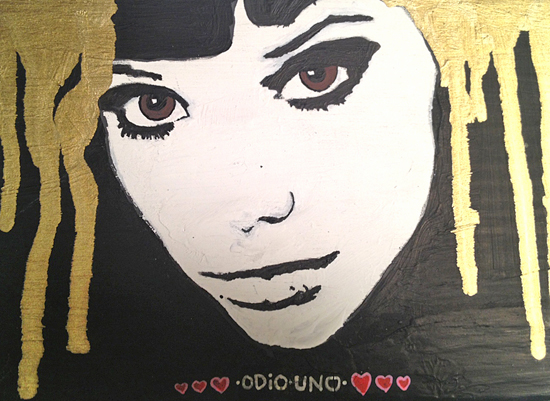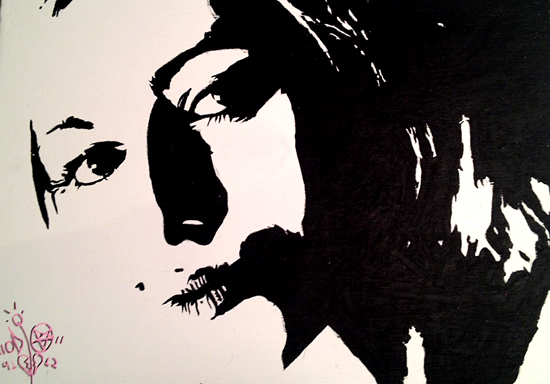 Artist / SG Member Name: Odio_One a.k.a. Sean Moore, Thotskee, Seantheflashguy, sSeantheflexguy, Rest, and Sink.


Mission Statement: To purvey the beauty in life through creative expression. To visually express the dichotomy, hypocrisy, contradiction and irony of life through juxtaposition. To expose the hidden and true beauty that's shrouded by fabrication and facade. To continue doing the next right thing for the right reason. To be honest, remain open-minded and remain humble, always. To be present and mindful. To enjoy my time on this earth. I don't take shit from anyone, ever, for any reason. SuicideGirls' purpose, meaning and delivery are an amazing source of inspiration that I have great respect for.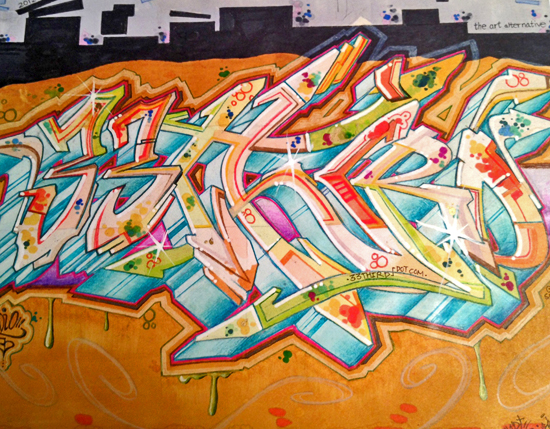 Medium: Acrylic, aerosol, graphite, illustration markers, Prismacolor colored pencils, traditional calligraphy tools, ink (straight up or in various pens/markers), Montana Paint markers, walls, paper, canvases, canvas boards, found objects, Illustrator, Photoshop, Flash, SuicideGirls.


Aesthetic: Beauty doesn't fit into a box. No one should force feed some vision of beauty on anyone else. It should be left for the individual to seek and come to understand in their own time and along their own path.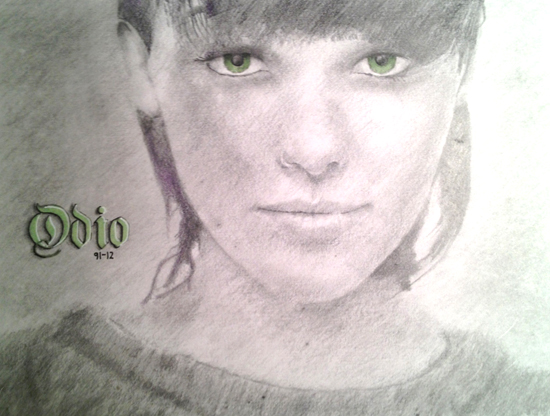 Notable Achievements: Being asked to submit my artwork to this website. Creating one of the first, legit graffiti and underground hip-hop websites. Getting my artwork into a gallery.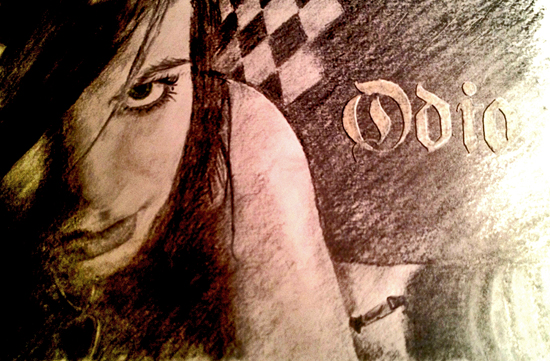 Why We Should Care: My work is current, original, controversial, refined and urban. Some of it resembles a murder scene, some of it is graffiti, some of it is calligraphy, some of it is what I call "rage art," inspired by one of my therapists. A lot of my art contains the unmatched beauty of various women on this website. All of my art is inspired by intense, deep emotions. I've lived an interesting life, to say the least. It's truly a miracle I'm still alive…I'll leave it at that.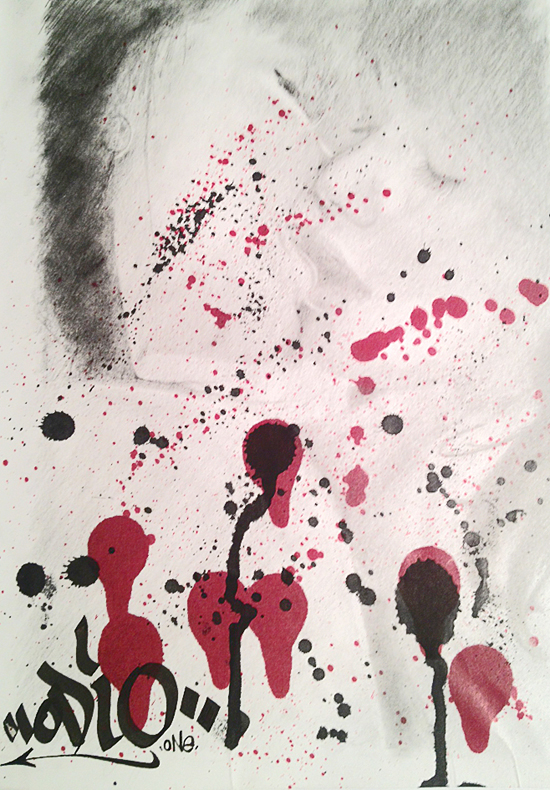 I Want Me Some: Some of my work is in the art gallery at Blick until the end of October.You can see it there. I also just got an Etsy account set up and some of my work is available for sale on it. I've also worked as a logo, website and print designer in addition to doing illustration work. If anyone has the need for custom, urban style illustration or design work feel free to get in touch.
Endless thank you's for presenting my work on this website. It's truly an honor. Shout out to the small handful of people who've supported my artwork. It really means a lot and you all have my love and support. For more info visit: odioone.com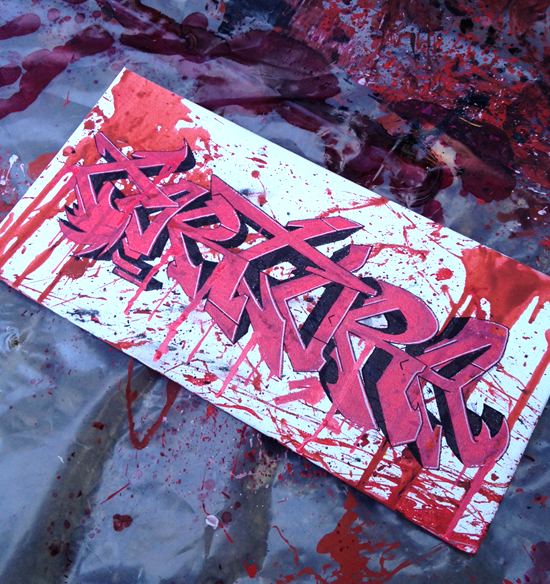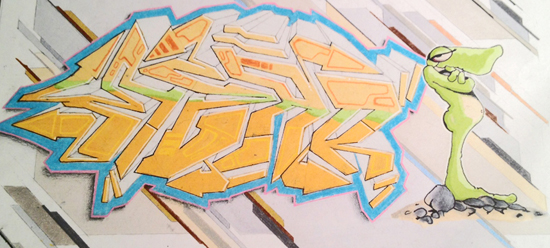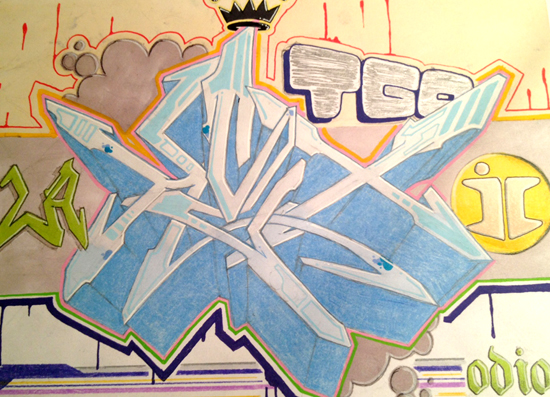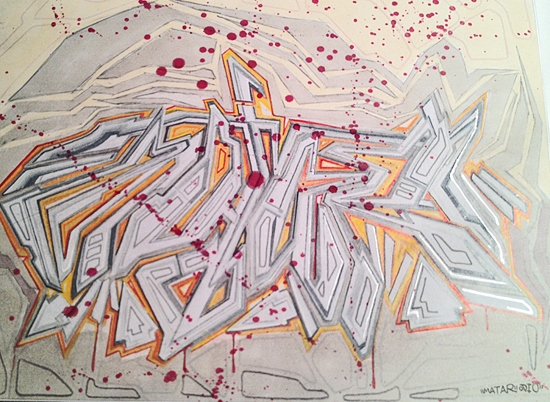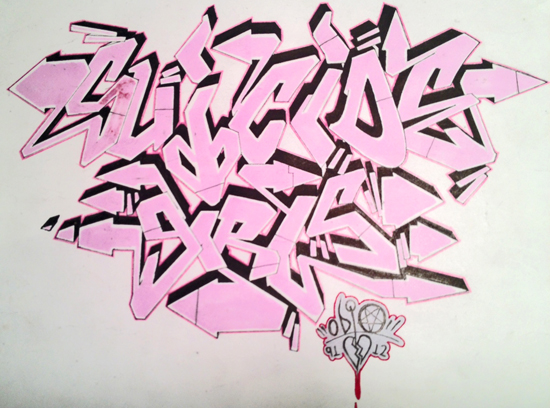 ***
Related Posts
The Art of SuicideGirls Feat. Syko Suicide
The Art of SuicideGirls Feat. SaintKitten
The Art of SuicideGirls Feat. Finbarr Farmer a.k.a. Fimbis
The Art of SuicideGirls Feat. Gary Mike a.k.a. Guss1470
The Art of SuicideGirls Feat. Inks
The Art of SuicideGirls feat. Dwam
The Art of SuicideGirls feat. Lil Tuffy
The Art of SuicideGirls feat. Jake Prendez a.k.a. Tattoo_Jake
The Art of SuicideGirls feat. Zoetica Ebb
The Art of SuicideGirls feat. Dylan Borgman a.k.a. Seahorse
The Art of SuicideGirls feat. Vivid
The Art of SuicideGirls feat. Norritt
The Art of SuicideGirls feat. ZakSmith
The Art of SuicideGirls feat. Voodou
The Art of SuicideGirls feat. Sooaap a.k.a. S.O.A.P.
The Art of SuicideGirls feat. NerdMachine
The Art of SuicideGirls feat. JulesDoll
The Art of SuicideGirls feat. Ortegart71
The Art of SuicideGirls feat. Rachelle
The Art of SuicideGirls feat. AnitaKajika
The Art of SuicideGirls feat. CREATIVE80
The Art of SuicideGirls feat. James Curtis a.k.a. jimcurt99

The Art of SuicideGirls feat. Eric daStone
The Art of SuicideGirls feat. Alisa Suicide
The Art of SuicideGirls feat. Quakerninja
The Art of SuicideGirls feat. yOyO
The Art of SuicideGirls feat. Sucette
The Art of SuicideGirls feat. Souci
The Art of SuicideGirls feat. Bazuka
The Art of SuicideGirls feat. Hezza Suicide
The Art of SuicideGirls feat. Bob Suicide
The Art of SuicideGirls feat. Phoenix Suicide
The Art of SuicideGirls feat. Grompf
The Art of SuicideGirls feat. Oro Suicide
The Art of SuicideGirls feat. Mrs Misha
The Art of SuicideGirls feat. Sundae
The Art of SuicideGirls feat. Kate Suicide
The Art of SuicideGirls feat. Kaylie McDougal a.k.a. Tigermassacre
The Art of SuicideGirls feat. Monroe