by Blogbot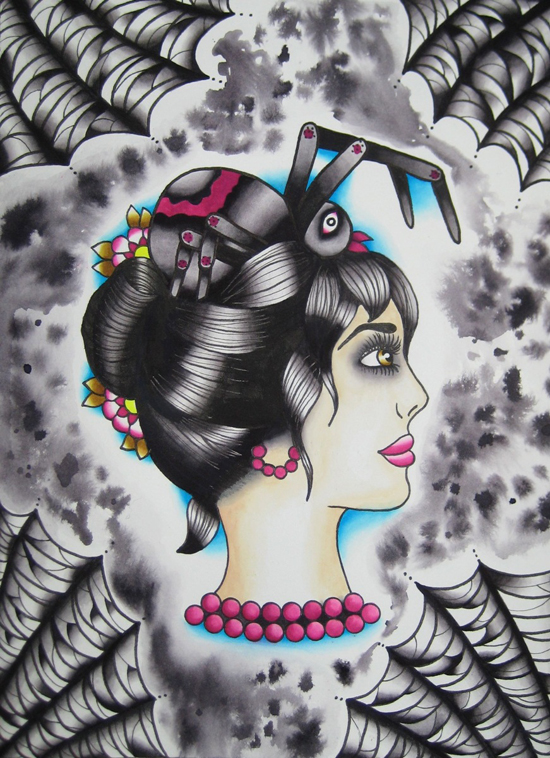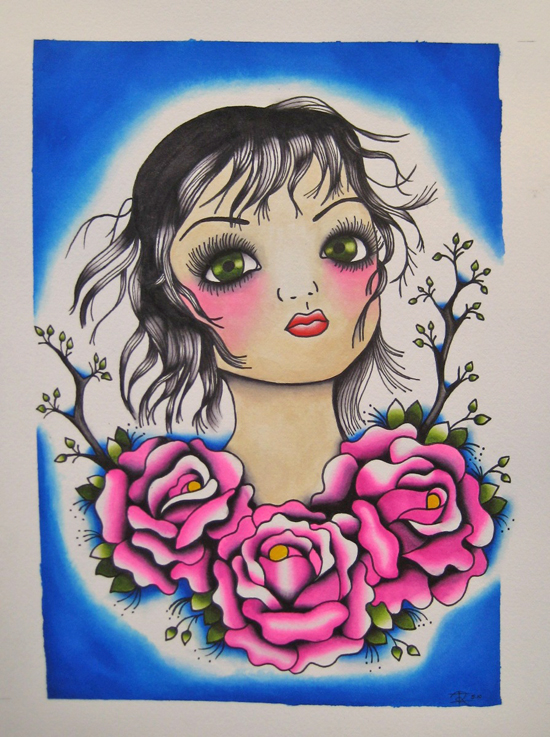 Artist / SG Member Name: Rachelle Suicide
Mission Statement: Since I was a child, I've always loved to draw. I've always been attracted to traditional tattoo art; the bold, clean lines and contrast. The designs looked good 100 years ago and still look good today; I love the timelessness. Some of the designs I paint are original drawings. I've done a few commissioned pieces, which are a fun challenge. I have a huge library of art reference books (I've been collecting for years, and have spent a small fortune!) and I love getting to utilize it. Other times, I re-draw vintage tattoo flash and add my own style to it.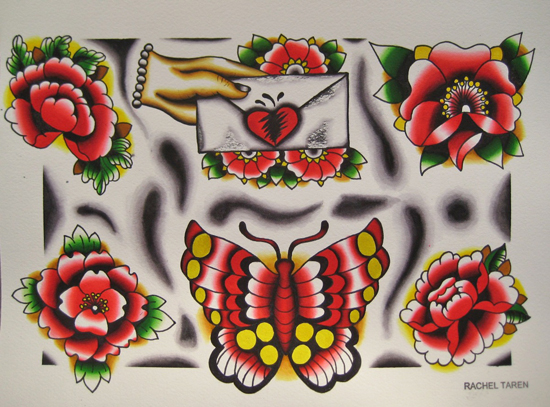 Medium: Pen, watercolors..

Aesthetic: Bold, colorful, tattoo-flash-esque, pinup ladies, birds, flowers, anything and everything really.


Notable Achievements: I am self-taught, no art school or classes. I sold my first painting last year. It's pretty fantastic to make a little money doing something you absolutely love.
Why We Should Care: Everyone should make art, it's cathartic. To be honest, I would paint whether anyone cared or not.
I Want Me Some: Send me a message on SG or email me at RachelleSuicide@live.com and we can work something out.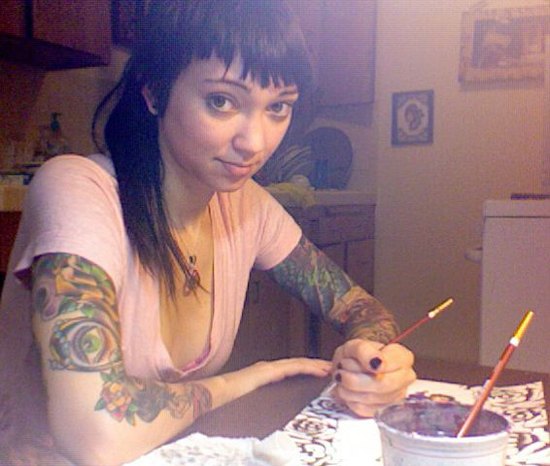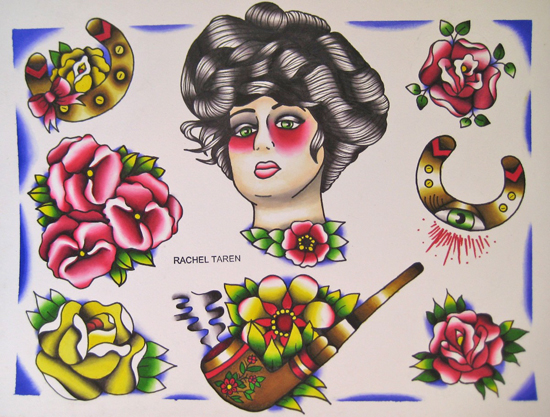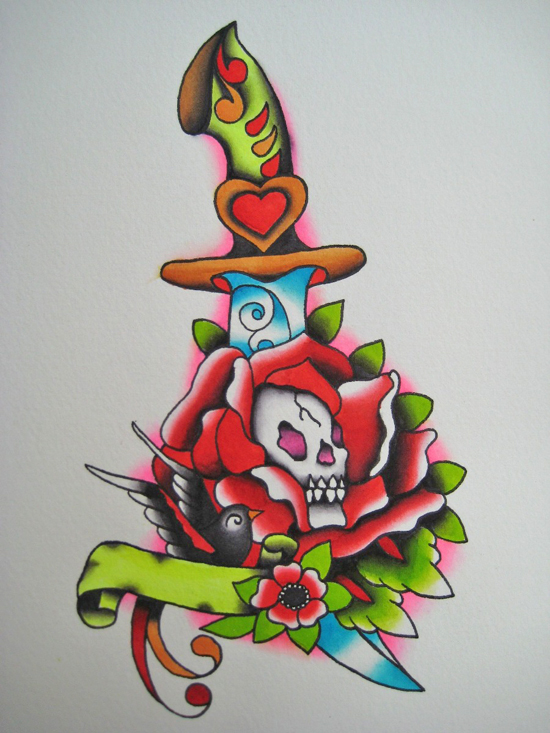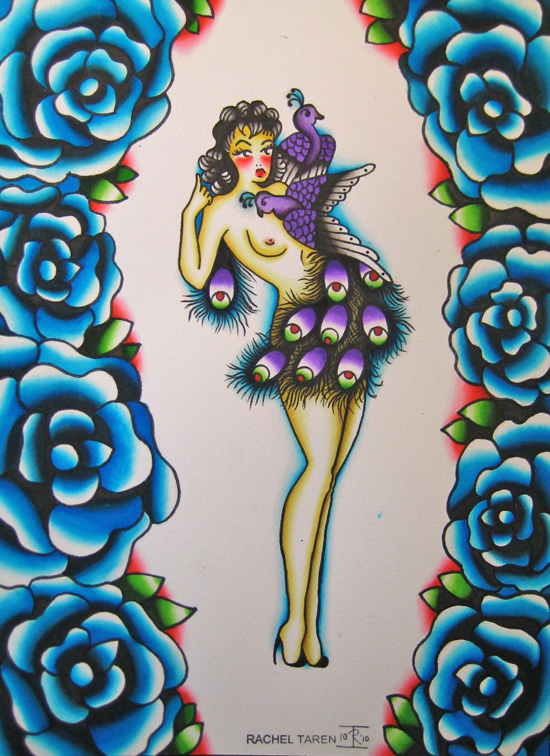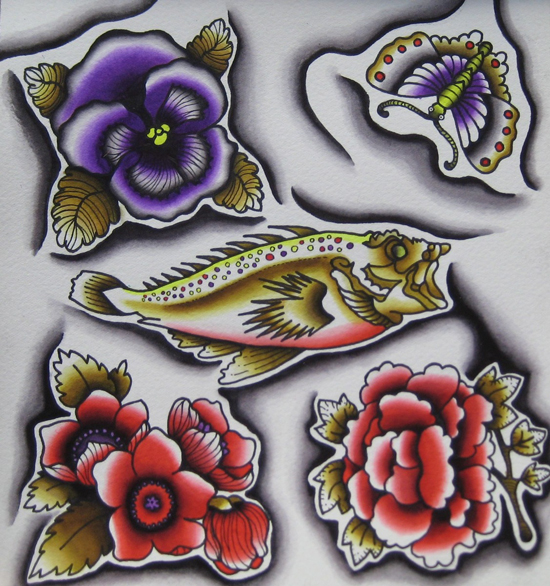 ***
Related Posts
The Art of SuicideGirls feat. AnitaKajika
The Art of SuicideGirls feat. CREATIVE80
The Art of SuicideGirls feat. James Curtis a.k.a. jimcurt99

The Art of SuicideGirls feat. Eric daStone
The Art of SuicideGirls feat. Alisa Suicide
The Art of SuicideGirls feat. Quakerninja
The Art of SuicideGirls feat. yOyO
The Art of SuicideGirls feat. Sucette
The Art of SuicideGirls feat. Souci
The Art of SuicideGirls feat. Bazuka
The Art of SuicideGirls feat. Hezza Suicide
The Art of SuicideGirls feat. Bob Suicide
The Art of SuicideGirls feat. Phoenix Suicide
The Art of SuicideGirls feat. Grompf
The Art of SuicideGirls feat. Oro Suicide
The Art of SuicideGirls feat. Mrs Misha
The Art of SuicideGirls feat. Sundae
The Art of SuicideGirls feat. Kate Suicide
The Art of SuicideGirls feat. Kaylie McDougal a.k.a. Tigermassacre
The Art of SuicideGirls feat. Monroe