by Blogbot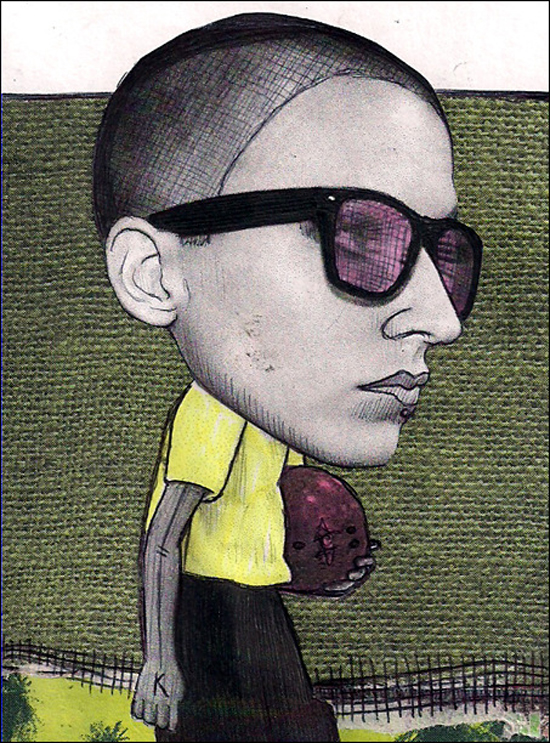 Artist / SG Member Name: S.O.A.P. / sooaap
Mission Statement: Aside from drawing as a child, I've only been creating art for the last couple of years. I like to take already established images that catch my eye and retell their story from a different perspective. I'm inspired by everything in my environment including art, emotion, people, weather, music, culture, etc… Contrast and a sense of brooding are reoccurring themes in my work. Being manic depressive is also a big influence.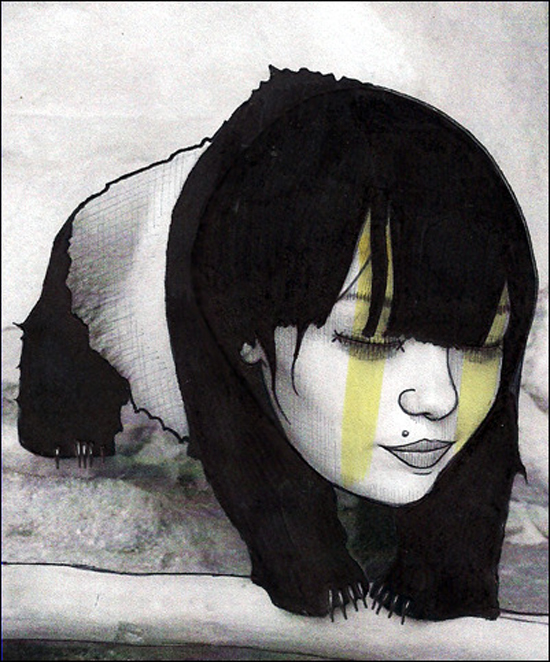 Medium: Paper, photographs, pencil, pen, markers, crayons, books, newspaper, magazines, Photoshop. I have designs on branching out to watercolor soon and plan on taking some introductory art classes to expand the mediums that I work with.
Aesthetic: I am a portrait/character artist by nature. I like to choose images as reference that convey a specific emotion, whether it be by facial expression or body language, and reconstruct that emotion in my own personal way.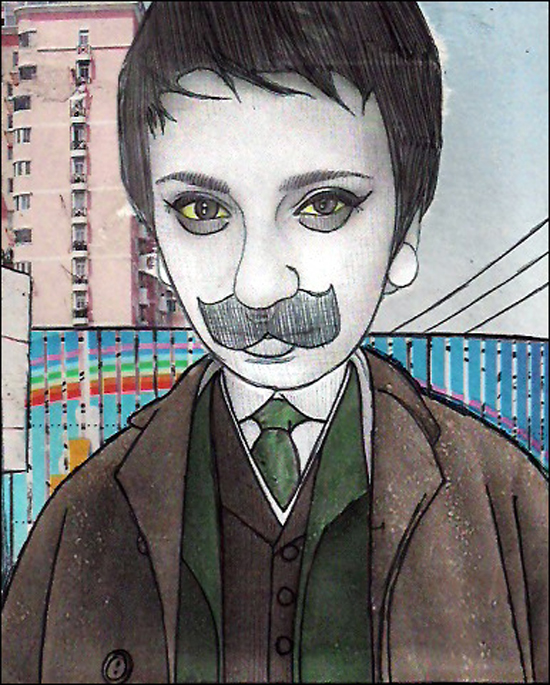 Notable Achievements: Aside from selling some works locally and being featured on this site, my most notable achievement is the feedback I get from others. My favorite comment is that my work/style is different from anything they've seen. That's kind of what I strive for.
Why We Should Care: I don't really care who cares, I create because it is a sorely needed positive outlet and balances me.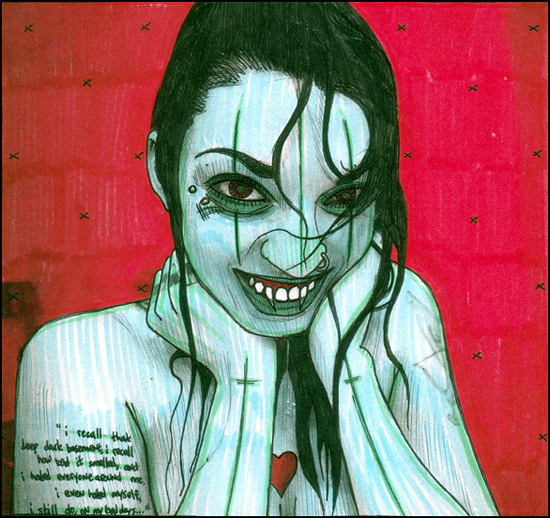 I Want Me Some: Right now I post my work on SuicideGirls in the Artists and Fan Art groups and on my Tumblr page. If you are in Seattle and see a flyer for a show involving Big Sur, tear it down and you get some for free. I will eventually sell prints, but I'm not there quite yet.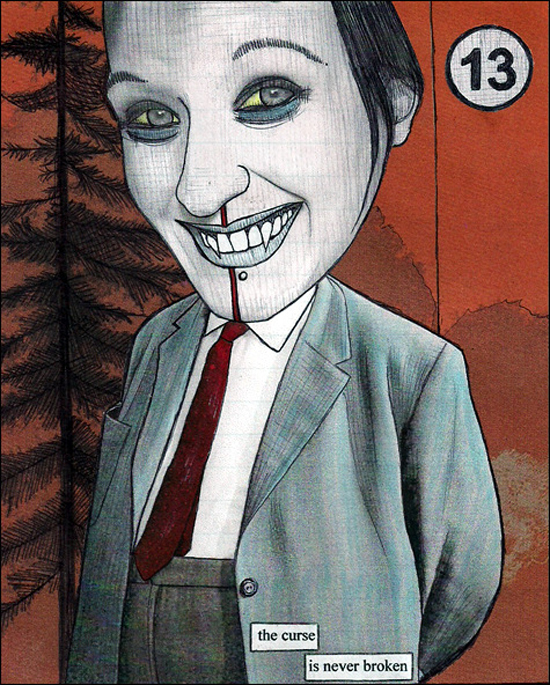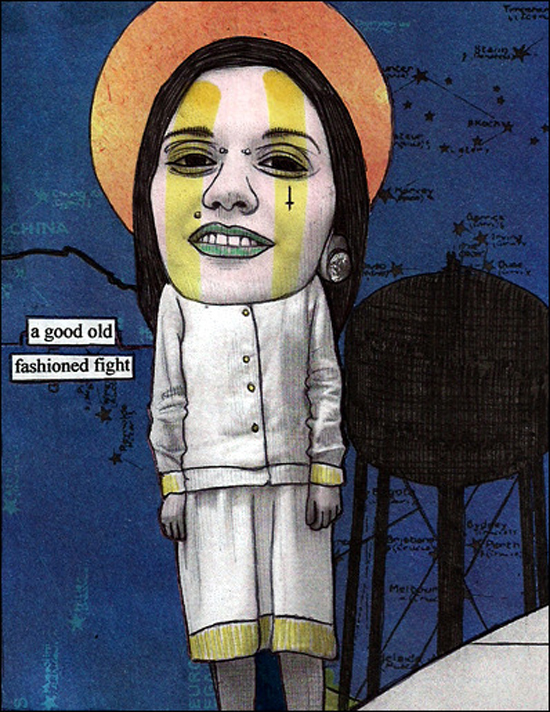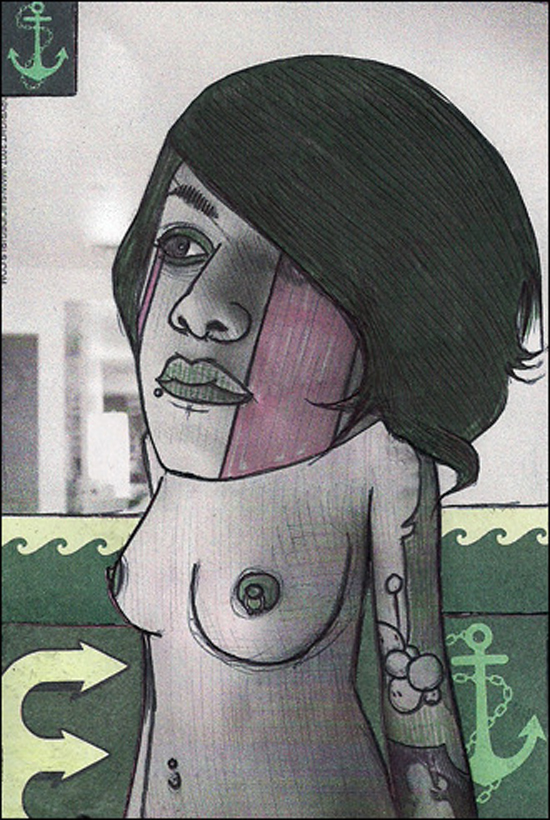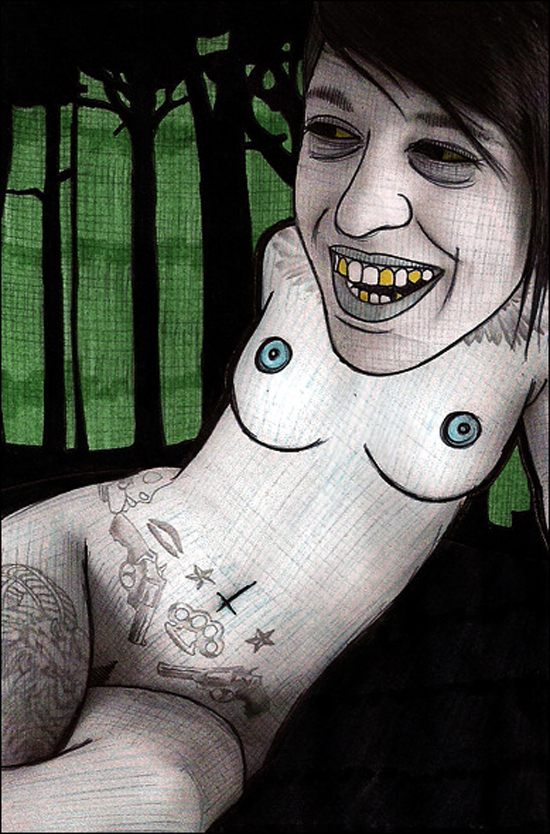 ***
Related Posts
The Art of SuicideGirls feat. NerdMachine
The Art of SuicideGirls feat. JulesDoll
The Art of SuicideGirls feat. Ortegart71
The Art of SuicideGirls feat. Rachelle
The Art of SuicideGirls feat. AnitaKajika
The Art of SuicideGirls feat. CREATIVE80
The Art of SuicideGirls feat. James Curtis a.k.a. jimcurt99

The Art of SuicideGirls feat. Eric daStone
The Art of SuicideGirls feat. Alisa Suicide
The Art of SuicideGirls feat. Quakerninja
The Art of SuicideGirls feat. yOyO
The Art of SuicideGirls feat. Sucette
The Art of SuicideGirls feat. Souci
The Art of SuicideGirls feat. Bazuka
The Art of SuicideGirls feat. Hezza Suicide
The Art of SuicideGirls feat. Bob Suicide
The Art of SuicideGirls feat. Phoenix Suicide
The Art of SuicideGirls feat. Grompf
The Art of SuicideGirls feat. Oro Suicide
The Art of SuicideGirls feat. Mrs Misha
The Art of SuicideGirls feat. Sundae
The Art of SuicideGirls feat. Kate Suicide
The Art of SuicideGirls feat. Kaylie McDougal a.k.a. Tigermassacre
The Art of SuicideGirls feat. Monroe