by Blogbot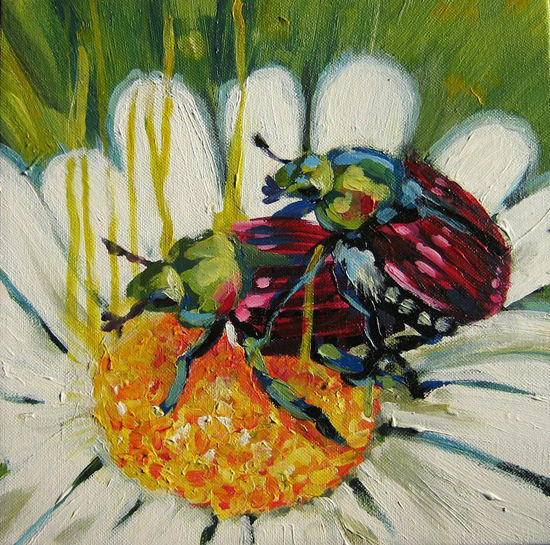 SG Member Name: Souci
Mission Statement: I enjoy the exploration of beauty and the strange. Using a harsh color pallet, I contrast cool and warm colors to create depth, and add rough textures to sometimes emphasize key points. My greatest inspiration is derived from nature, and body modification, which play key roles in my work.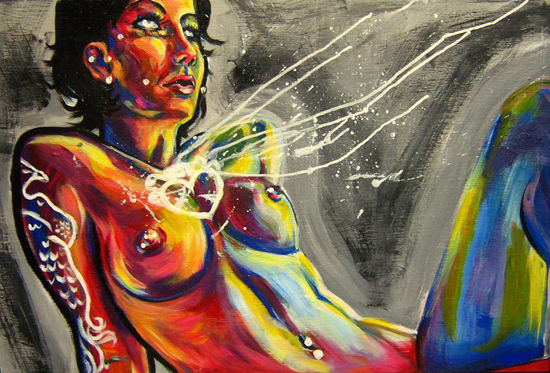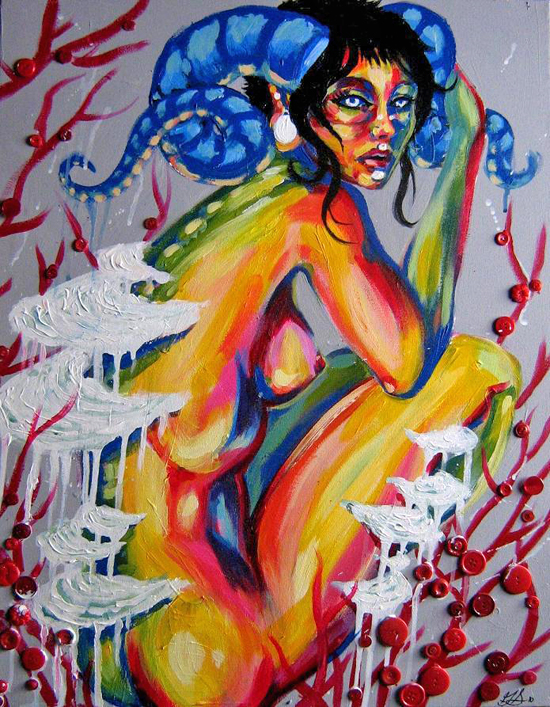 Medium: Acrylic paint on canvas, and ink on flesh.

Aesthetic: Vibrant colors and textures.
Notable Achievements: I am a 2-year tattoo apprentice (out of 3). I draw on human canvas for a living. I am very fortunate to do what I love and be able to practice and study art everyday.
 I've also recently won two tattoo awards at a tattoo show.
Why We Should Care: You shouldn't, but you might.

I Want Me Some: You can find me on SG or on DeviantArt.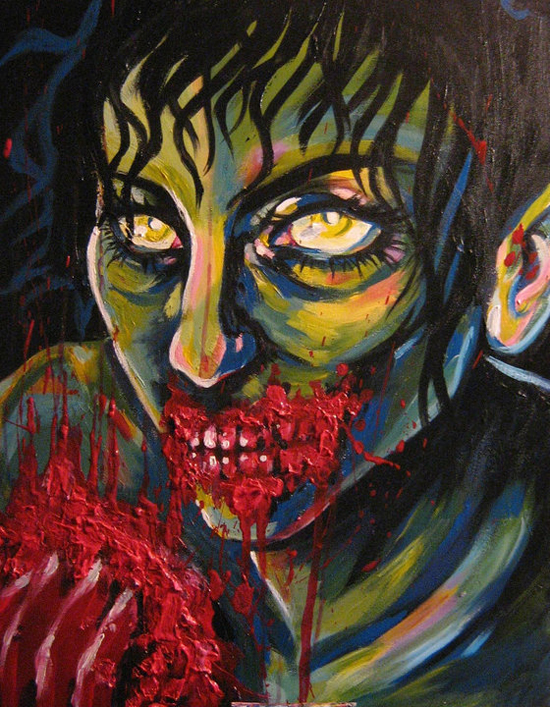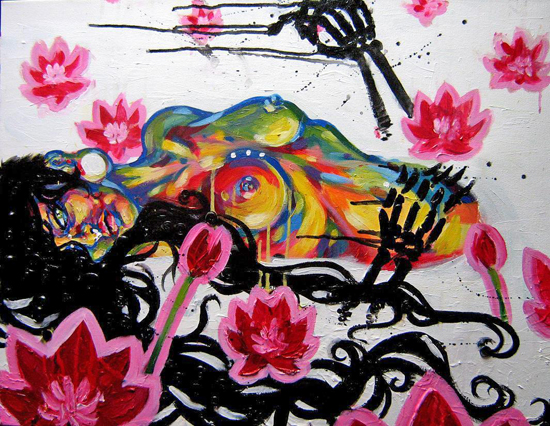 ***
Related Posts
The Art of SuicideGirls feat. Bazuka
The Art of SuicideGirls feat. Hezza Suicide
The Art of SuicideGirls feat. Bob Suicide
The Art of SuicideGirls feat. Phoenix Suicide
The Art of SuicideGirls feat. Grompf
The Art of SuicideGirls feat. Oro Suicide
The Art of SuicideGirls feat. Mrs Misha
The Art of SuicideGirls feat. Sundae
The Art of SuicideGirls feat. Kate Suicide
The Art of SuicideGirls feat. Kaylie McDougal a.k.a. Tigermassacre
The Art of SuicideGirls feat. Monroe